Chris Robinson used to work at a start-up incubator in Silicon Valley, so right away you can tell this guy is highly intelligent and full of innovative ideas. It's his latest creation, however, as he's stepped away from work in Silicon Valley that has been turning a few heads. After the tsunami hit Japan in 2011, artists at his place of employment at the time were sketching ideas for a tsunami-proof mechanism. One idea inspired him to actually build one of his own.
The reason Robinson felt inspired to take matters into his own hands? The tsunami hit a place where he had lived and met his wife.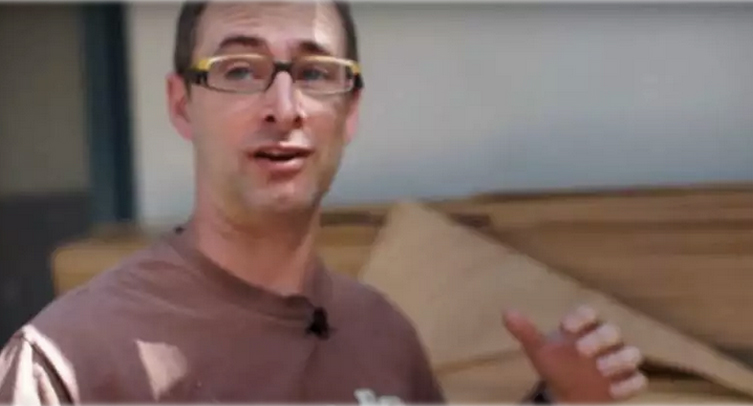 Now, this 22-foot-long, 10-foot-wide and 8.5-foot-high plywood and epoxy tsunami-proof pod–dubbed the 'Tsunamiball'–dominates his backyard space in Silicon Valley.
— Check out the video in the next page —

The space is big enough to shelter 10-12 people and will float to the surface once the wave crashes. Those inside can then open it up and seek refuge wherever the water may have lead them.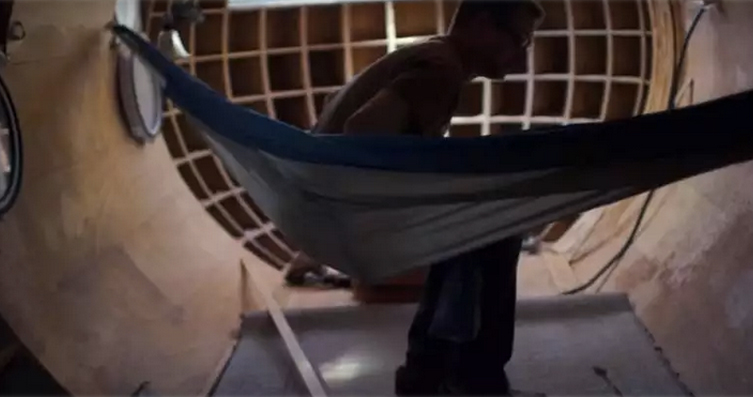 Robinson hopes to eventually test it out for real in the Pacific Ocean, and then bring it home to rent out on AirBnB. This guy has some great ambition for the Tsunamiball it seems.
That's the short of it really. Instead, let FairCompanies.com take you on a tour of the 'Tsunamiball' and get the inside story from Robinson himself as to how this whole thing has come together.
You can follow his progress by visiting his website if this information has only left you hanging on the edge of your seat for more tsunami-proof shelter.
In his most recent post he explained:
"Rest assured, I'm making progress; it just hasn't been on the boat itself." Does that mean testing and AirBnB usage is coming soon? We hope so.
Share your thoughts in the comments below...