Beach days are the best. You gather all your friends, pack a cooler, and get ready for some serious fun in the sun. As it turns out, beach days throughout history didn't look so different from ours – the bathing suits definitely had a little more coverage, though.
These 38 vintage photographs of people on beaches from all over the world capture the spirit of summer and surf, even though they're in black in white. Check out the photos below – #8 is awkward
#38. Men pose in vintage diver's equipment on the beach in the 1940's.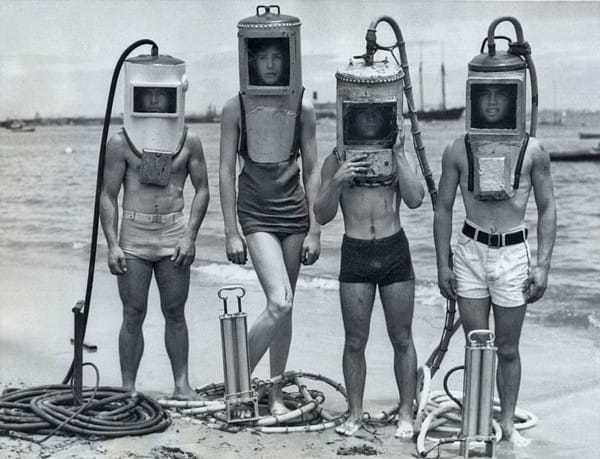 #37. Actor Burr McIntosh as "Father Neptune." His performance was part of the Neptune Electrical Extravaganza in Long Beach, 1933.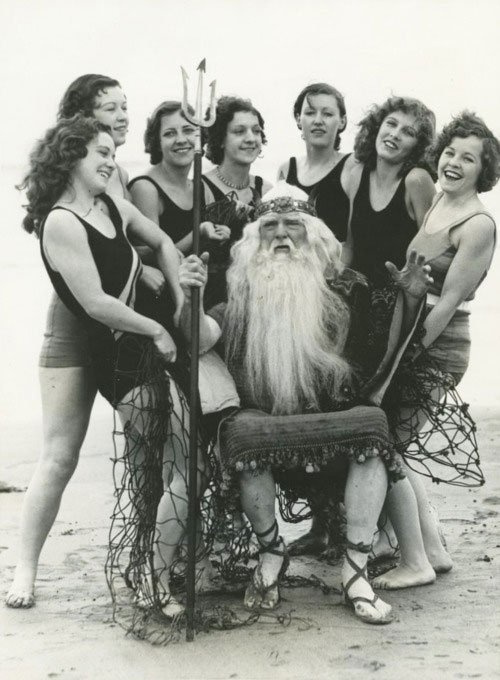 #36. What Coney Island looked like in the 1940s.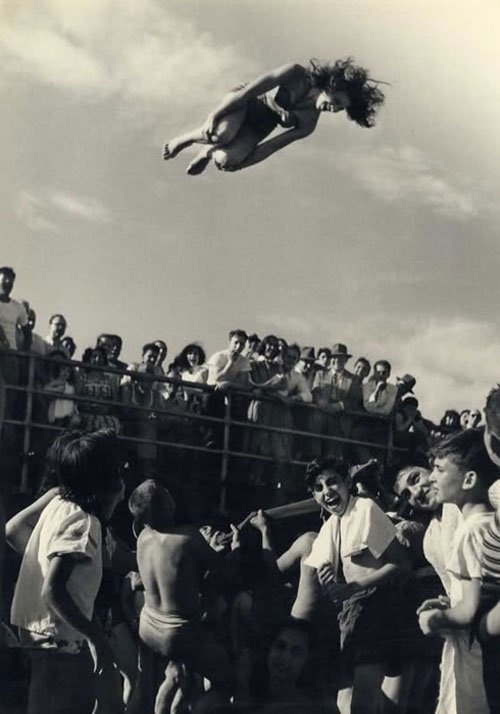 #35. Vacationers wearing stripped one-piece swimsuits on a beach in Belgium.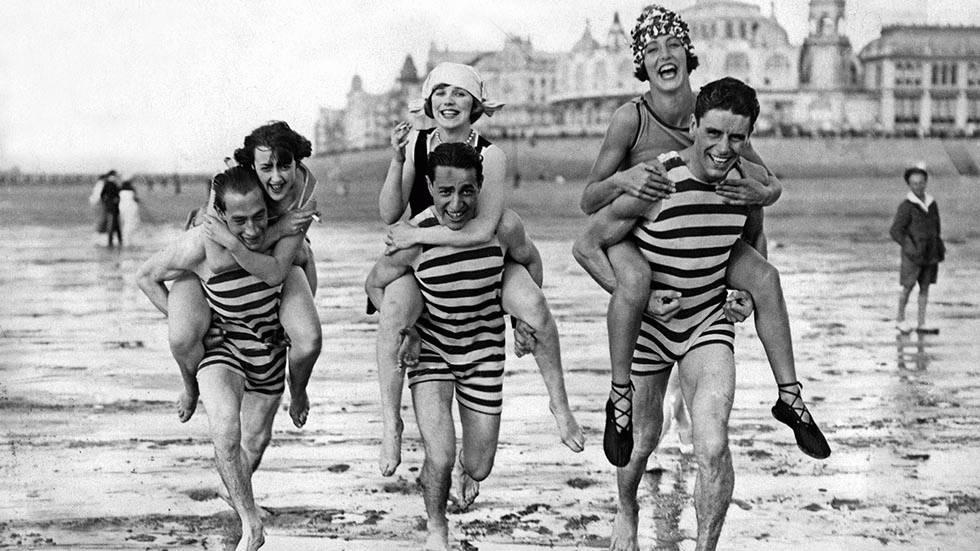 #34. Ladies doing a goofy kickline in the 1930s.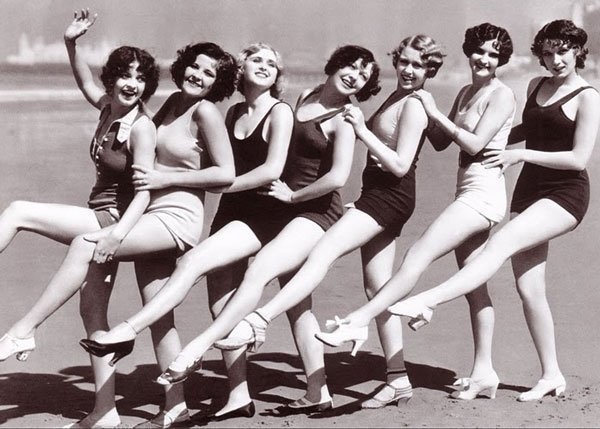 #33. A group of guys looking tough on the beach in 1915.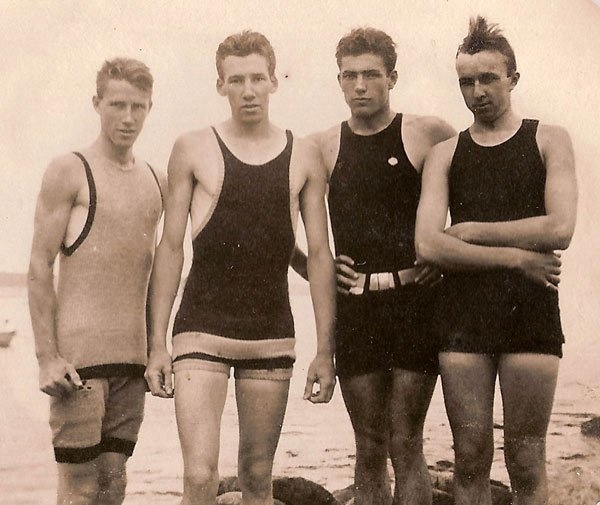 #32. Four gals ride donkeys on the beach at Blackpool, England in 1936.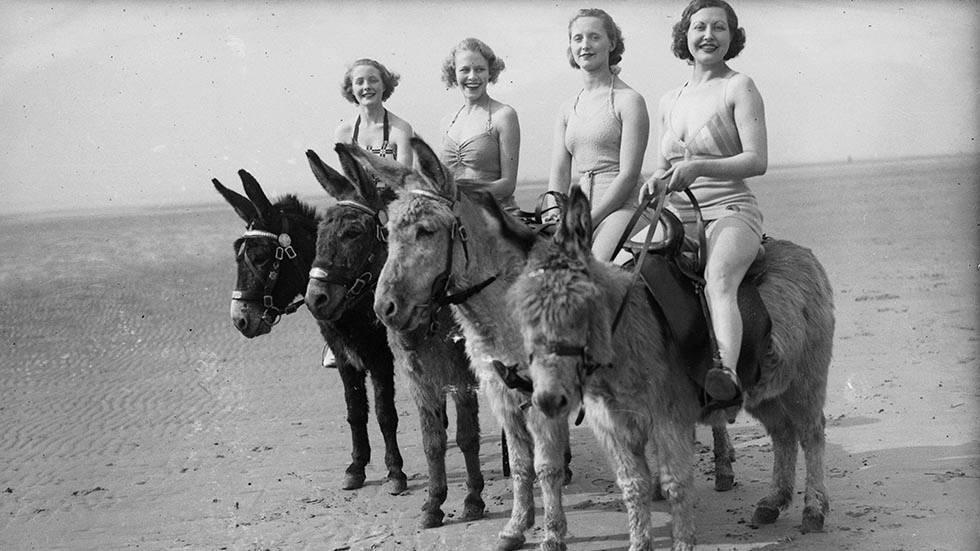 #31. Children in a tent on the beach at Clacton, in Essex, England in 1912.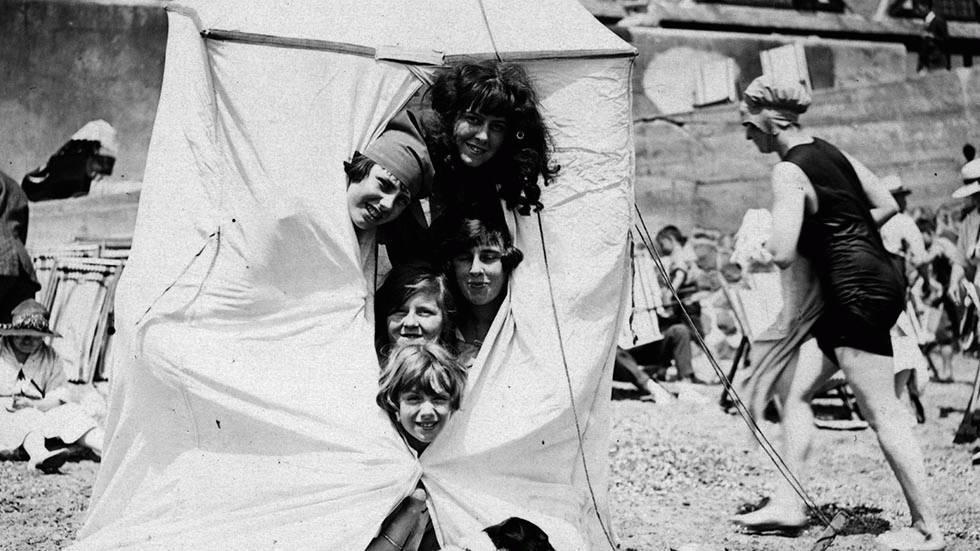 #30. Bodybuilder (and Mr. Los Angeles contestant) Ed Holovchik with model Jackie Coey in 1953.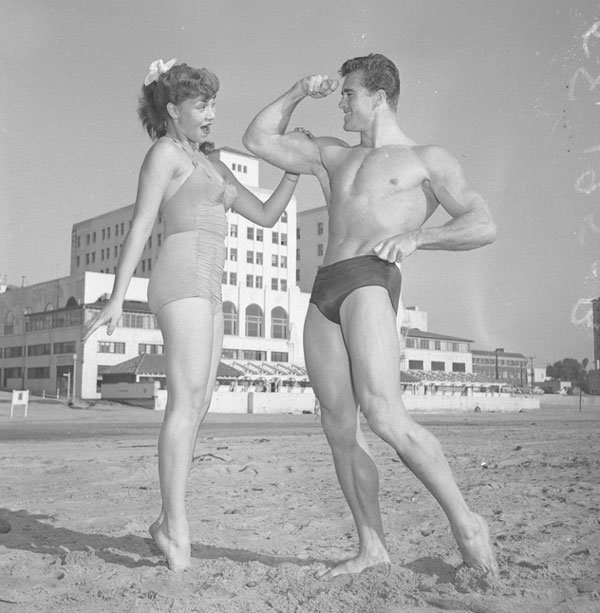 #29. Bathing beauties in 1915.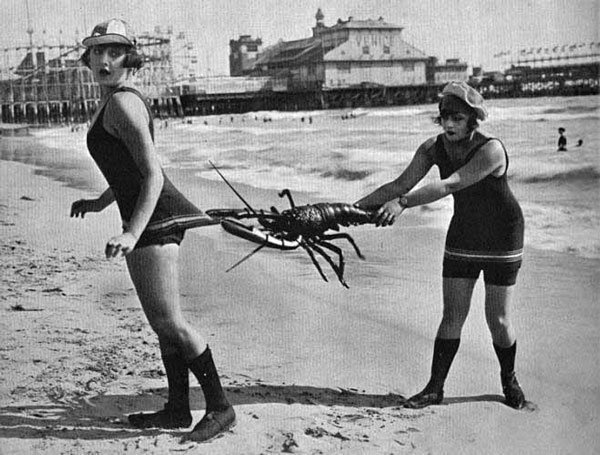 #28. Claire Anderson and Rose Carter having girl time in 1918.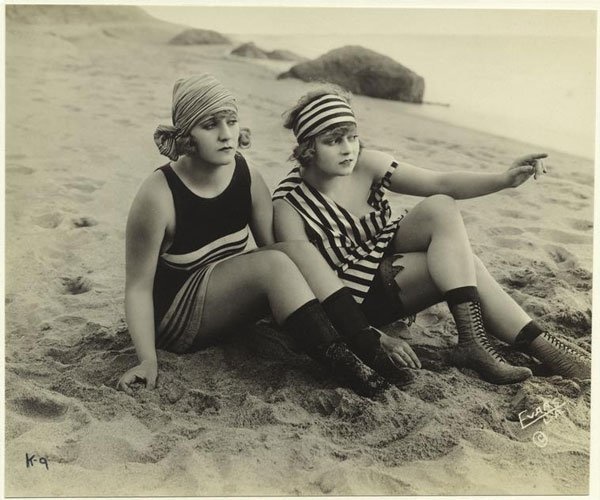 #27. Rita Hayworth, Patricia Farr, and an inexplicable smoking penguin,sometime in the 1930s.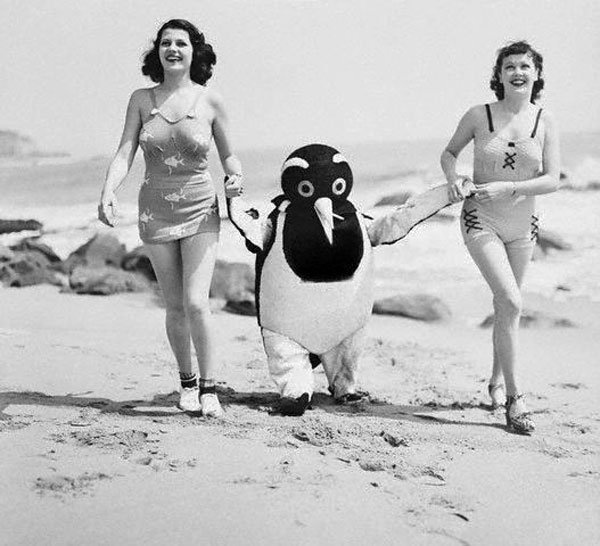 #26. Ms. Lila Lee, looking ravishing in the 1920s.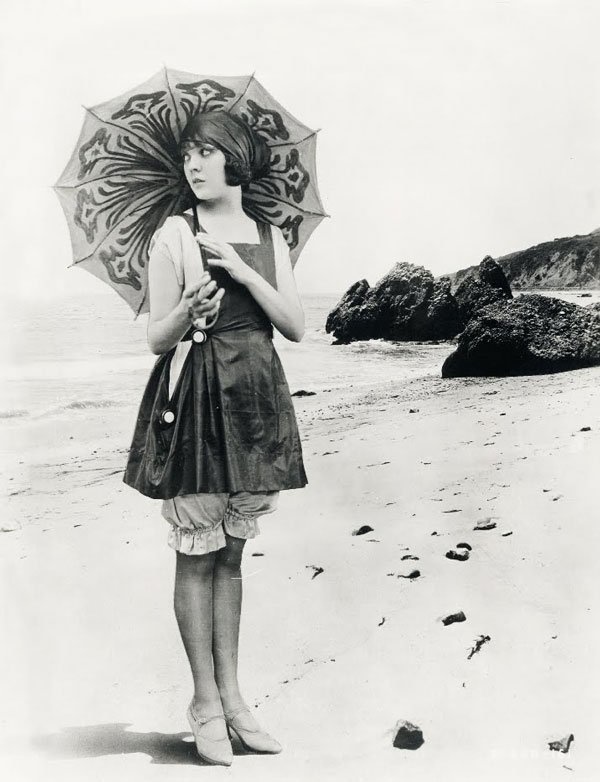 #25. Wading around in the water at Ostend in Belgium, 1911.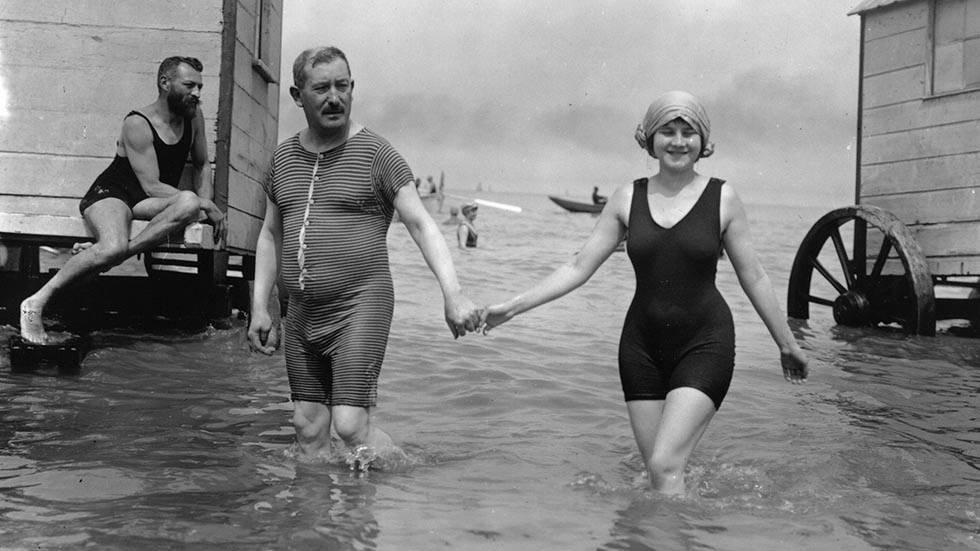 #24. Riding bikes on the beach in Copenhagen, Denmark.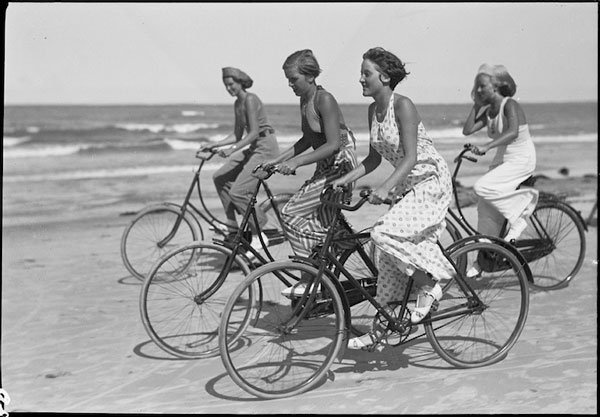 #23. Virginia Warwick, Harriet Hammond, and Phyllis Haver, lounging on rocks by the sea.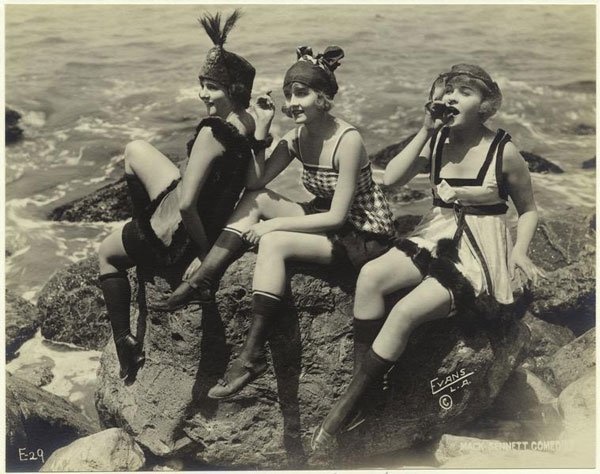 #22. Acrobats doing their thing on the beach in the 1930s.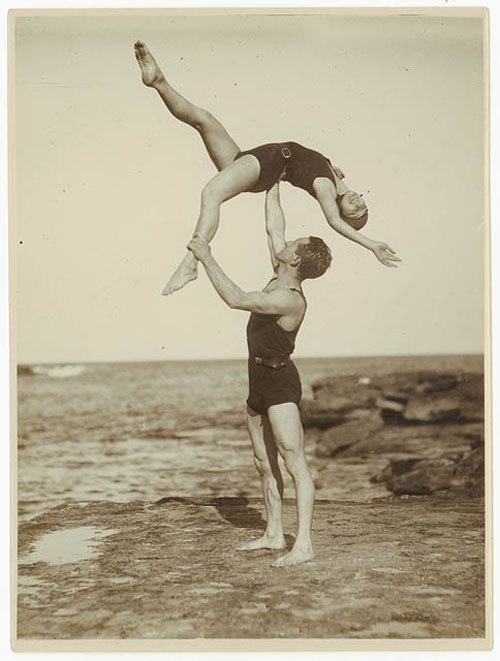 #21. German beachgoers letting it all hang out.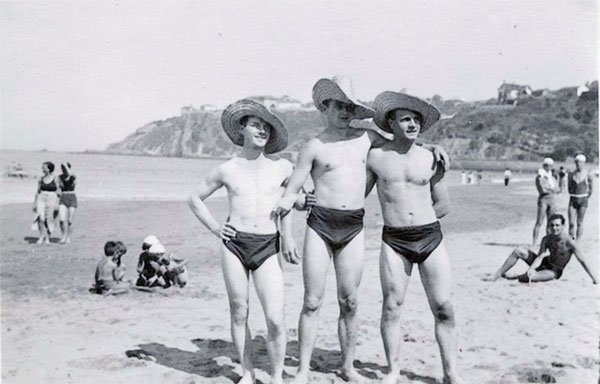 #20. Bathing beauties paddling around the shores of Essex.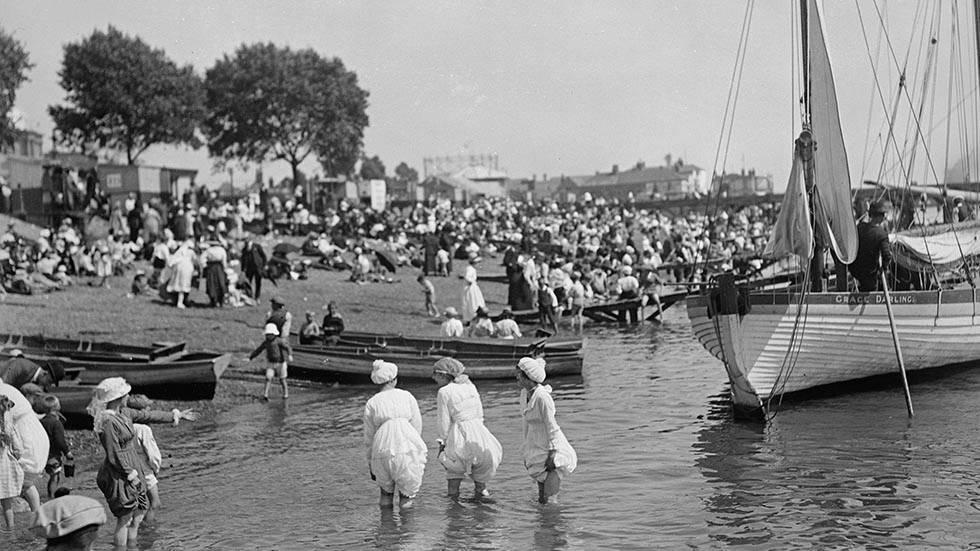 #19. Mary Lawler & Dorothy McNulty getting tricky in 1930.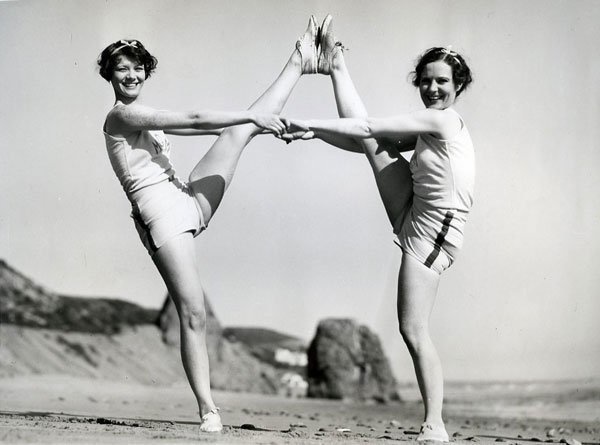 #18. Anita Ekberg in an amazing portrait.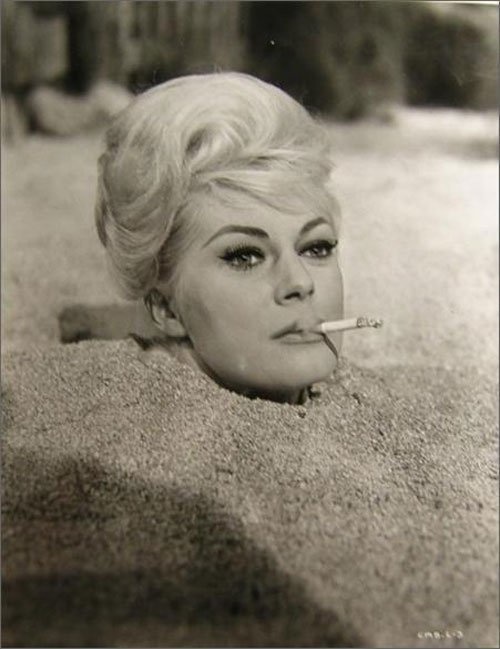 #17. Bathing suit styles were so cute in the 1950s.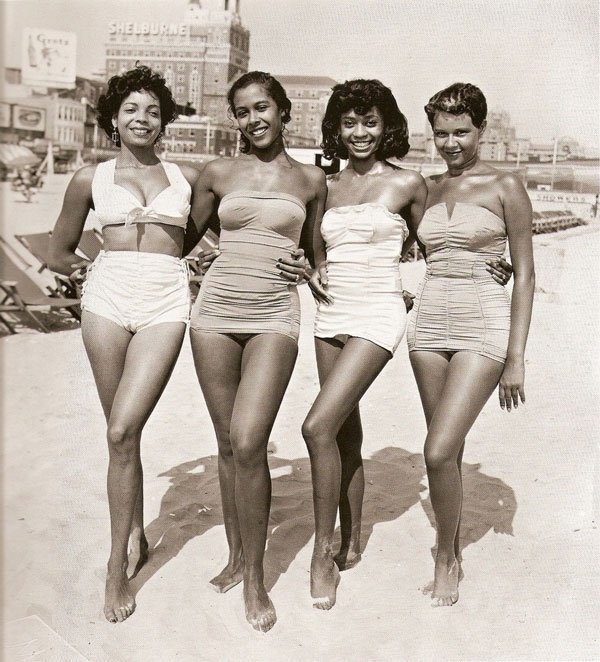 #16. Ginger Rogers, looking like a queen.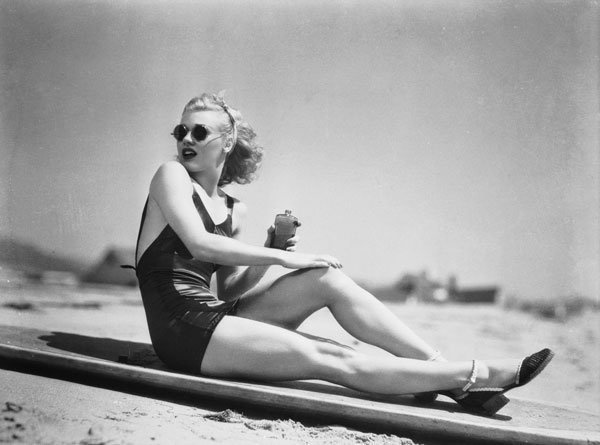 #15. Two girls take an excellent shot with beach balls at Worthing Beach in Sussex, England.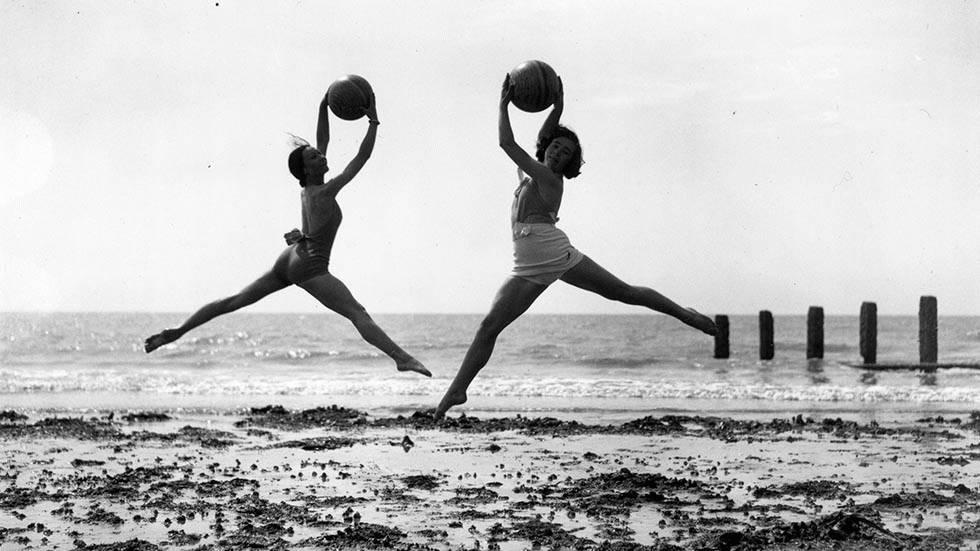 #14. Young women playing a game of baseball on a beach in Miami, Florida.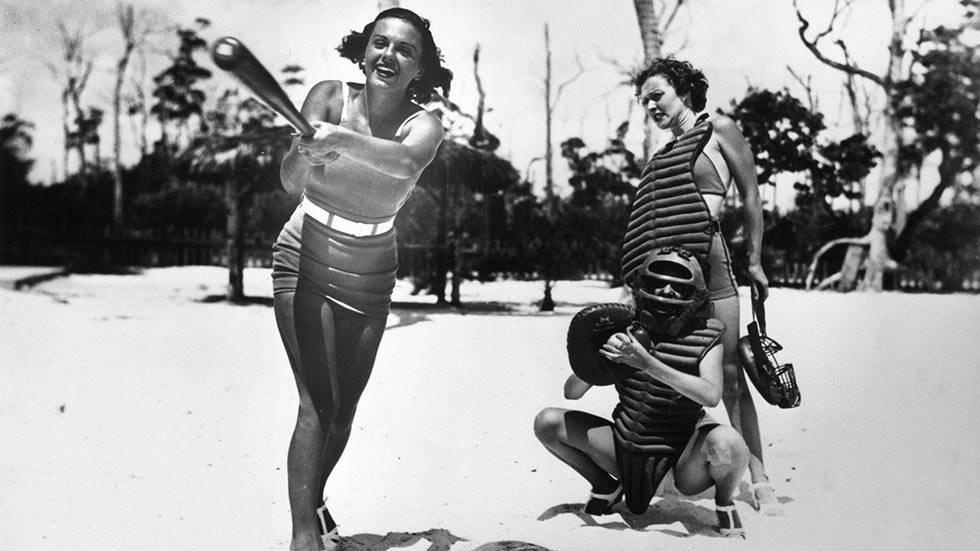 #13. A group of women are seen dragging men into the sea during a vacation at the Isle of Wight.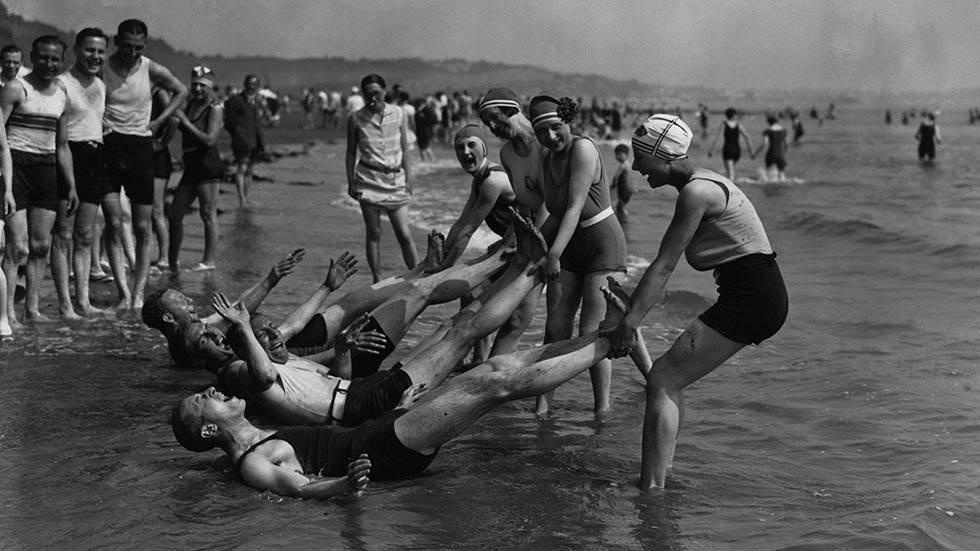 #12. A cute group photo by the beach.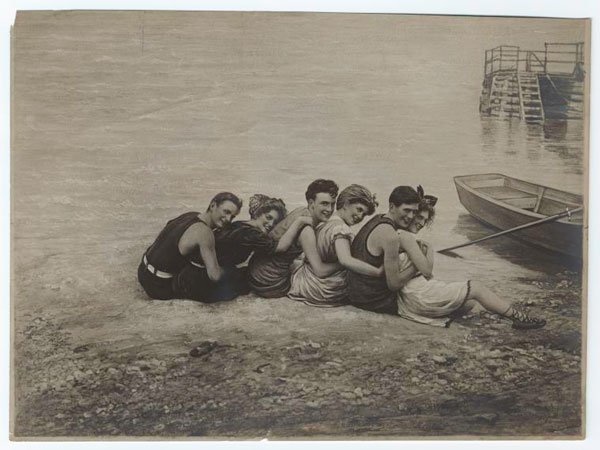 #11. Sailors from HMS Fury on the beach in New Jersey hanging with a couple of beach babes.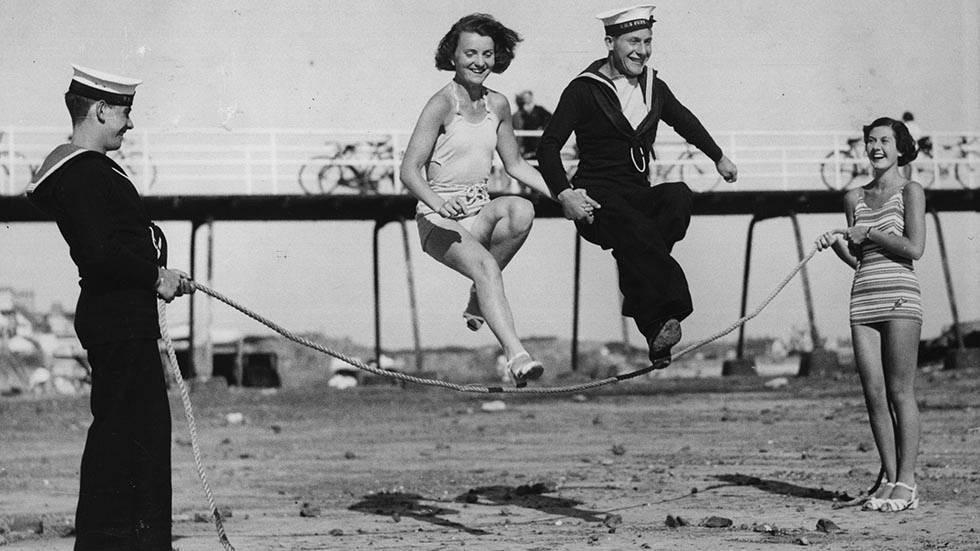 #10. Four female vacationers playing with a ball in England in 1936.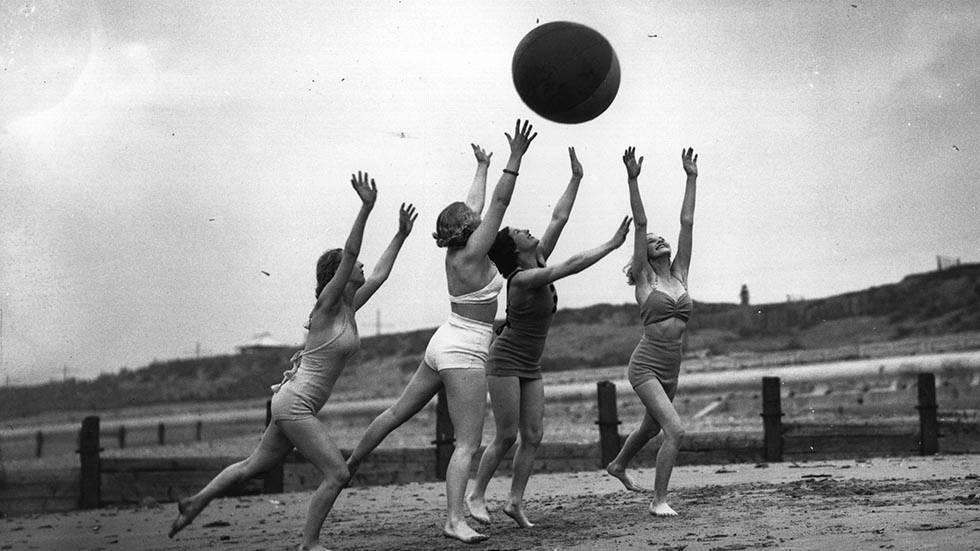 #9. Bathers enjoying a cup of tea on the beach in Devon, England.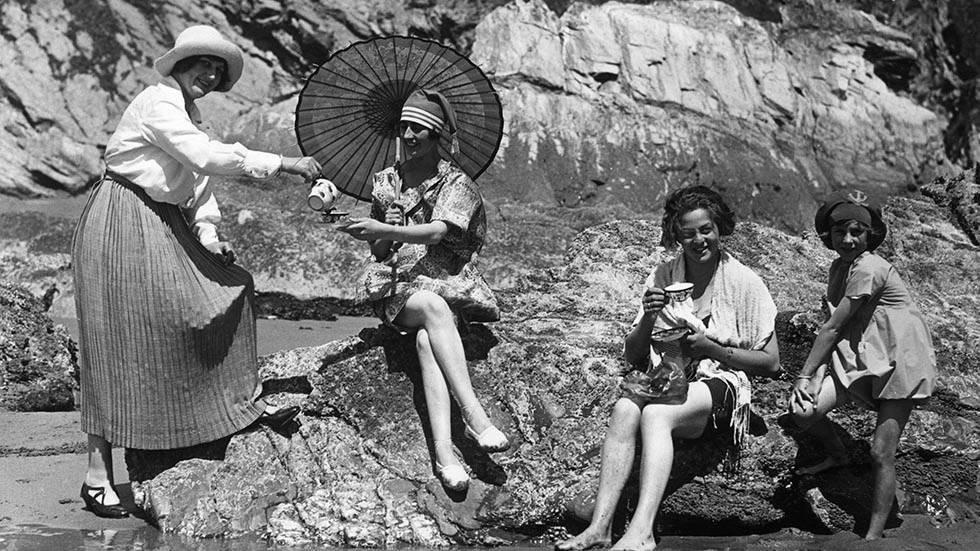 #8. Women wear large headpieces on Venice Beach.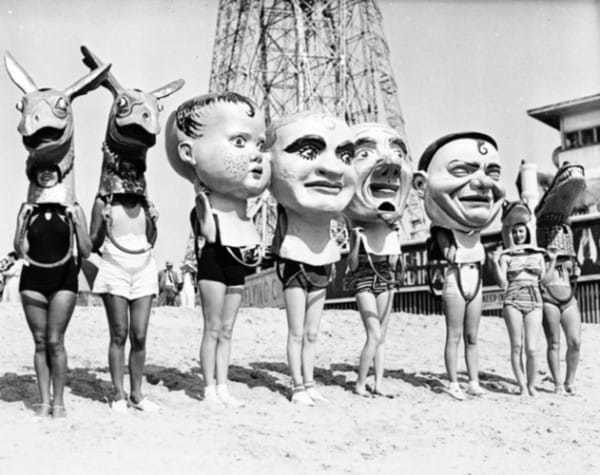 #7. Helen Howell and the Lalvi dancers in 1930, on break from their show at the London Palladium.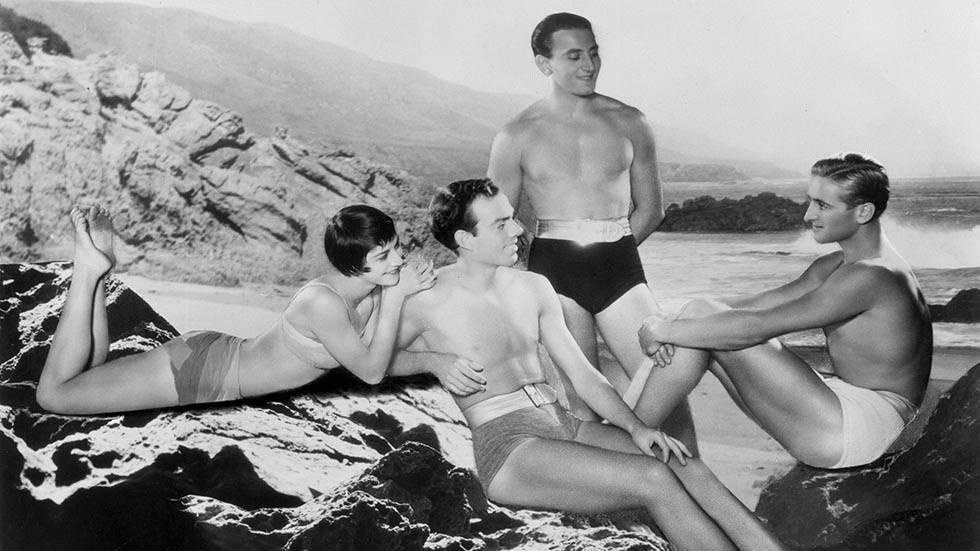 #6. A group of women exercising on the beach with swim bars in 1935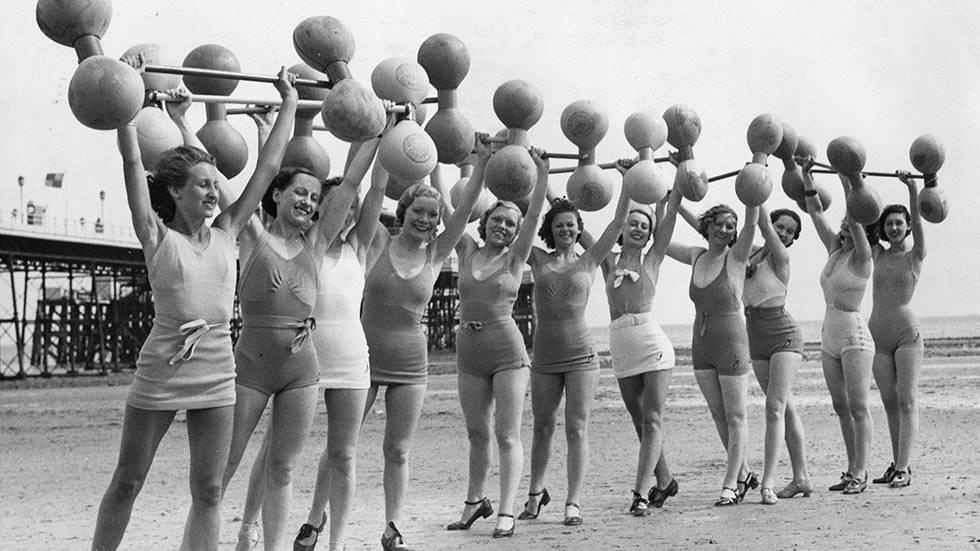 #5. Two women in swimwear take photographs. If they were doing this today, those photos would have totally gone on Instagram.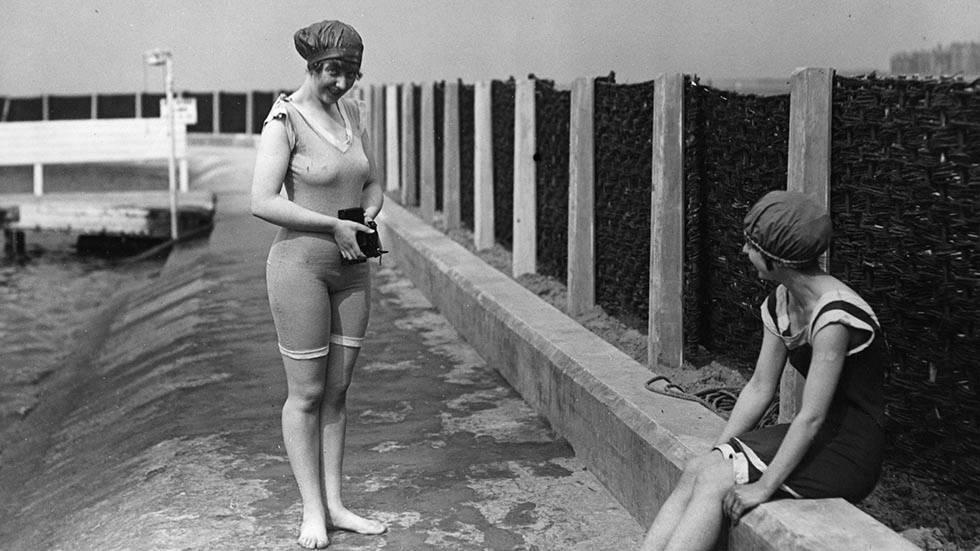 #4. Bathers collecting seaweed on the beach in Aberystwyth, Cardiganshire.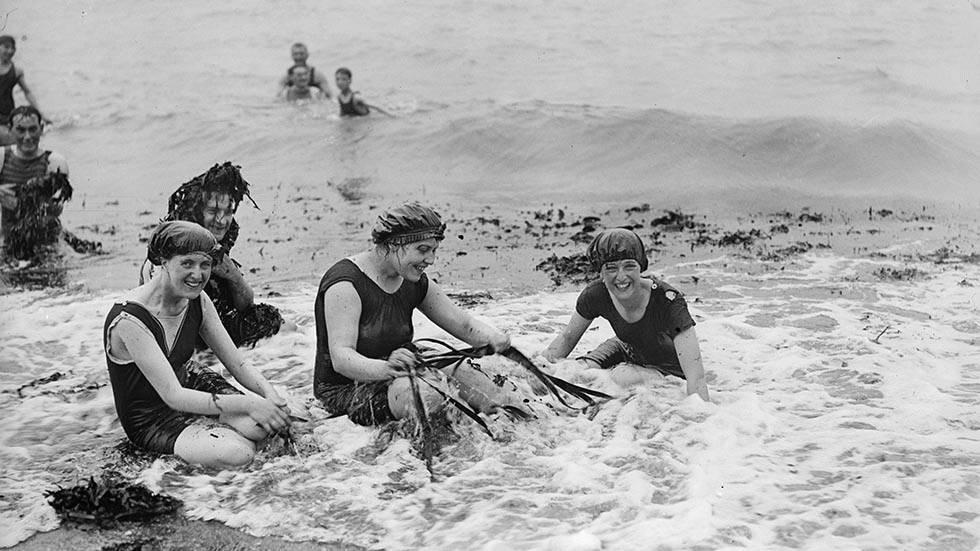 #3. Bathers undress using the 'skreenette' on a public beach in 1929.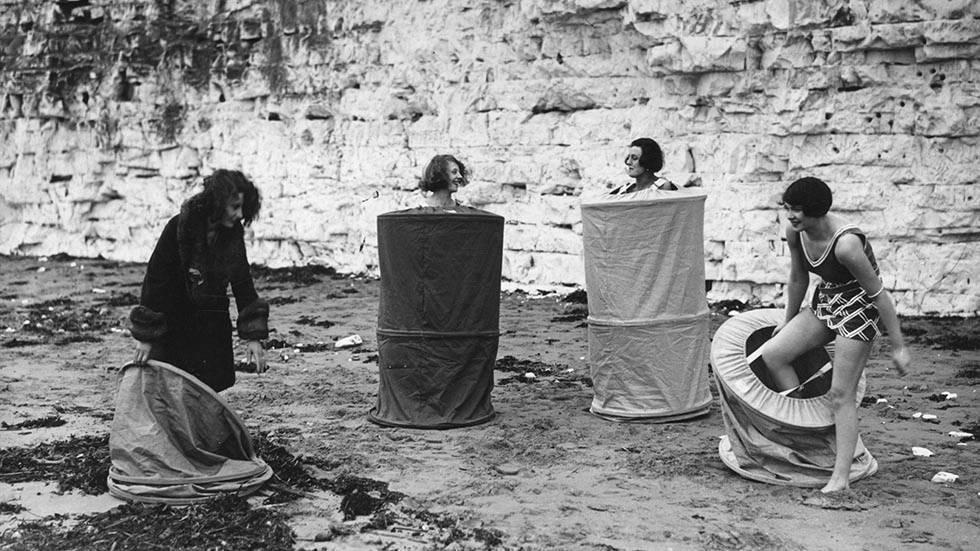 #2. In 1929, American actress Bebe Daniels was photographed at her home with actor Ben Lyon.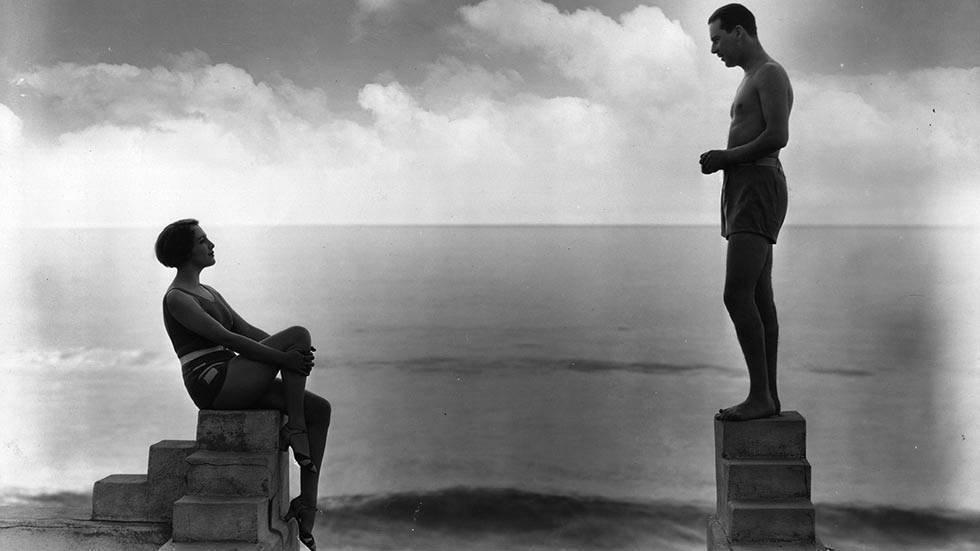 #1. Swimmers in Littlehampton practice swimming technique before heading into the water in 1935.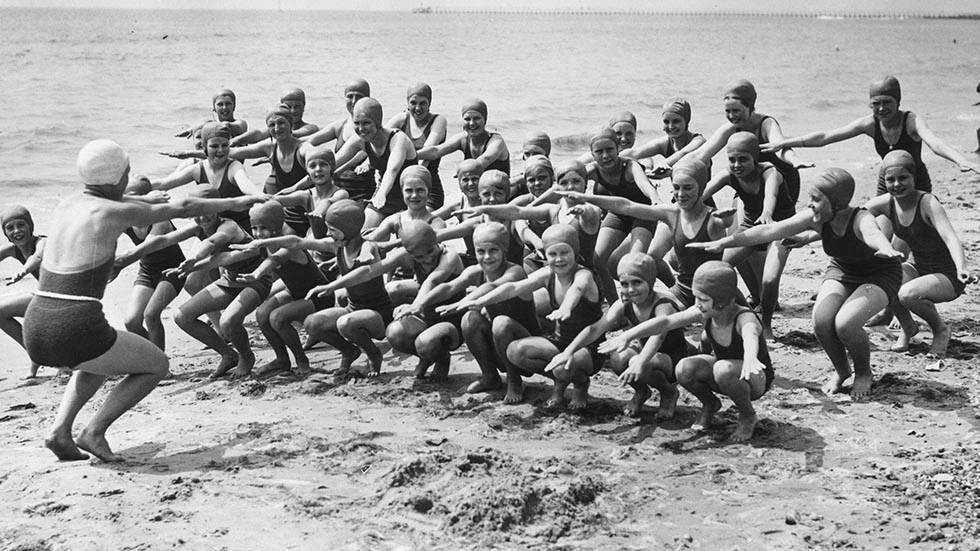 Share your thoughts in the comments below...