Deadpool has become a comic book superhero in his own right. He has slashed his way into the hearts of millions of comic book lovers. The movie adaptation has only increased the fanbase of the 'merc with a mouth' zillionfold. We bring you 24 facts about Deadpool, collated from the movie bible IMDB that is sure to make you fall in love with this kickass superhero.
#24. Wade Wilson was named as an homage/parody to Slade Wilson, aka the mercenary Deathstroke from DC Comics.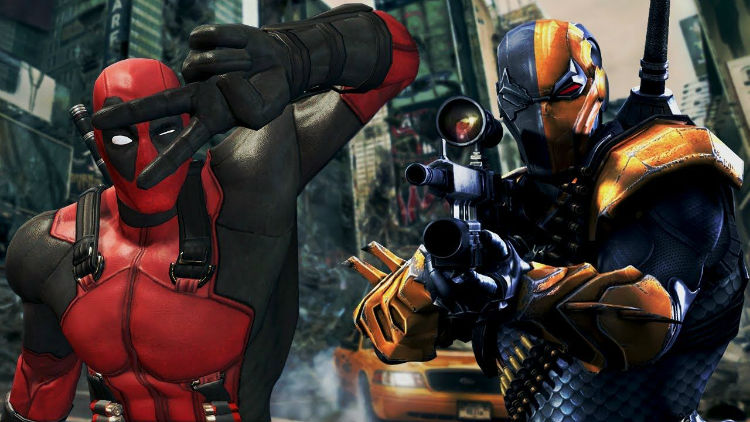 Deadpool was created by Rob Liefeld and Fabian Nicieza. Liefeld was a fan of Teen Titans, he showed his new character to Nicieza who remarked, "This is the Deathstroke from Teen Titans." Nicieza gave Deadpool ( a Marvel comic character) the name of "Wade Wilson" as an inside joke of being related to "Slade Wilson" aka Deathstroke (a DC comic character).(source)
#23. In the original comic books, Deadpool gets his healing factor from an experiment involving a sample of Wolverine's blood (Wolverine is a mutant with super healing powers). This allows Deadpool to survive further experimentation, but he cannot heal any wounds sustained before his experiment. Neither can he cure his cancer, in fact, the cancer progresses as fast as he can heal.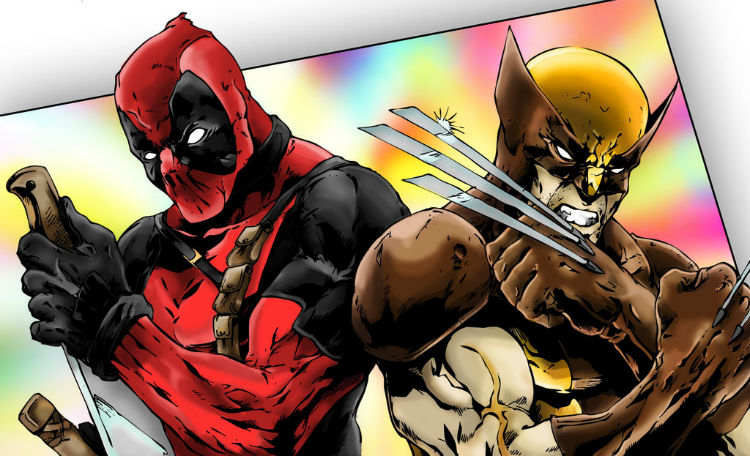 #22. Deadpool made on a $58 million budget and shot in just 48 days became the first R-rated movie to open above $100 million at the U.S. Box office.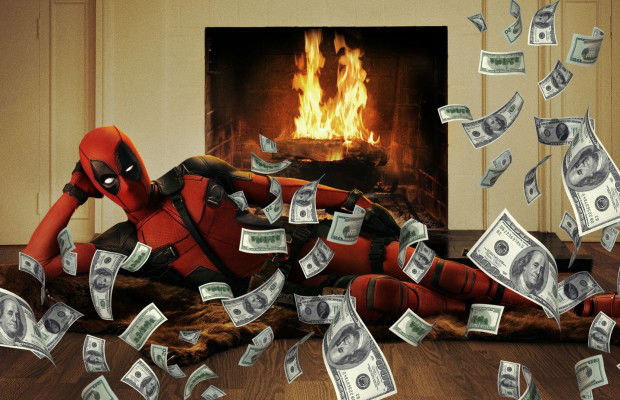 #21. This film had a lower budget than any of the other superhero movies such as X-Men, Iron Man, Avengers, or Captain America movies.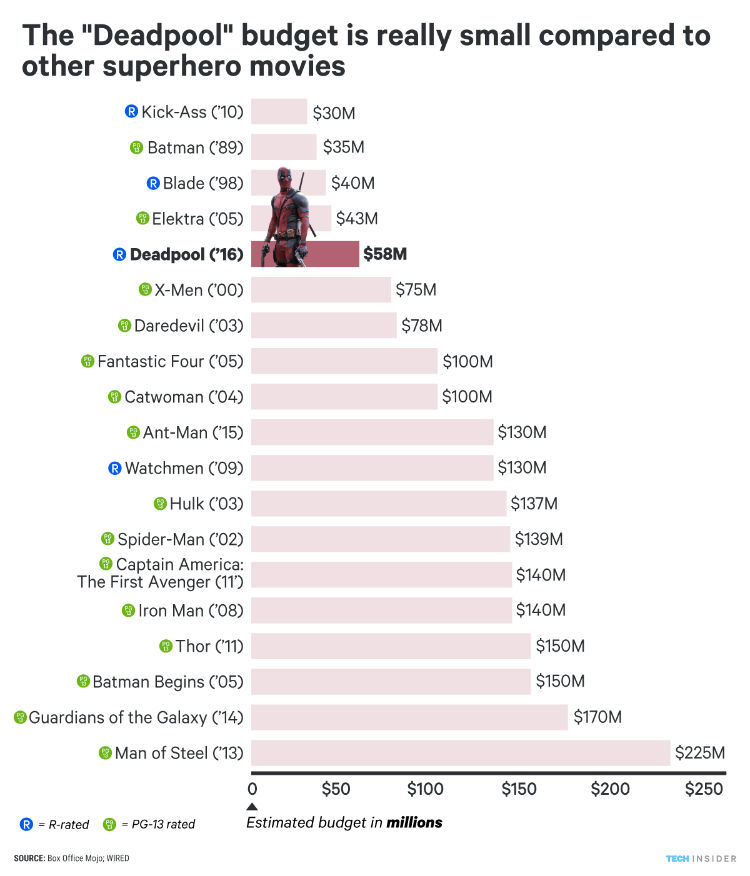 Deadpool, which grossed 491 USD worldwide despite the ban in China ( the world's second largest market for Hollywood movies) was made on a shoestring budget. According to Box Office Mojo, the estimated budget for Deadpool was $58 million whereas other superhero movies such as Iron Man (2008) was made on the budget of $140 million, Thor (2011) was made on a budget of $150 million. Even the other R-Rated superhero movie 'Watchmen' released in 2009 had a budget of 130 million USD.(source)
#20. The Deadpool costume originally had a muscle layer underneath but it had to be removed: Ryan Reynolds was so muscular, the costume was not only too tight for him, but it made him look overlarge.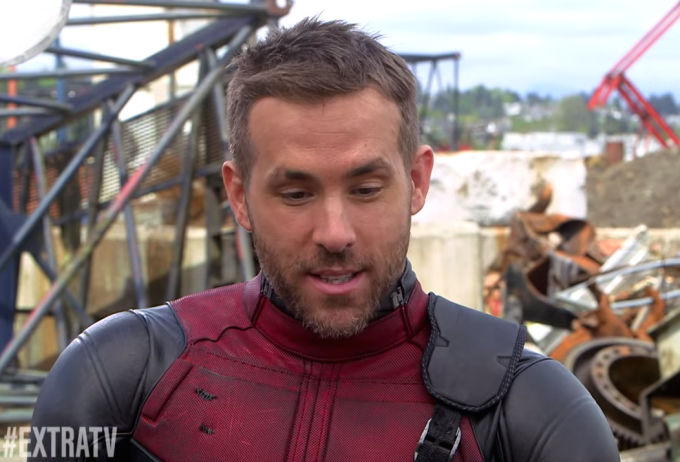 #19. During a talk at Google, Ryan Reynolds revealed that the taxi driver character "Dopinder" was named after "a really cool guy" he knew in elementary school, who died when he was hit by lightning. It was meant to be a tribute to him.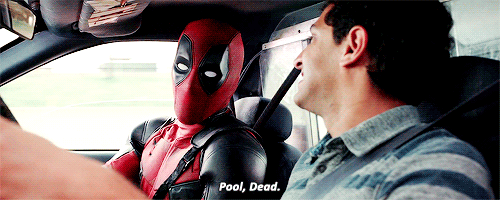 #18. In May of 2015, Ryan Reynolds worked with the Make-A-Wish foundation to ensure that several sick kids could come visit him on set during the filming of Deadpool. One of them was Tony Acevedo, suffering from Hodgkin's Disease.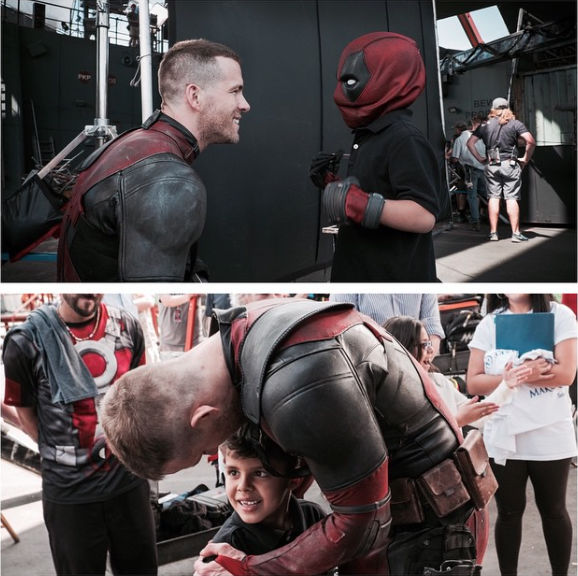 Tony is a young boy fighting Hodgkin's disease, a type of lymphoma. He wished to meet Deadpool. The Make-A-Wish foundation took him to the set where he not only met Ryan Reynolds but also got to wear the Deadpool's mask and gloves and then began to punch Deadpool on the face. Earlier in the week, Ryan Reynolds welcomed the fifteen-year-old Calista King, who received Deadpool's Katana as a gift.(source)
#17. The film was released in February 2016, exactly twenty-five years after Deadpool's first appearance in the pages of The New Mutants #98 cover dated 1991. Incidentally, Ryan Reynolds began his acting career in 1991.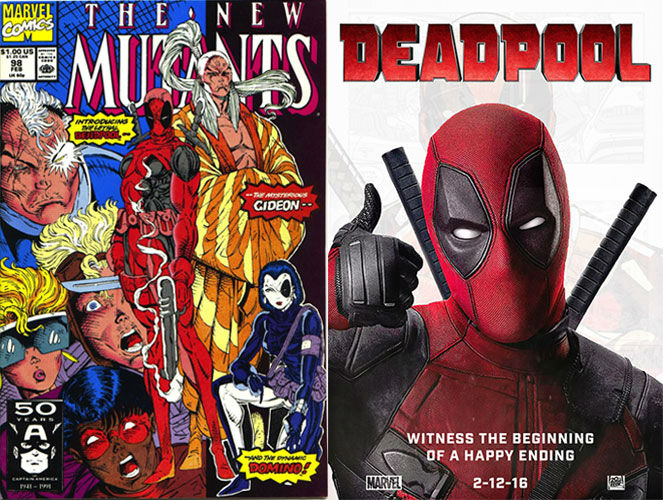 #16. A three-minute test reel was shot in January 2012 in an attempt to convince the heads of the studio to move forward with the movie. On August 1, 2014, the footage was released to the public, and based on the overwhelmingly positive response from fans, the film finally began production. The footage was so popular that part of it was recreated for the actual film.
#15. In an interview, writer Rhett Reese stated that Negasonic Teenage Warhead wasn't part of original draft, but the director wanted a superhero with traditional superpowers. Other X-men such as Cannonball were considered, but they eventually used Negasonic Teenage Warhead because they "liked her outlandish name better."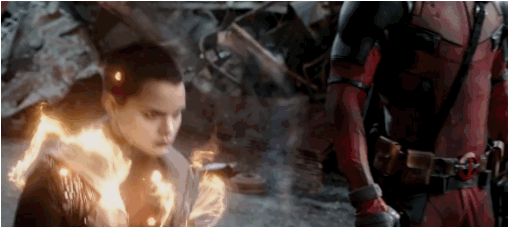 #14. In the opening credits, there is a People Magazine floating around with the headline "Ryan Reynolds: Sexiest Man Alive!" It is an actual issue of the magazine that featured Reynolds as the "Sexiest Man Alive" (2010).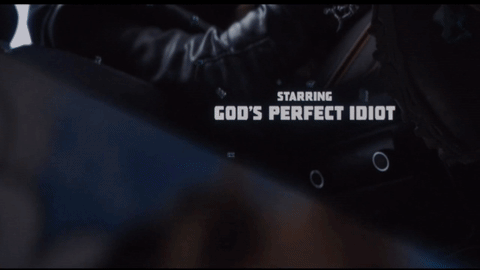 #13. Ryan Reynolds' full body makeup took eight hours to apply. Once it was on, he was not able to sit or lie down.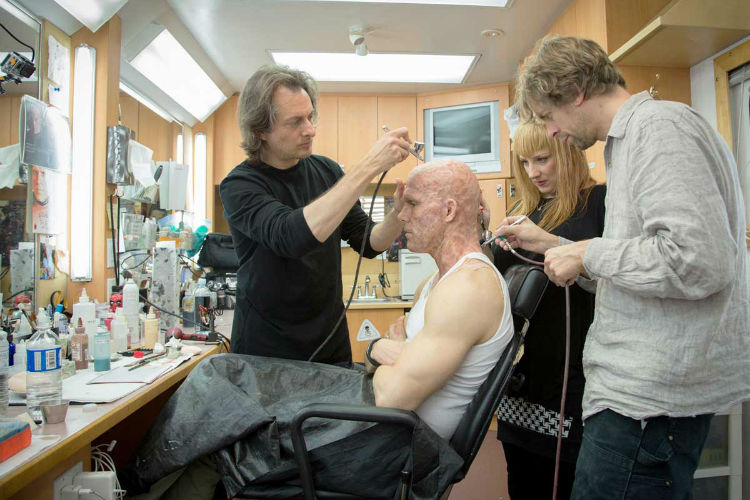 #12. When Gina Carano who plays Angel Dust, did the junkyard fight scene, she was more worried about spiders than anything else, even her stunts.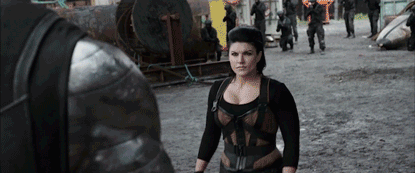 #11. In the comics, Negasonic Teenage Warhead is actually a telepath and precognitive mutant. Her abilities were changed for the film due to the fact that the writers felt that having explosive powers would fit more with her name.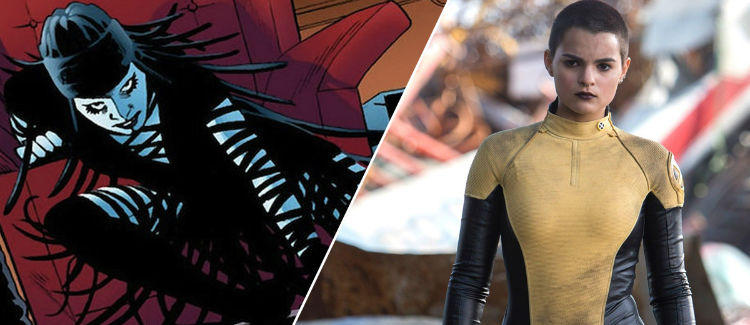 #10. On April Fool's Day 2015, Ryan Reynolds posted on Twitter that the film would be rated PG-13, which prompted fan backlash as the Deadpool character often swears and commits acts of graphic violence. Later that day, Reynolds confirmed that it was a prank and the film would be R rated.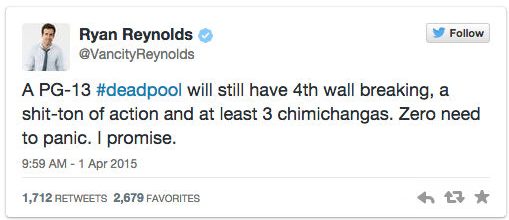 There was a rumor that the 20th Century Fox were aiming for PG-13 to draw in a larger audience. This elicited a frenzied reaction from Deadpool purists including Reynolds who did not want "Merc with the mouth" diluted. Reynolds toyed with his twitter fans alternately reassuring and teasing them. The debate about Deadpool's listing was finally settled on April 1st with the hashtag #Aprilpools by Reynolds who confirmed that Deadpool will be an R-rated film.(source)
#9. In the scenes where he is dealing with the stalker pizza delivery guy, Wade is wearing a T-shirt with a portrait of Bea Arthur on the front. This is a reference to the fact that in the comics, Deadpool has an affection for Bea Arthur and the Golden Girls TV show.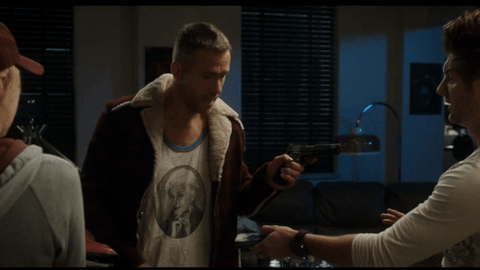 #8. Ryan Reynolds describes Deadpool's "breaking the fourth wall" ability as a reflection of current times. When a character in the movie or a book becomes self-aware and knows he is inside a movie or a comic panel and speaks directly to the audience, it is said to be "breaking the fourth wall."
He added "I think Deadpool's coming along at the right time, because it's speaking to that generation that has seen all these comic-book films and enjoyed them all; it's speaking to them as though the guy in that red suit is one of them. It's like watching a DVD commentary by someone who's got some pop-culture savvy and is kind of funny and a little obnoxious and is saying the things that you wouldn't say."
#7. To prepare for the film Ryan Reynolds (Wade Wilson/Deadpool) hired a swords master to train him.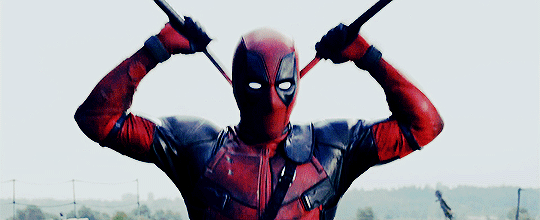 #6. Deadpool described himself as "Ryan Reynolds crossed with a shar-pei" in a 2004 comic book series, leading Reynolds to believe he was destined for the role.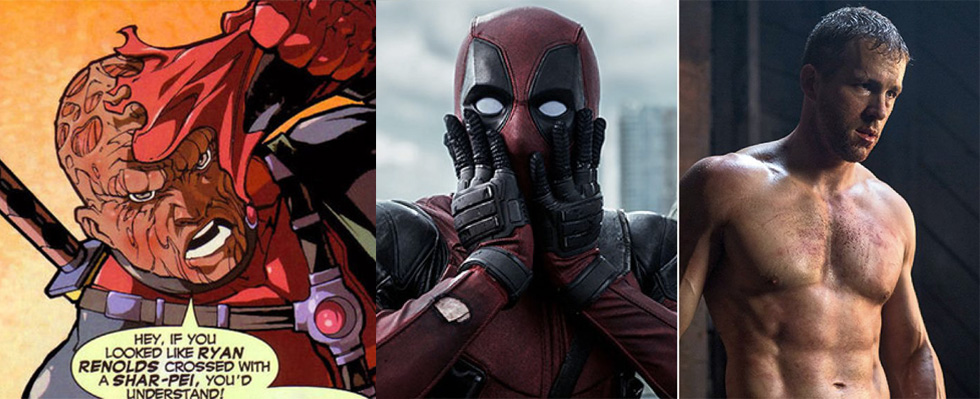 When Ryan Reynolds was shooting for 'Blade Trinity'in 2004, he was playing a character that was slightly similar to Wade Wilson and Deadpool. An executive from rival studio approached him and said:
"I saw a little piece of 'Blade', and, you know, you're Wade Wilson, you're Deadpool".
Reynolds who was not into comics was unaware about Deadpool until he received few Deadpool comics from the executive guy. Ryan said:
So he sent me over all these comics, and I'm not a big comic-book guy, but I really gravitated toward Deadpool. I fell in love with Deadpool. The first issue I opened up, I'm not making this up, I was on he panel. Like in the comic, it said Deadpool was saying "I look like a cross between Ryan Reynolds and a shar-pei." And I was thinking, Jesus, this is f***ing destiny.
So, Deadpool is the one that chose Ryan Reynalds to play… Deadpool.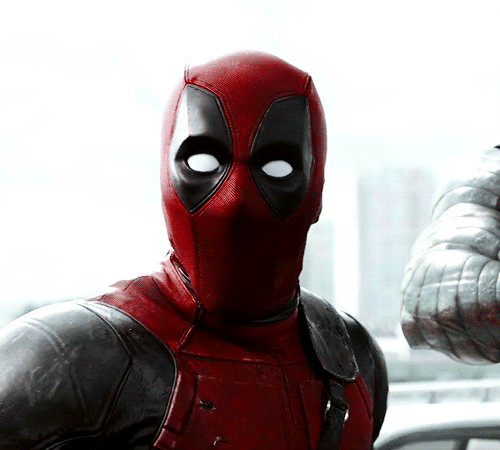 #5. When Deadpool breaks his hand after attempting to punch Colossus, he exclaims, "Oh, Canada." This is a reference to Wade Wilson's (and Ryan Reynolds') Canadian origin. "O Canada" is the national anthem of Canada.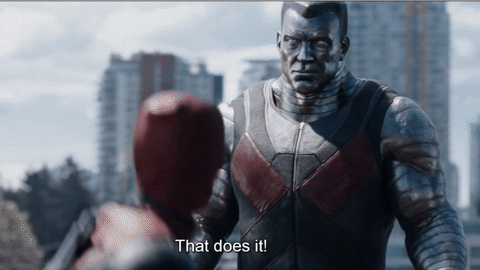 #4. Originally the script was to feature the mutant Garrison Kane, but he was removed from the story due to his VFX power being too unrealistic (his arms are artificial and stuffed with futuristic tech).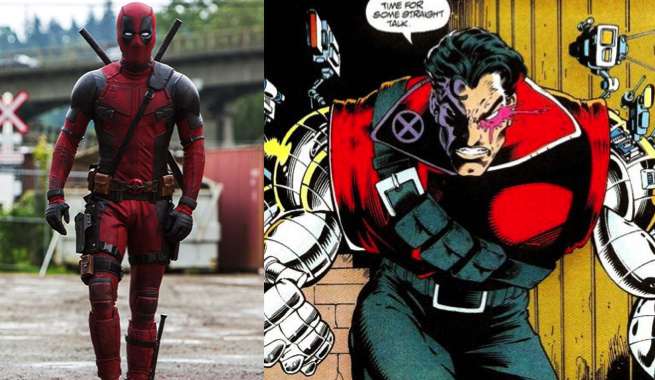 #3. Director Tim Miller fell in love with the song "Mera joota hai Japani" (from an Indian movie, Shree 420) when he heard it at a New Zealand pub. During the filming of Deadpool (2016), he thought of using the same Indian song that he had heard in the pub, long ago.
#2. Ryan Reynolds has said that Deadpool will be the last comic book character he will ever portray. However, he is open to Deadpool sequels and/or cameos.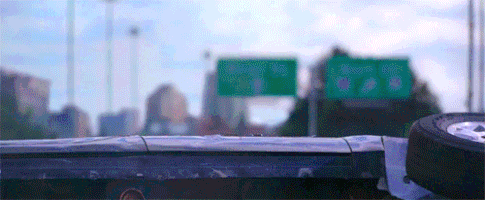 #1. On Halloween, Ryan Reynolds dressed up as Deadpool. Footage of this can be seen on YouTube and is included in the special features section on the Blu-Ray copy of the movie.
Share your thoughts in the comments below...