Dina Odess is a 27-year-old illustrator artist from Kazakhstan, currently living and working in New York. The artist loved drawing since she was a child and tried out many different mediums. She didn't have any art education, but that didn't stop her from expressing herself through art. "I tried my hand at a lot of things since then, like interior design (which I do for living now), graphic design, oil painting, printmaking, watercolor, lettering, fashion illustration, chalkboard drawing, 3d, calligraphy, dot art, pastel and so on and so forth," she wrote on her website.
Recently Dina started an adorable project about the simple joys of being in a relationship under a hashtag 99relationshipillustrations. Below you can find this artist's first 15 images. Which one is your fave?
More info: Instagram | dinaodess.com | Facebook
#1 For Those Who Love To Wear Men's Shirts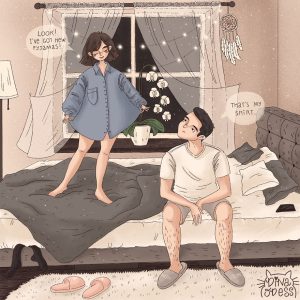 #2 My Favourite Place In All The World Is Next To You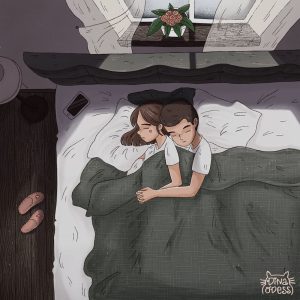 #3 It's The Same Every Evening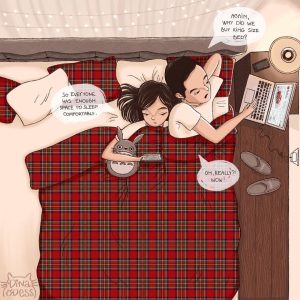 #4 To Each His Own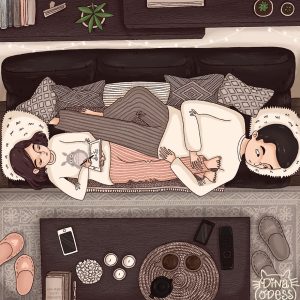 #5 Personal Space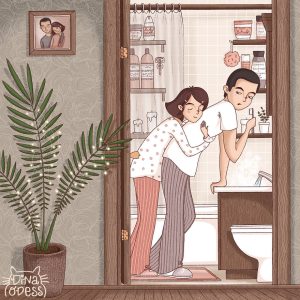 #6 Cherry Blossom Season In New York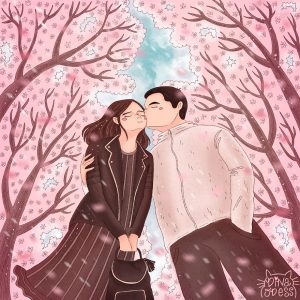 #7 Evening Chats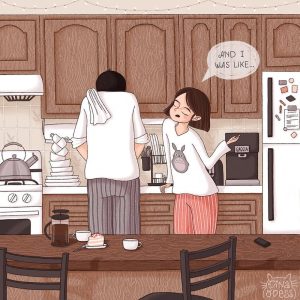 #8 Flowers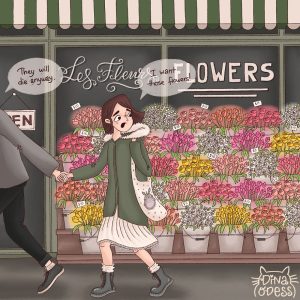 #9 The Comfort Of Modern World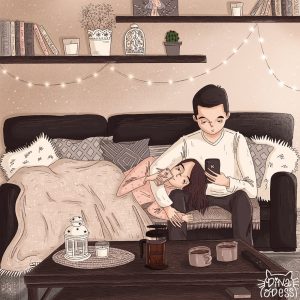 #10 Snack Time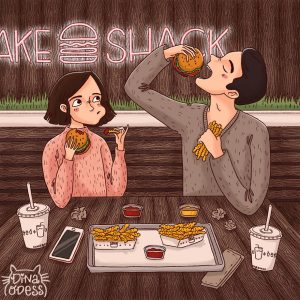 #11 Doing Nothing Except Lying On The Couch And Watching Tv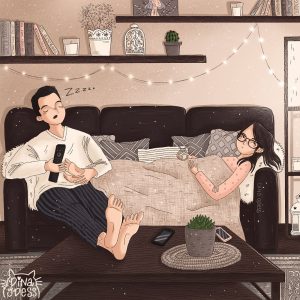 #12 It's Watermelon Season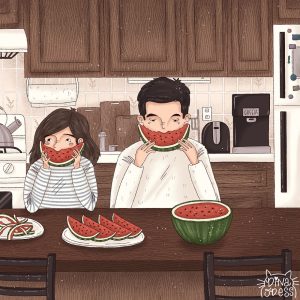 #13 Somebody Turned Out To Be Big Fan Of Cher (Cher – Strong Enough)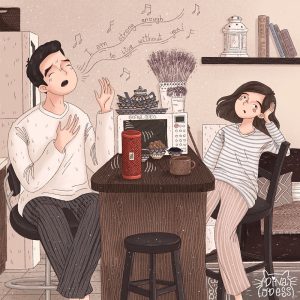 #14 Laundry Day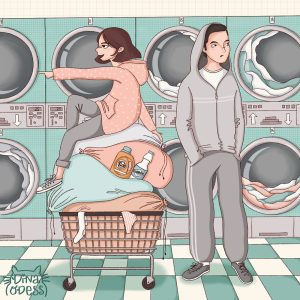 #15 Evening Uzbek Tea With Some Dried Fruits And Walnuts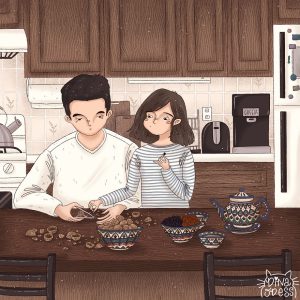 What do you think ?
Share your thoughts in the comments below...