Perhaps the most popular and cute character from Star Wars: The Force Awakens is the droid BB-8. The rolling ball's toy were a huge success during the holiday season with galactic fans picking up Sphero's App-enabled droid. Just like in the movie, this mini robot moves around, recognizes, and reacts to it's owners command through a smartphone or tablet.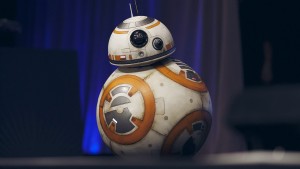 The makers, however, are releasing an enhanced version later this year. To feel like a true Jedi, people can wear the Force Band which controls the droid through hand motions. Users wearing the watch style wristband can put their palm down for BB-8 to look away, spin for it to spin as well, and elevate their hands to determine how fast it will roll.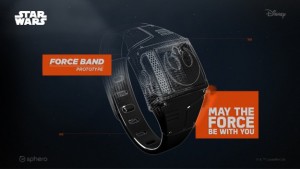 Sphero has not communicated how much this toy will retail for in the fall. More information will be available at Toy Fair next month. In the meantime, start practicing your hand motions.
Share your thoughts in the comments below...