Jeampiere Dinamarca Poque is a 29-year-old artist from Santiago, Chile, who paints women in disturbing ways. The artist creates optical illusions by painting part of the women the same color as the background, allowing him create the impression that the women are tearing themselves apart. When the final photos are taken, the illusion is complete.
"The girl cut in two occurred to me when I was about to paint," Poque told the Daily Mail. "I started without any real plan of what I wanted to create. It was a momentary thought that sparked the idea…[and] I was able to get the result I wanted, the woman tearing herself apart. Photography is also integral to making this idea work, getting the angles of the shots right makes the art work come alive."
"THE GIRL CUT IN TWO OCCURRED TO ME WHEN I WAS ABOUT TO PAINT"
"I always have new ideas, it just takes me one moment to think. I'm used to improvising, I like the spontaneity of things born from creativity," Poque told Bored Panda.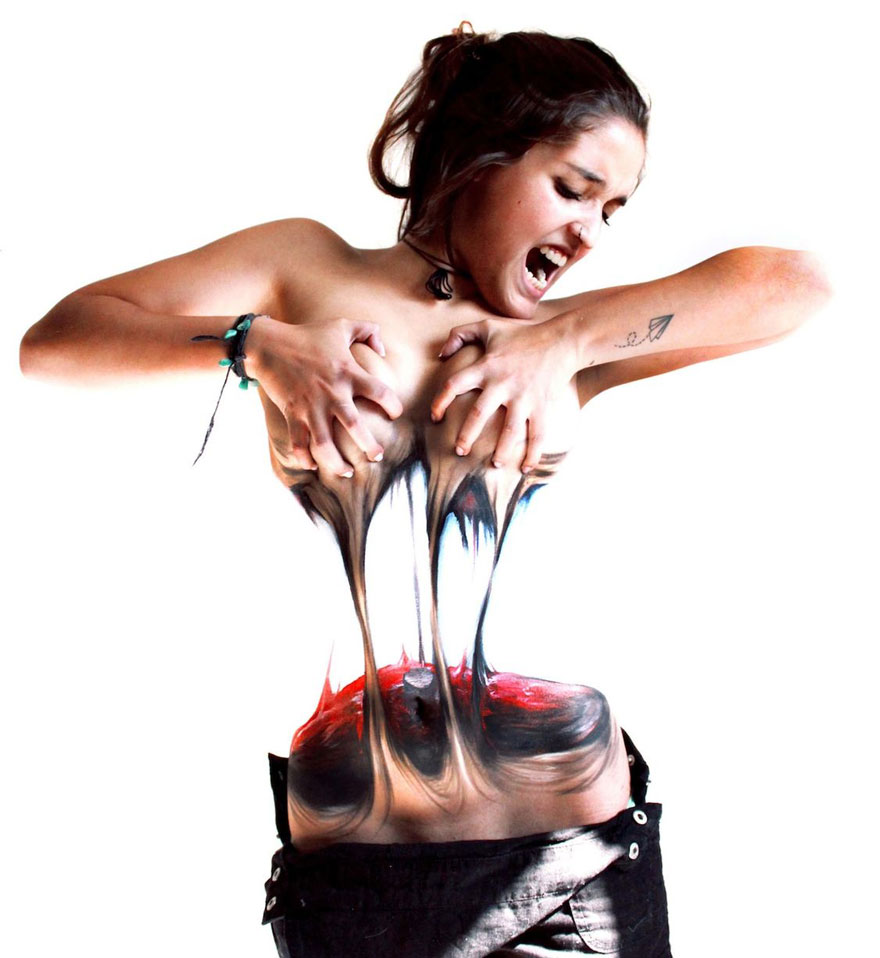 "I STARTED WITHOUT ANY REAL PLAN OF WHAT I WANTED TO CREATE"
How long does it take to finish one piece? "It depends on the piece, it can take from 1 to 7 hours"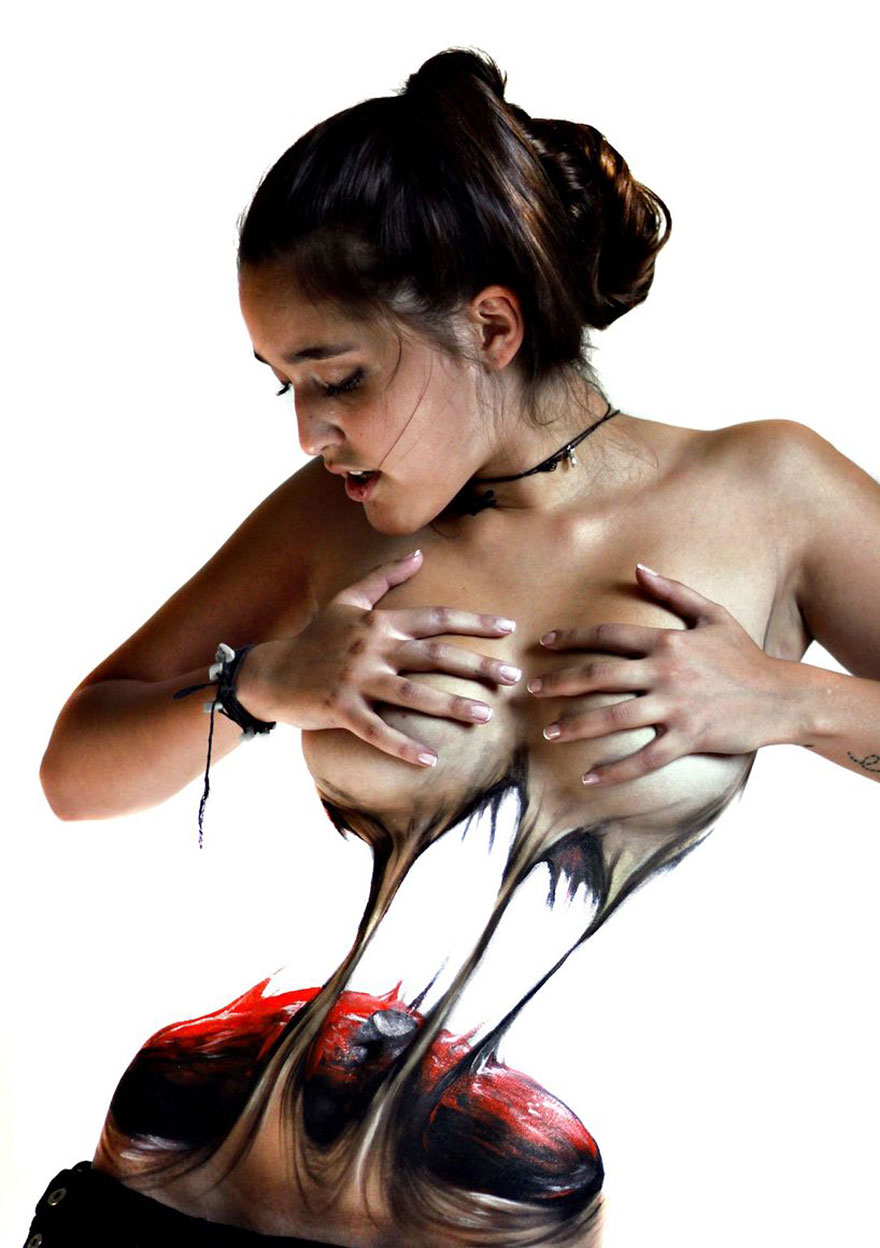 "MOST OF MY PAINTINGS ARE CREATED IN THE SPUR OF THE MOMENT"
"The truth is, my life still remains the same [after becoming an artist]. I live in Chile and art is not considered so valuable"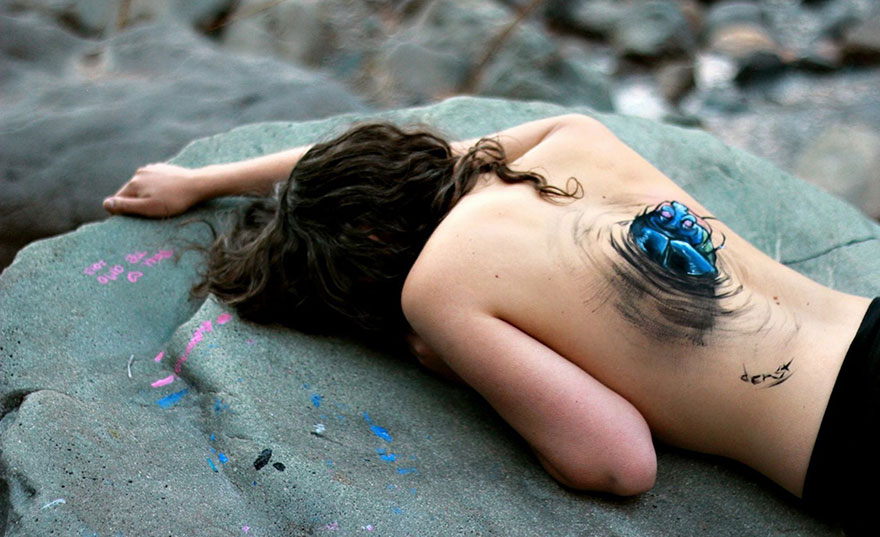 "IT IS IMPORTANT TO BE REAL AND TRUE TO YOURSELF, AND IN DOING SO BE FREE"
"Maybe if I could live in another country where my work would be appreciated, then my life could really change"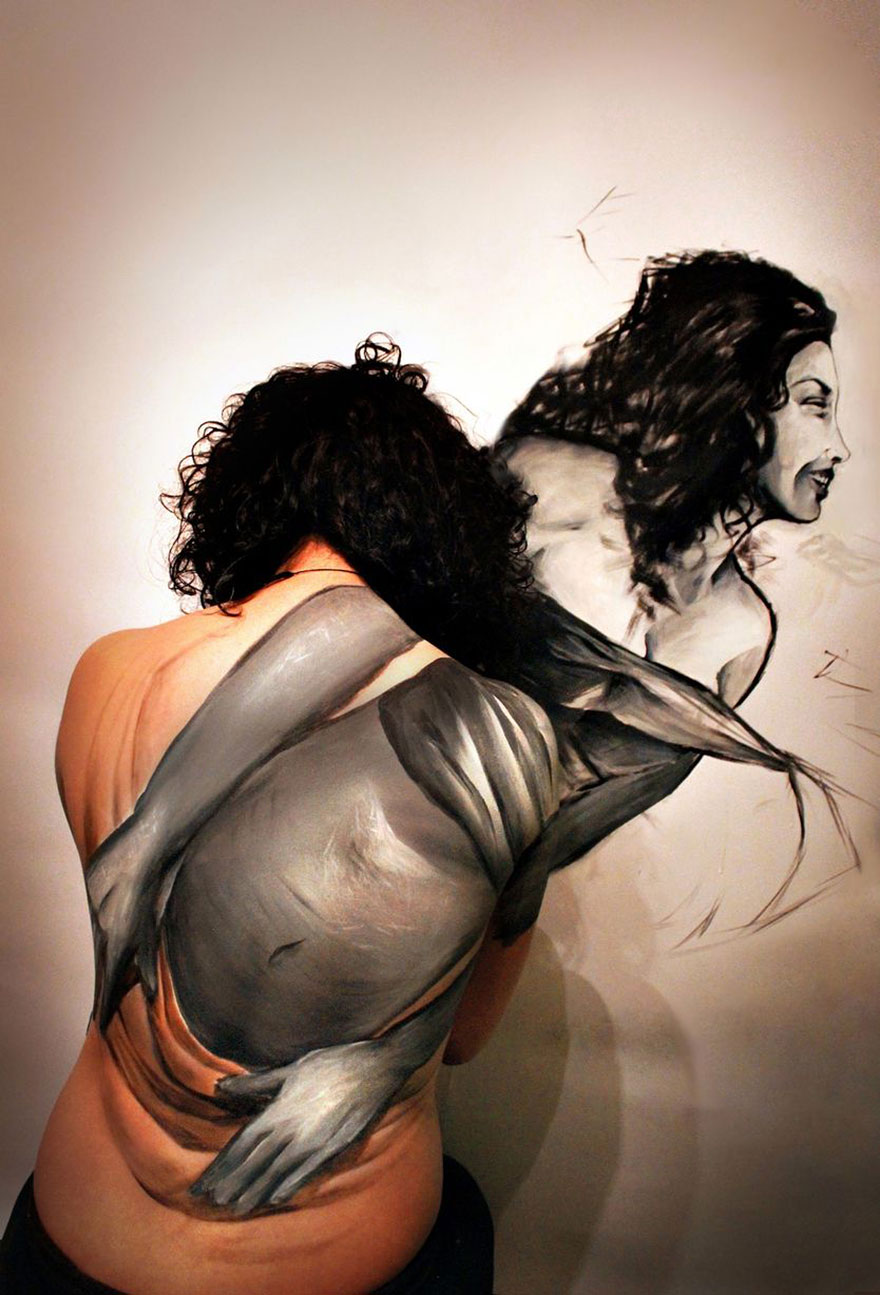 Check out the Video in the next page.
"I WAS ABLE TO GET THE RESULT I WANTED, THE WOMAN TEARING HERSELF APART"
"I also create street art, some works have never been done before"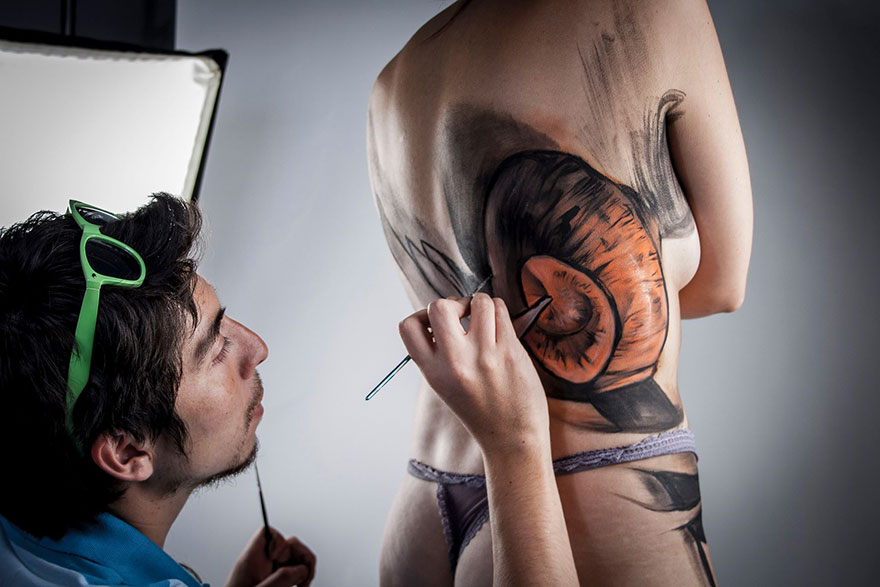 "THE ENVIRONMENT WHERE I PAINT IS REALLY IMPORTANT….IT WAS VITAL TO GET A STRONG SENSE OF THE SKIN TEARING"
"I painted some pornstars like Sasha Grey, Stoya, Hitomi Tanaka or Remy LaCroix looking like saints or nuns"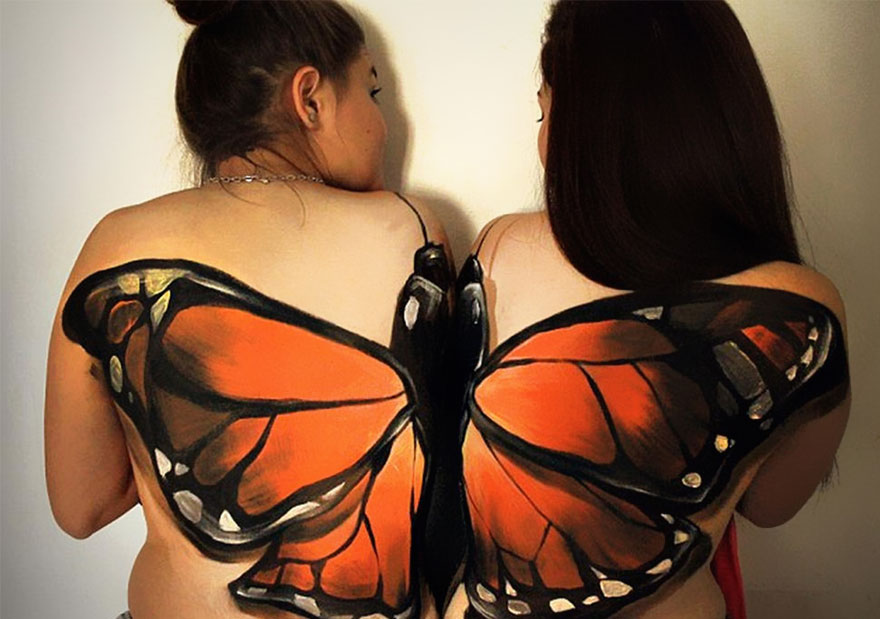 "PHOTOGRAPHY IS ALSO INTEGRAL TO MAKING THIS IDEA WORK"
"Another piece of street art I've created is Marcel Duchamp masturbating in the middle of the streets"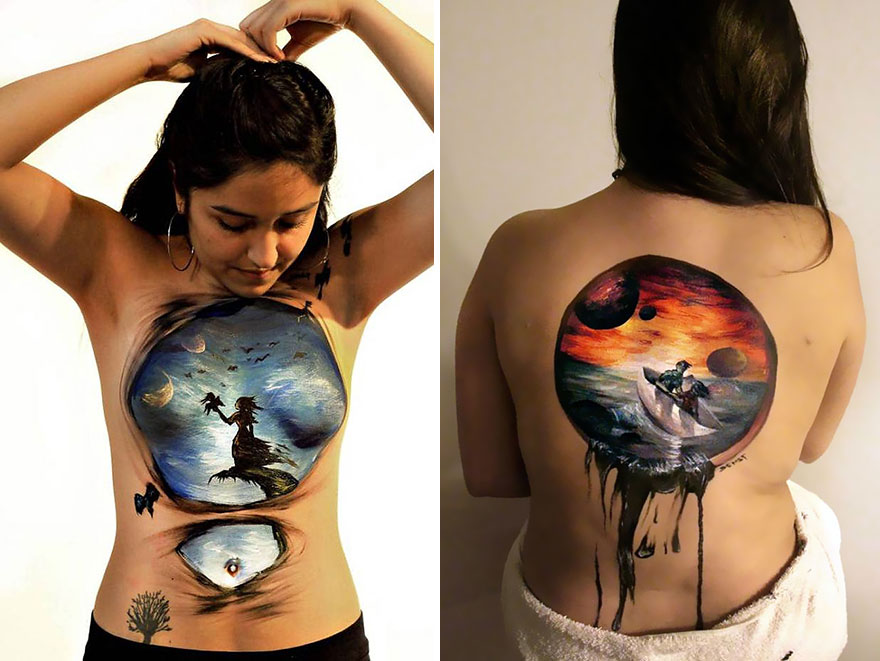 "GETTING THE ANGLES OF THE SHOTS RIGHT MAKES THE ART WORK COME ALIVE"
"Or a pigeon pointing to a city with a bazooka while saying 'Fly, you humans'"
You've got to check out this video of Jeampiere Dinamarca Poque's optical illusion art in the making:
Share your thoughts in the comments below...