What are some of the coolest moments you've experienced? Were you lucky enough to have a camera nearby, ready to capture it all on film? If so, you might possess and image that's as cool as one of these: They're unique, exciting, and all taken at just the right time.
Below are 25 interesting images that you've probably never seen before, all photographs that were taken at a crucially cool moment. Some of the photos are amateur, others are professional, and they're from all over the world with one thing in common: THEY'RE ALL TOTALLY AWESOME!
#25. Kane Peterson, walking a tightrope at 300 meters above the ground in Melbourne, Australia. Petersen's walk was the highest ever attempted in the entire southern hemisphere.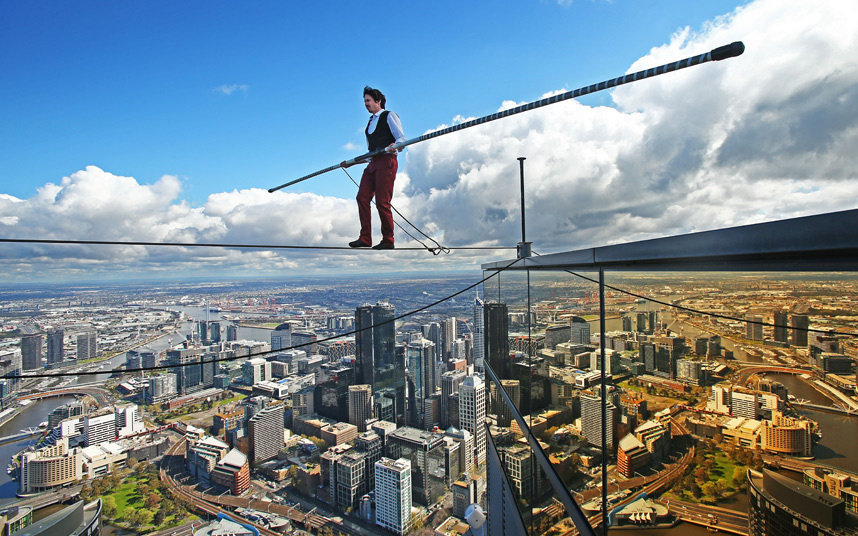 #24. A brave snorkeler swimming amongst thousands of jellyfish in Palau.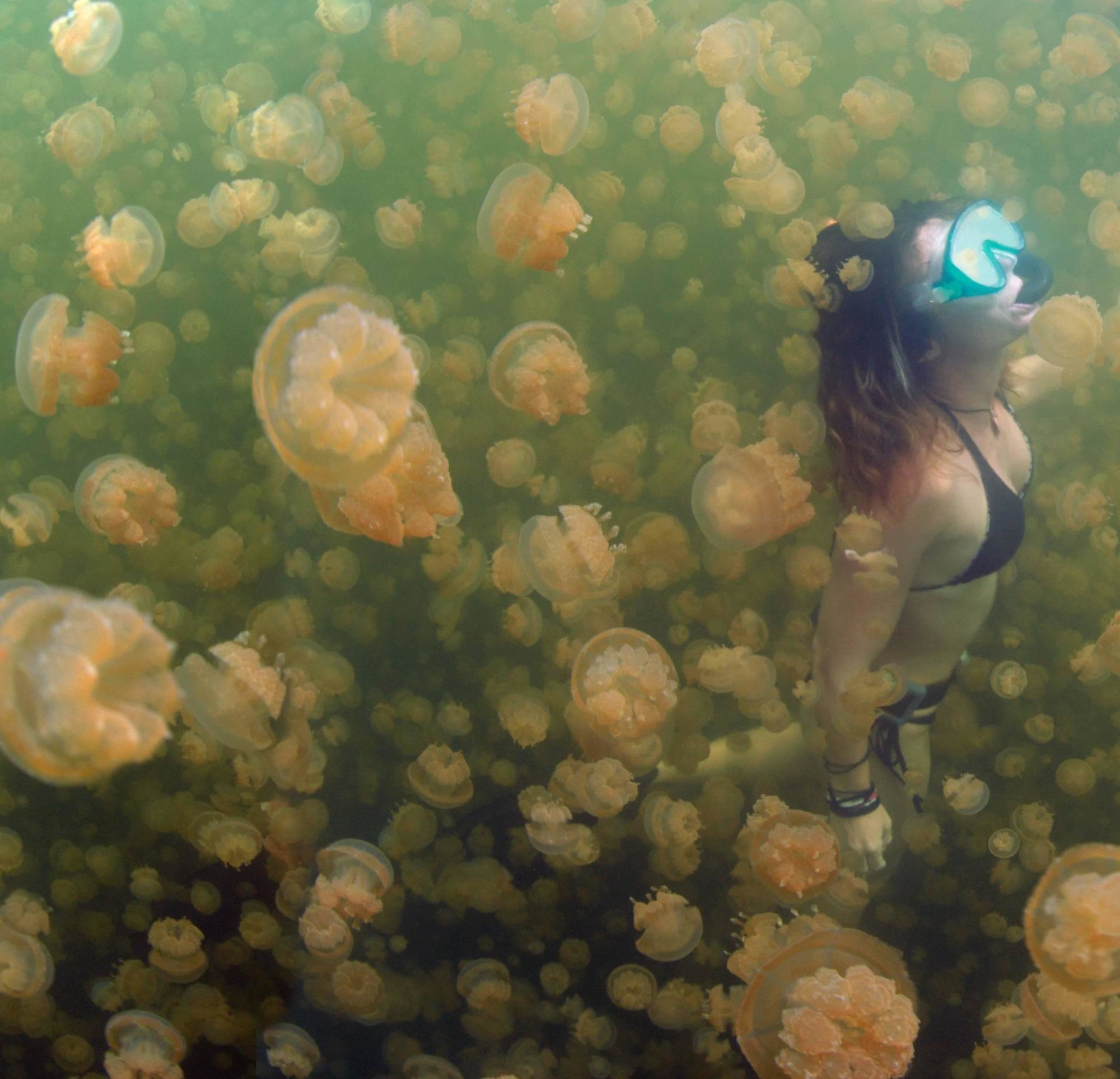 #23. A photo of Alex Bernasconi working on his book, "Blue Ice." Bernasconi captures never before seen moments in nature, particularly in the uncharted landscape of Antarctica.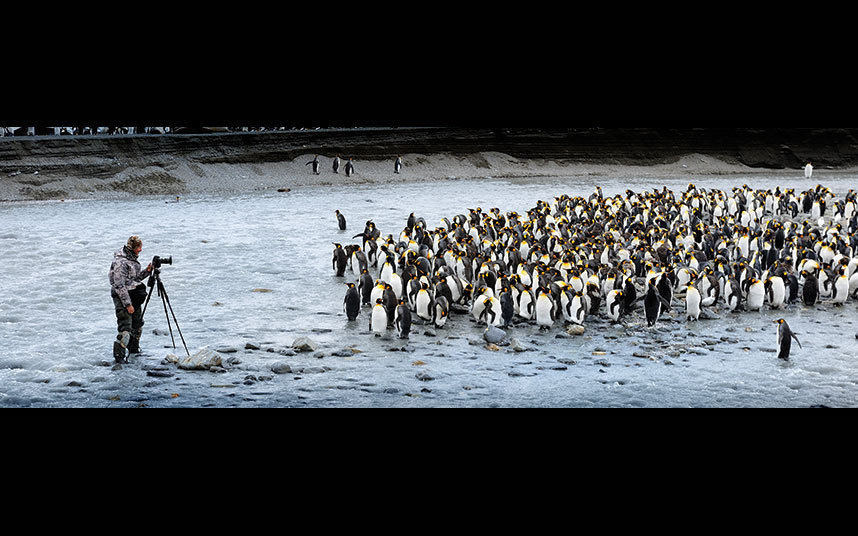 #22. A man looking out from the marble dome of Milan's Duomo. It features 135 spires, 96 gargoyles, and over two thousand statues.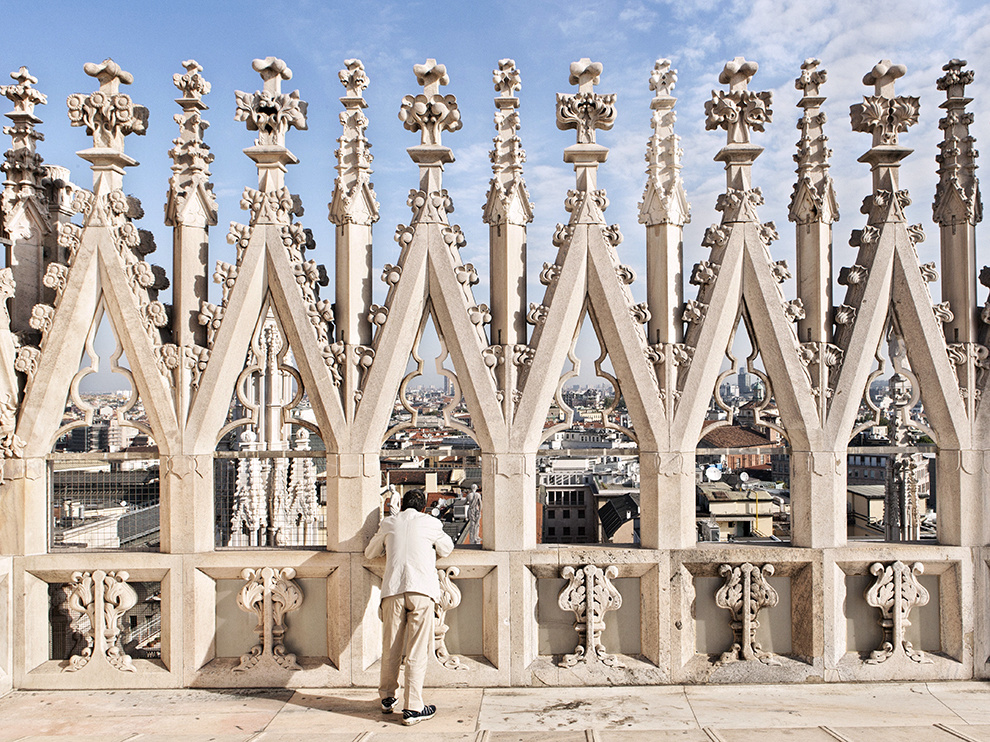 #21. A child playing with a huge red ball installation in Marseilles, France. The artist behind the installation is Kurt Perschke, and the ball changes location every day.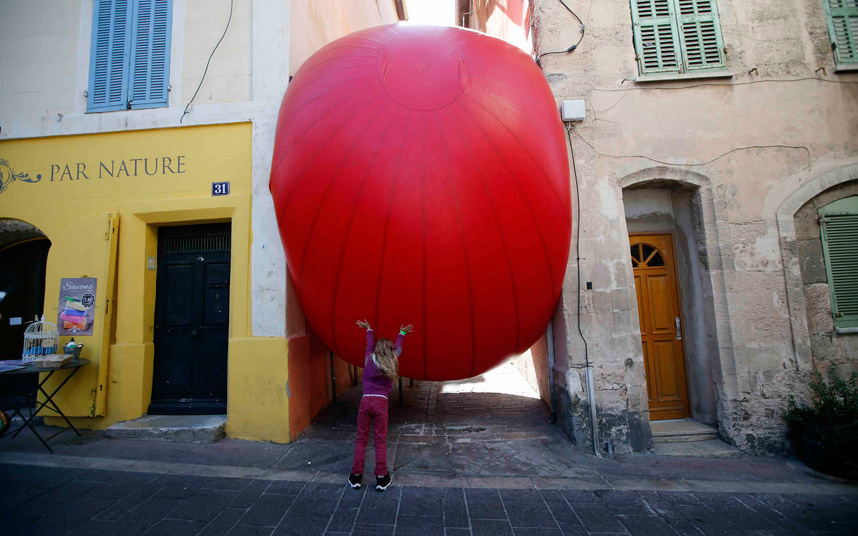 #20. These two dogs forming a heart with their snuggles.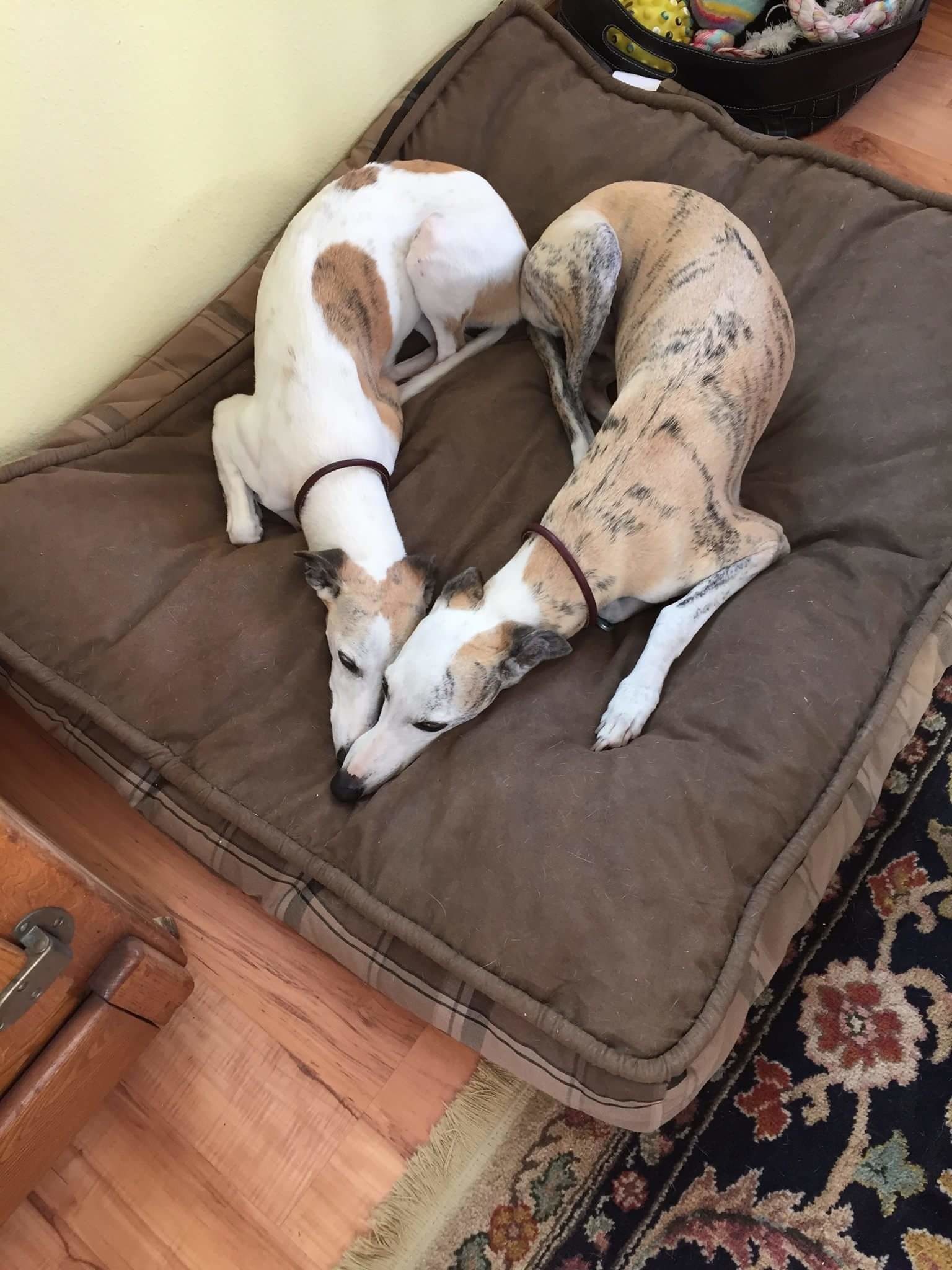 #19. Fishing pushing out for a day's work in the Shipu harbor, located in east China's Zhejiang province.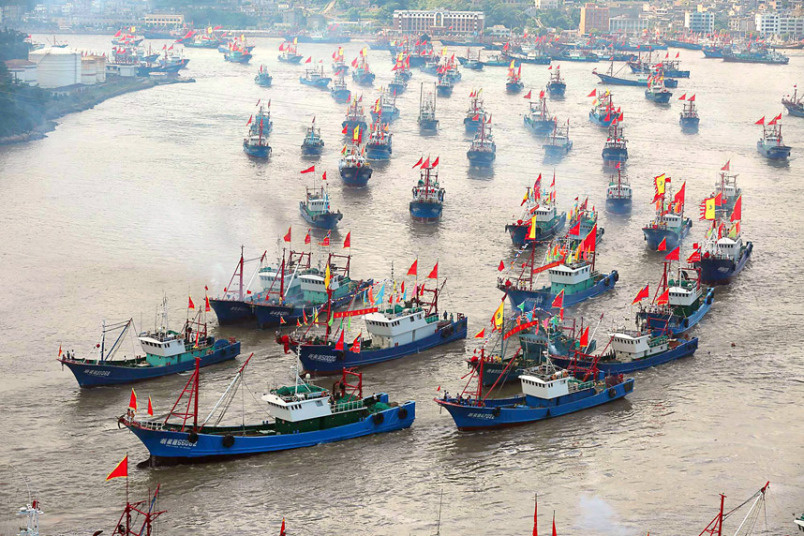 #18. People enjoying the view…of their cell phones.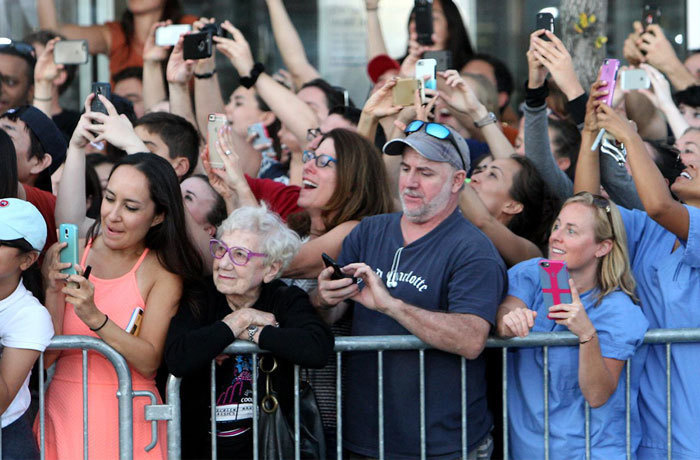 #17. This sunken yacht in Antartica, that remains floating just below the surface.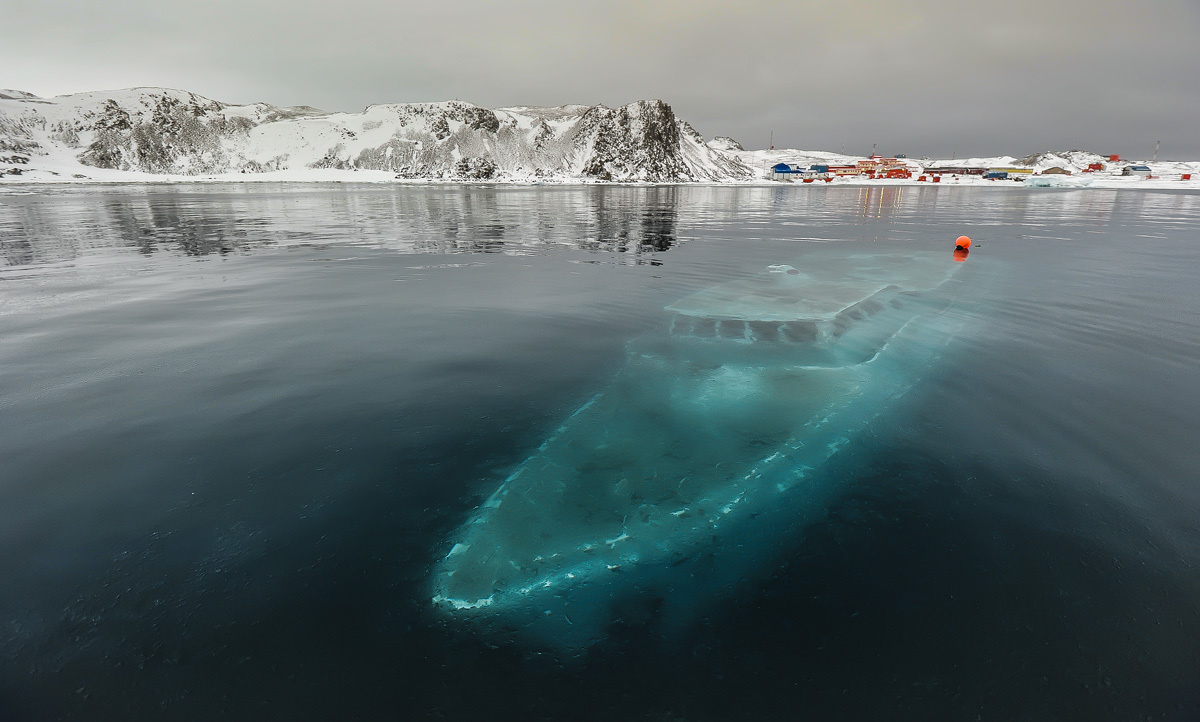 #16. People taking pictures of a piece of tofu that weighs eight tons.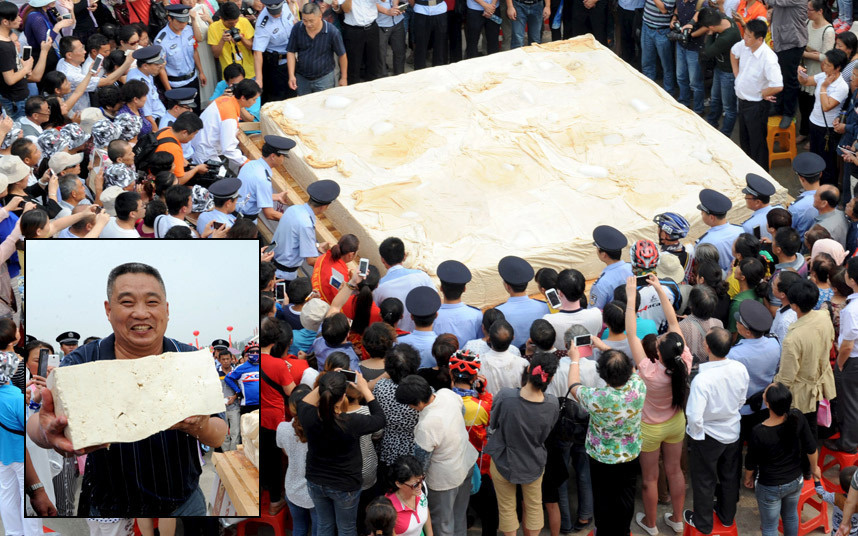 #15. A scallop while it's still alive.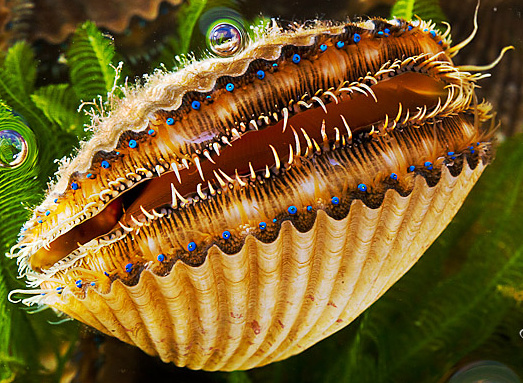 #14. Costumed event-goers at the Wasteland Weekend festival in California City.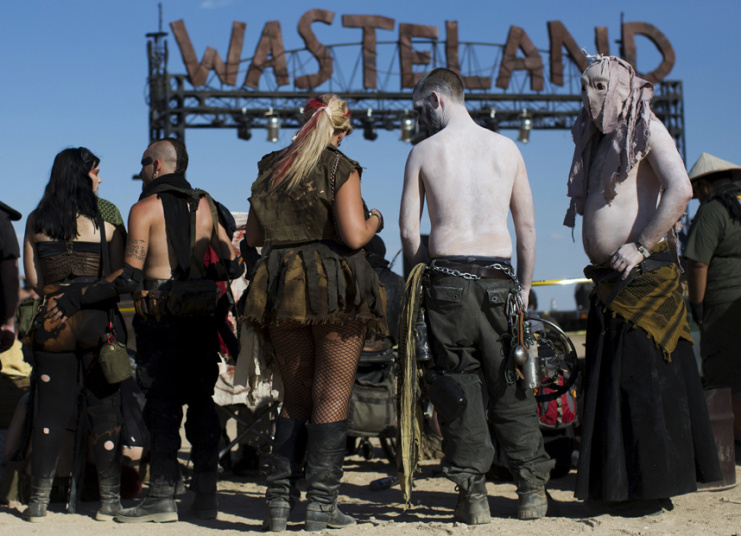 #13. A photo from the Harbin Ice and Snow Festival in China.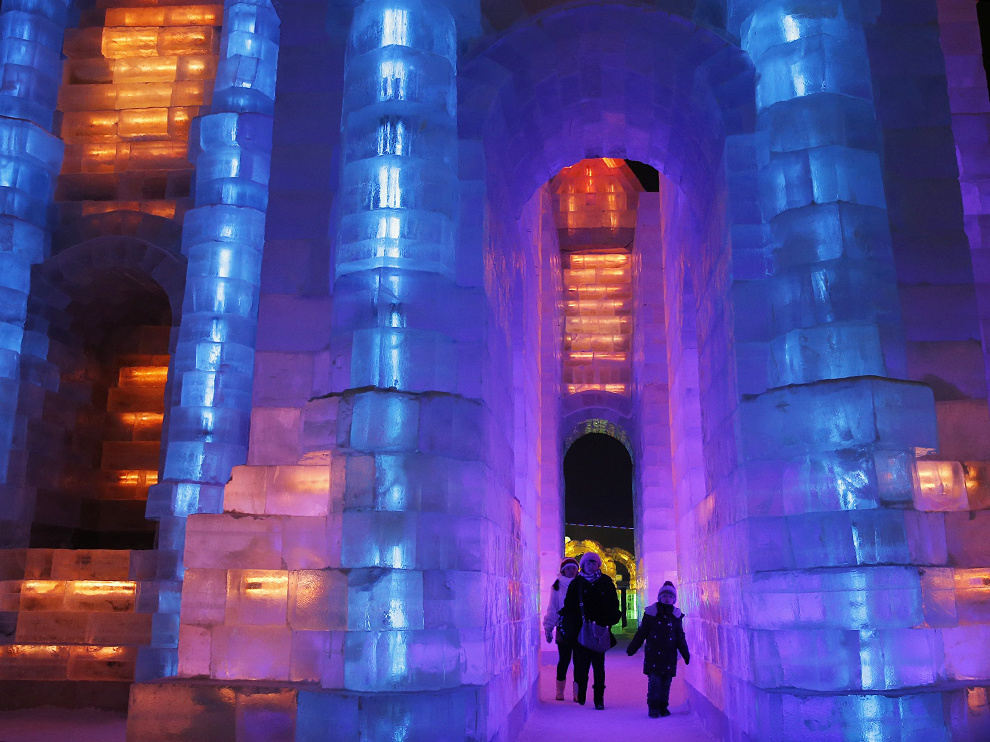 #12. Two of hundreds of contestants in the World Beard and Mustache Championships, held in Leogang, Austria.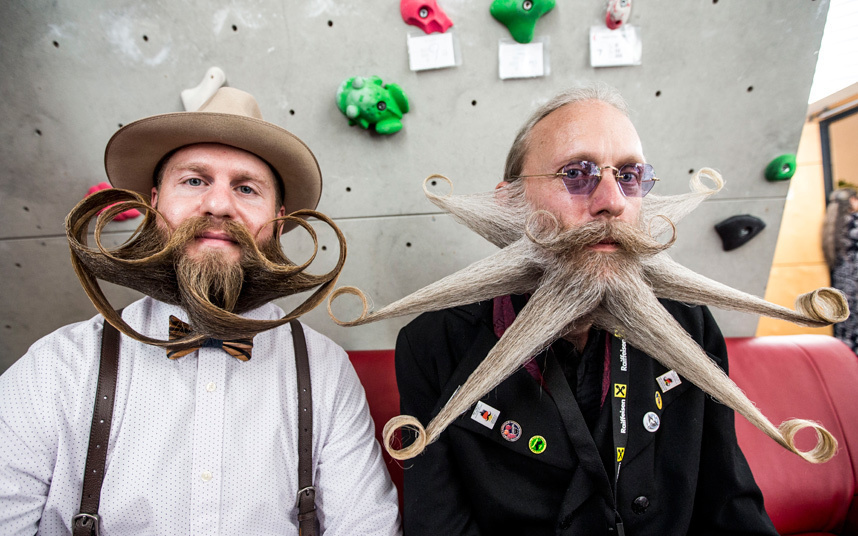 #11. Someone signing the World Meeting of Families poster of Pope Francis in Philadelphia.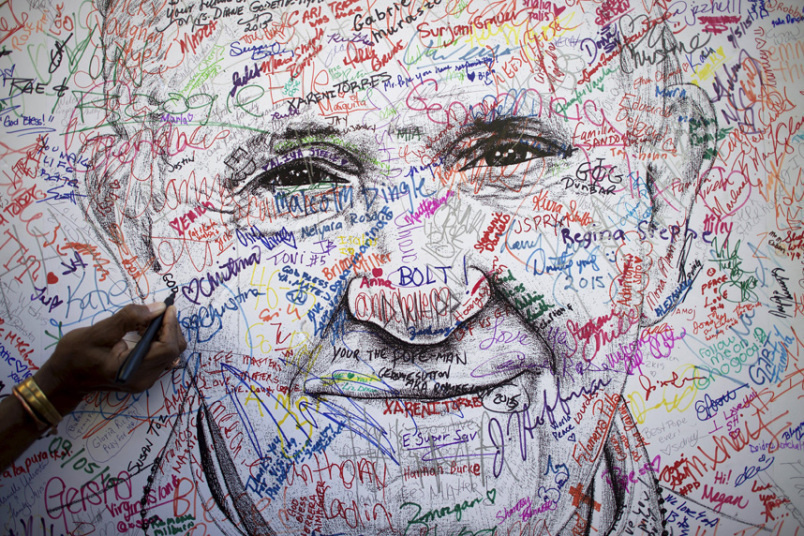 #10. This car, inexplicably on fire while sitting poolside.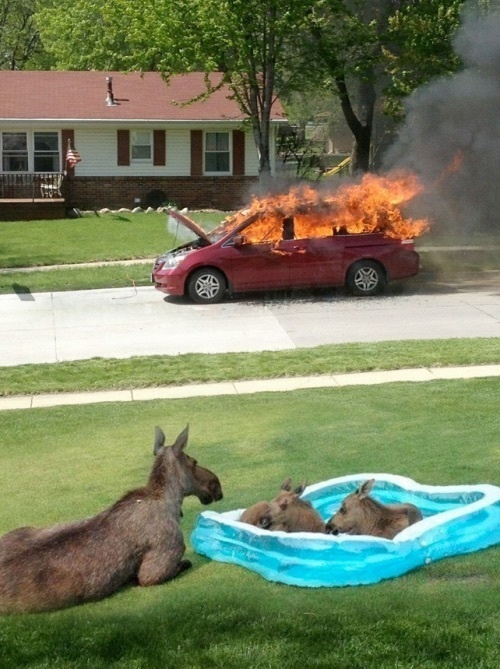 #9. A walrus emerges from the sea on a beach in Chutkotka in the Russian Arctic.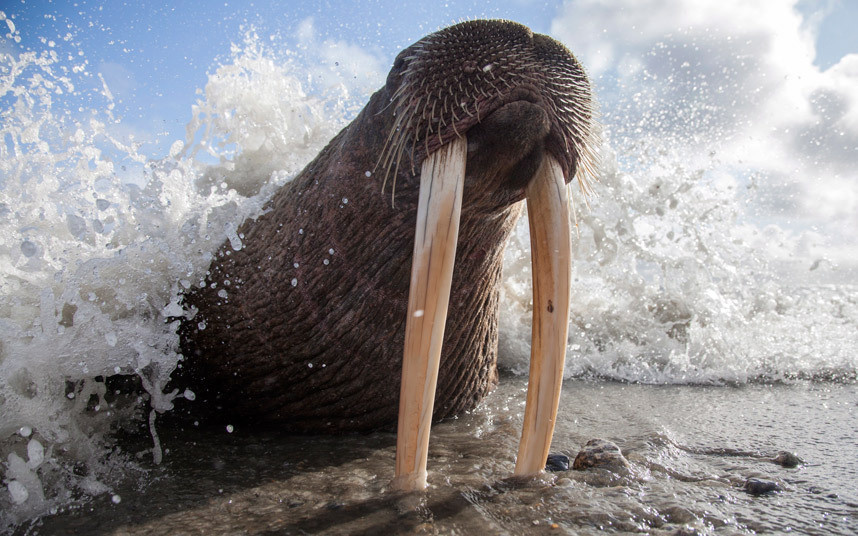 #8. An aerial view of Muslims praying outside the Moscow Cathedral Mosque.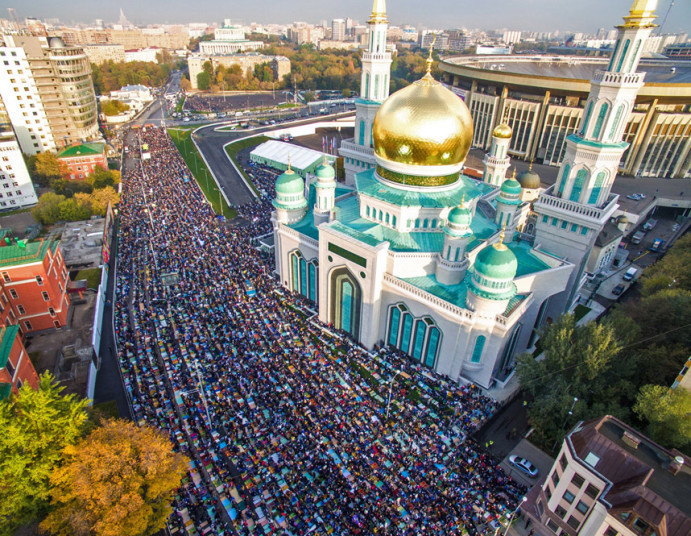 #7. A group of people lie on the ground for a community nude picture at Burning Man.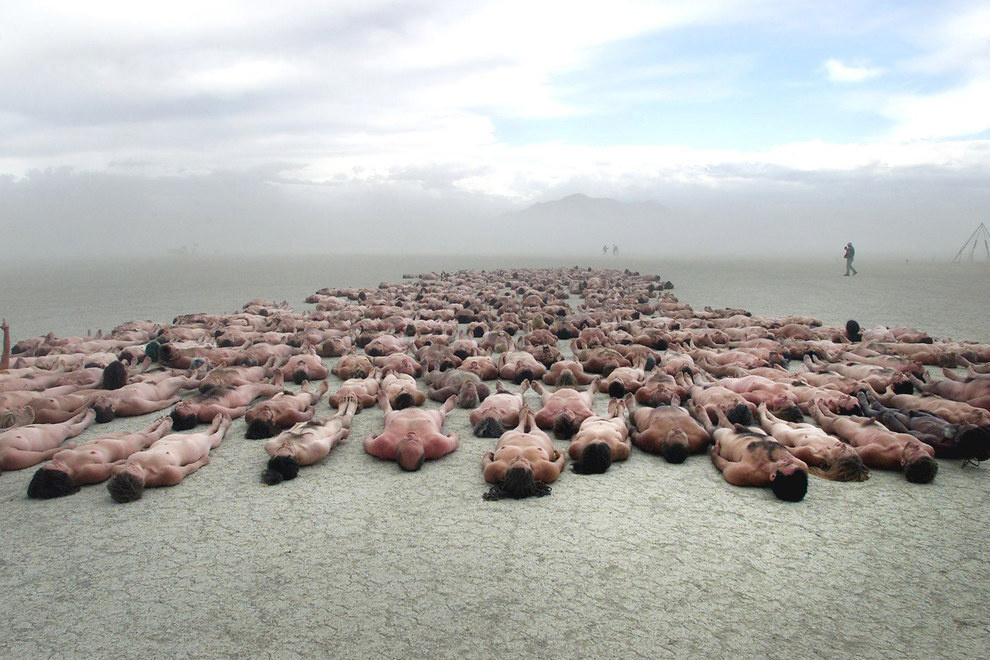 #6. The roof of the O2 arena in London, which is actually a giant projector screen.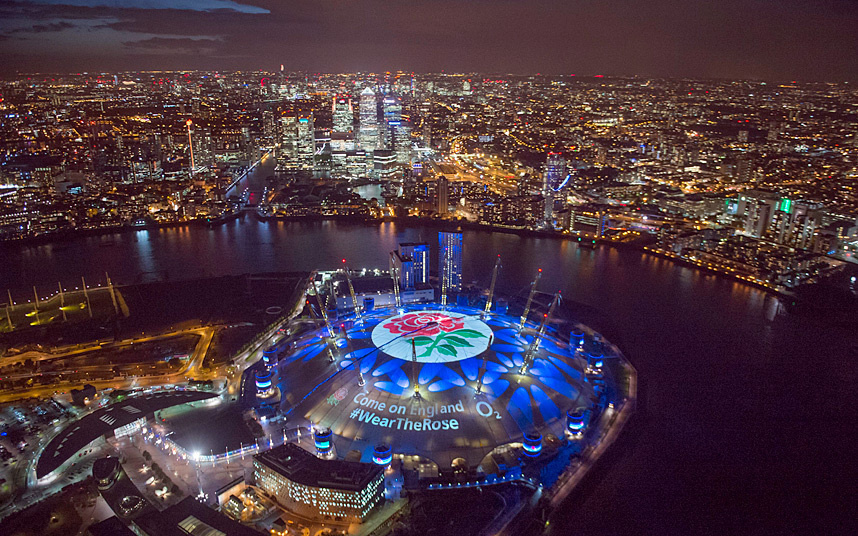 #5. A squirrel playing with a watermelon who didn't realize he'd given himself and outfit.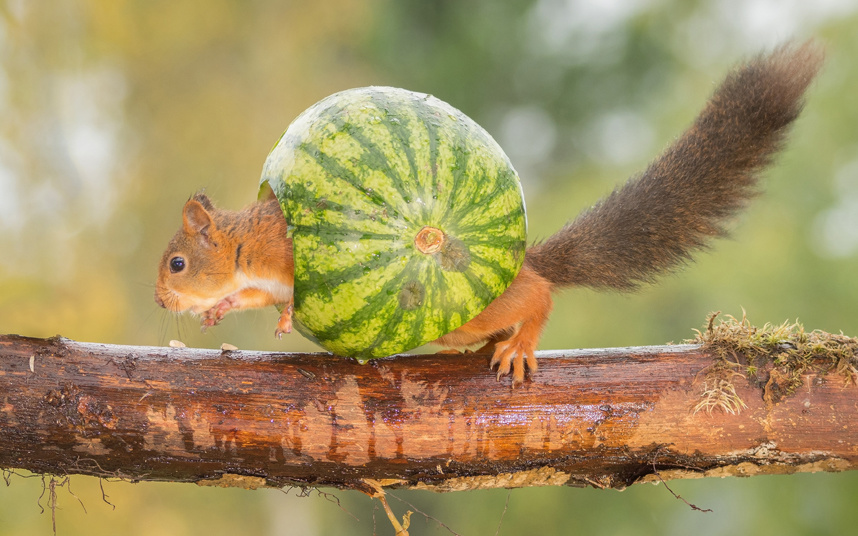 #4. In Dartmouth, Devon, there is a place called Dead Man's Cross. Long ago, criminals were hanged there. Now, residents are spooked by this unintentional shadow, created by the nearby road sign.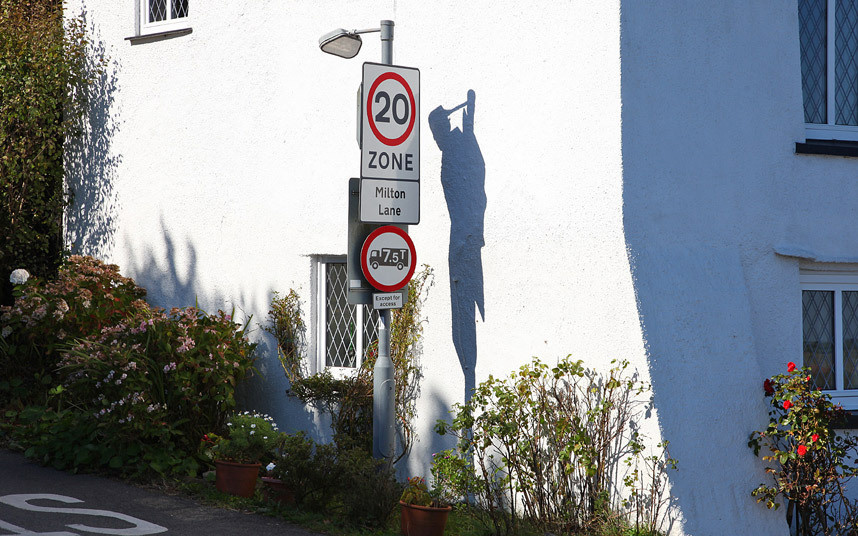 #3. The observation deck of tree-top path in Prora, Germany.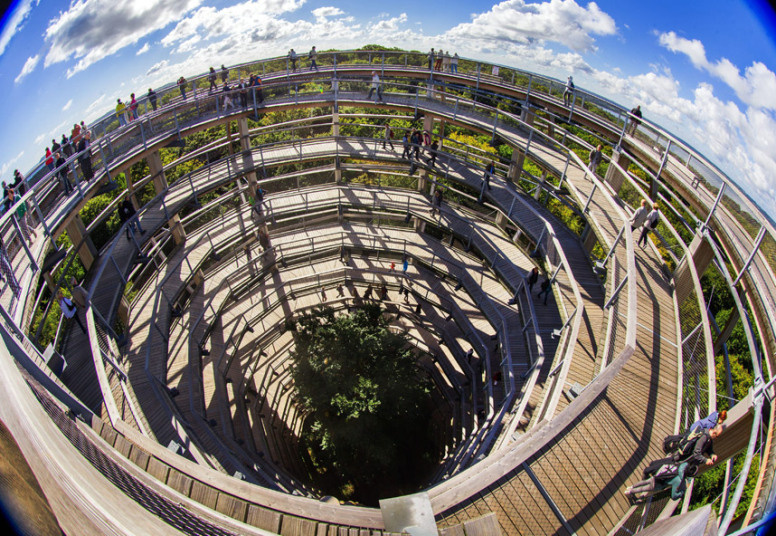 #2. Unusual mammatus clouds forming over central Texas.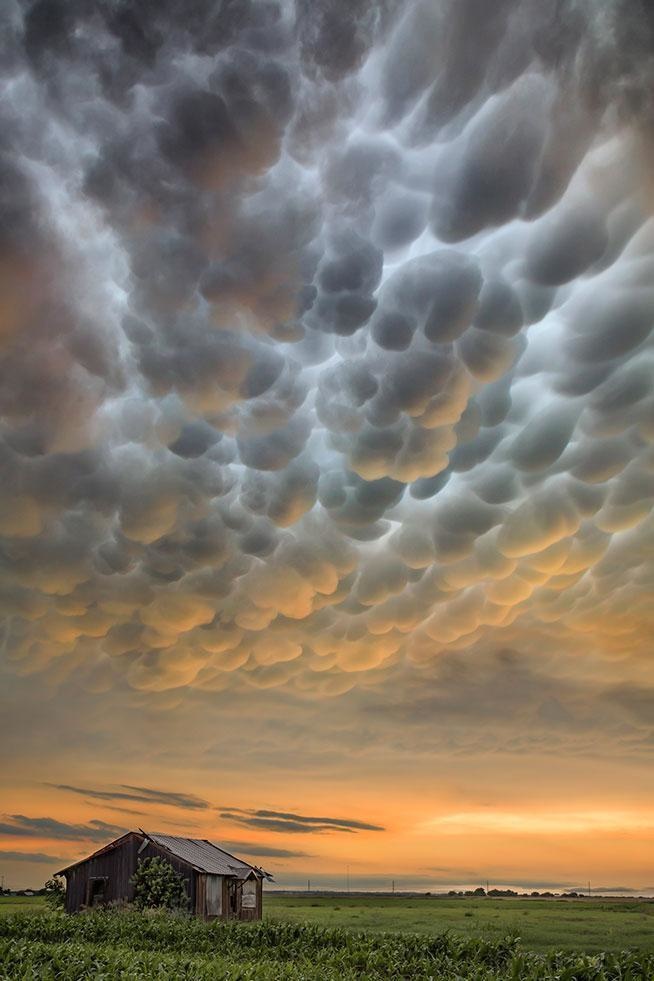 #1. The insane lineup for the Aritzia Warehouse sale in Canada.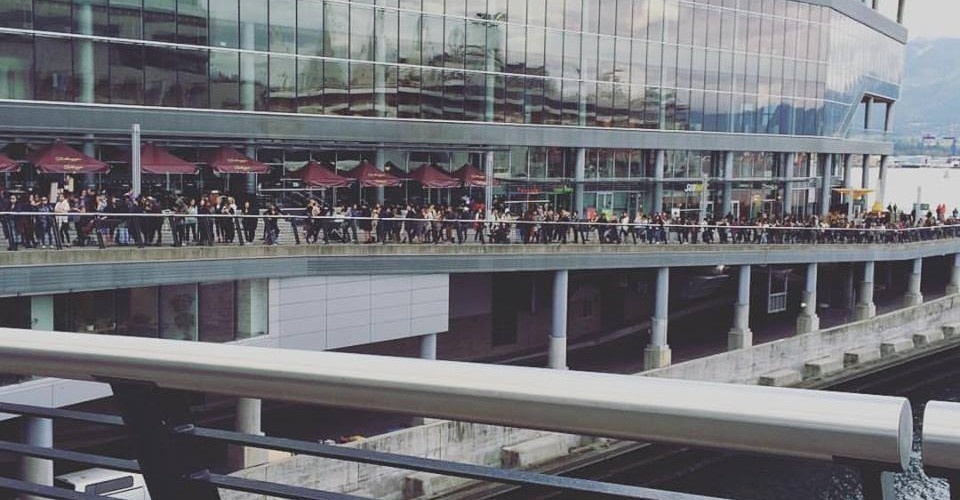 Share your thoughts in the comments below...