AND THEN JUST TO MAKE THE MATTER WORSE…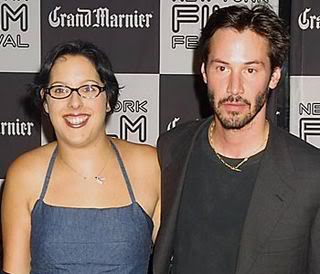 … Kim, his sister, fell ill due to her decade long battle with leukemia. The cancer eventually fell into remission, but she is still fighting the disease. "When she was in the hospital he was there with her all the time, sitting at her bedside, holding her hand. Sometimes, it's almost like he doesn't trust himself to have a relationship with anyone," his close friend had revealed. He donated privately and publicly to numerous cancer charities, research centers, and hospitals. He has set up his own charity and also supports Stand Up to Cancer and the SickKids Foundation.
HIS BRUSH WITH DEATH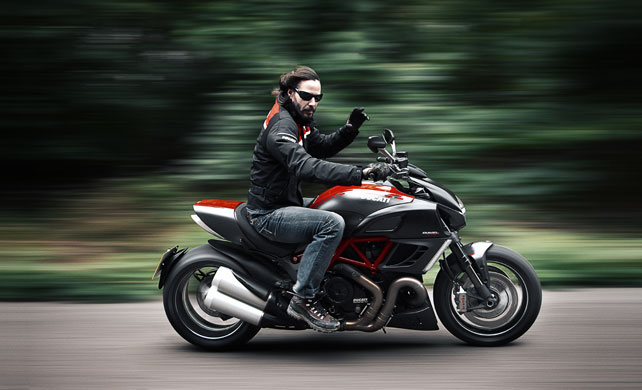 In 1988, a bike accident on Topanga Canyon Boulevard left him with a thick scar rising vertically up his stomach. His spleen would later have to be removed. He lay on the pavement for half an hour before help arrived. "I call that a demon ride (that means riding at night with no headlights). I remember saying in my head, 'I'm going to die'. I remember calling out for help. And someone answering out of the darkness, and then the flashing lights of an ambulance coming down. This was after a truck ran over my helmet. I took it off because I couldn't breathe, and a truck came down. I got out of the way, and it ran over my helmet," he told Rolling Stone. Another motorcycle accident in 1996 broke his ankle and left him with a wide, curved scar on his right leg.
HE'S A GENUINELY CONSIDERATE GUY
Just a short shoutout here for a couple of reasons. First of all, Keanu Reeves is probably worth well over $100 million, yet he decides to ride the subway like a normal person. Maybe he's trying to decrease his carbon footprint, or he wants to connect with people. Either way, it's down-to-earth and generally fantastic.
Secondly, he gives up his seat to a woman without even a hesitation. He spots her holding her gym bag, and immediately offers her his seat. What a great guy!!!
SO, THAT'S THE TRUE YET SAD STORY OF KEANU…
So there we have it, the sad yet true story of Keanu Reeves. When he was asked how it is that, through all of his pain, he has maintained his status as one of the nicest guys in the business and stayed so grounded he said:
It's easy to stay grounded. The ground is very close. And we walk on it every day.