Smartbe is the name of an intelligent stroller, intelligent in the way it deploys a motion tracking sensor system and follows the stroller's parent or caregiver. The stroller can follow when the person walks, stops, steps backwards, or continues walking forward.
The Smartbe has three navigation modes. In self-propelled mode, as described, it synchronizes with your walk while keeping a safe distance. The other two modes are assist-propelled (you hold the handle but it helps you move around with no effort) and manual (no motors).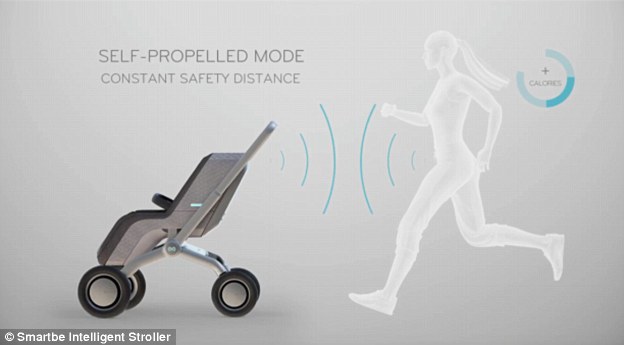 The team behind the stroller have gone to Indiegogo to bring their device to market.
To focus only on the self-moving aspect would be unfortunate because the interesting factor is really how feature- and function-packed this stroller is as a "smart" invention for carrying babies around on wheels.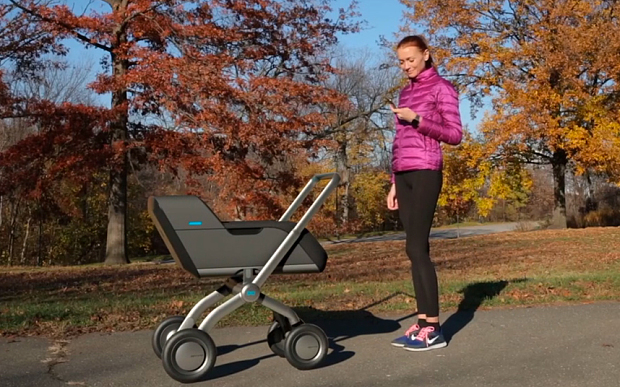 Functions are controlled by an app, which works on Android or iOS phones and smartwatches. Want to deploy a lullaby for the baby? You've got it. An automatic canopy? No problem. Temperature-controlled bassinet? Sure. Bottle-warmer? Yes. An automatic rocking chair is yet another of its features. The stroller runs on battery power for about six hours.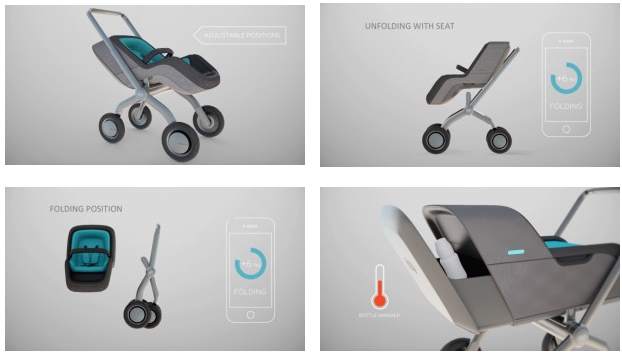 A security system has been designed for the stroller, including anti-theft alarm and security lock. "Internal and external webcams allow parents to use the Smartbe App to monitor their baby, even if they are resting in the room next door," said the team.
Also, "Only authorized persons like parents and nannies can unlock the wheels of the stroller, and the Smartbe App immediately alerts you when the stroller is moved," according to Smartbe. The campaign page said that Smartbe fulfills US and European safety regulations.