On the list of things that are good ideas, group texting all of your ex-girlfriends is probably way, way down at the bottom.
But Tom, who has zero chill, also gives zero f*cks.
Tom, who apparently got a little sentimental over the holidays, started a group text called, "Merry ex-mas," which contained a number of ex-girlfriends whom he cheated on.
Things start out innocently enough…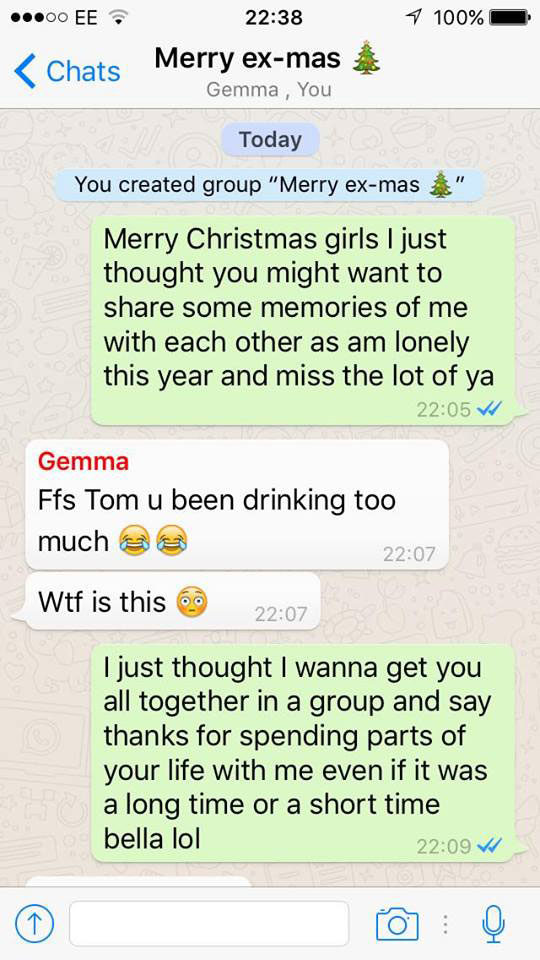 While Gemma seems shocked, Bella wants absolutely nothing to do with this…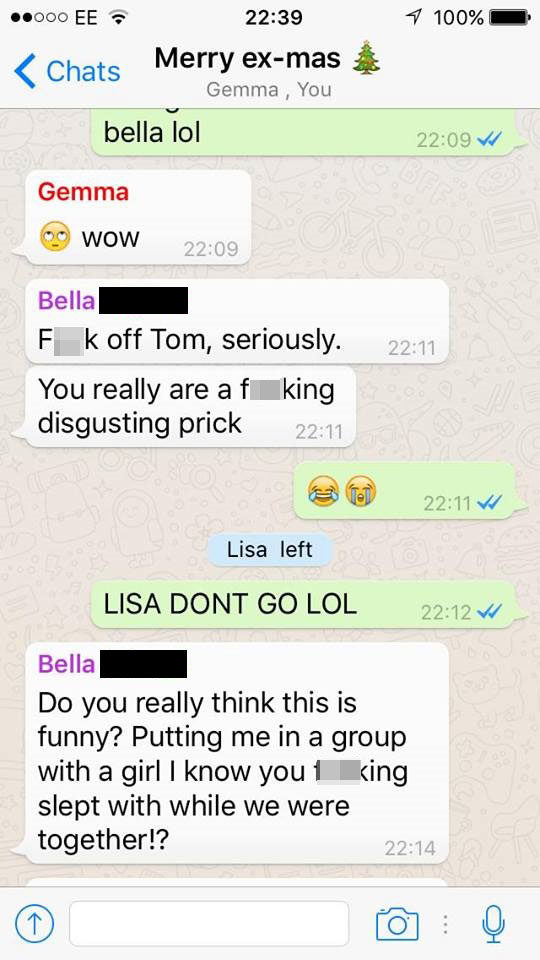 Things escalate pretty quickly between Bella and Steph…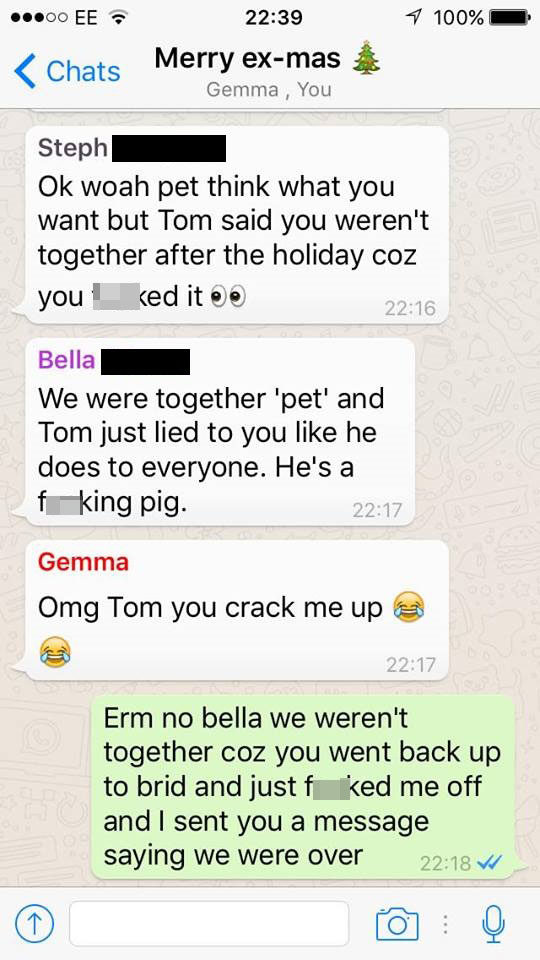 — CLICK BELOW TO GO TO THE NEXT PAGE —