While some photographs capture our attention because of how the artist behind the picture has decided to compose the shot, others are fascinating simply because of the subjects that they depict. Below are some captivating photographs that tell stories about our past, depicting the celebrities, the people, places and events that have shaped the course of history.
#26.
Michael J. Fox on set of back to the future , rehearsing Johnny B. Goode (1985).
#25.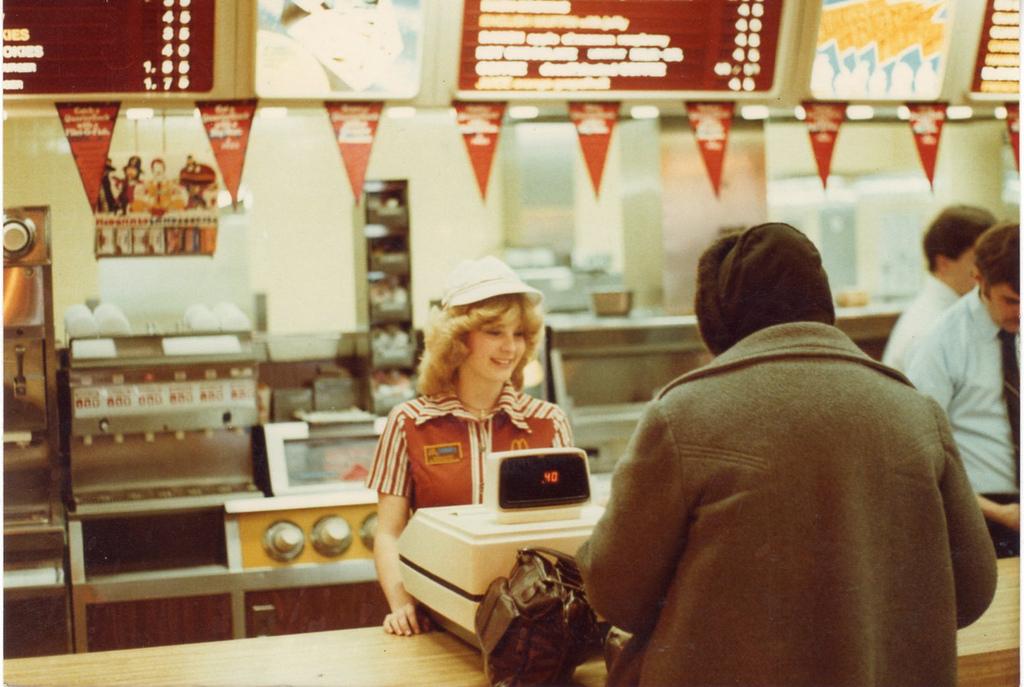 McDonalds worker in the 80's.
#24.
Sean Connery circa 1960.
#23.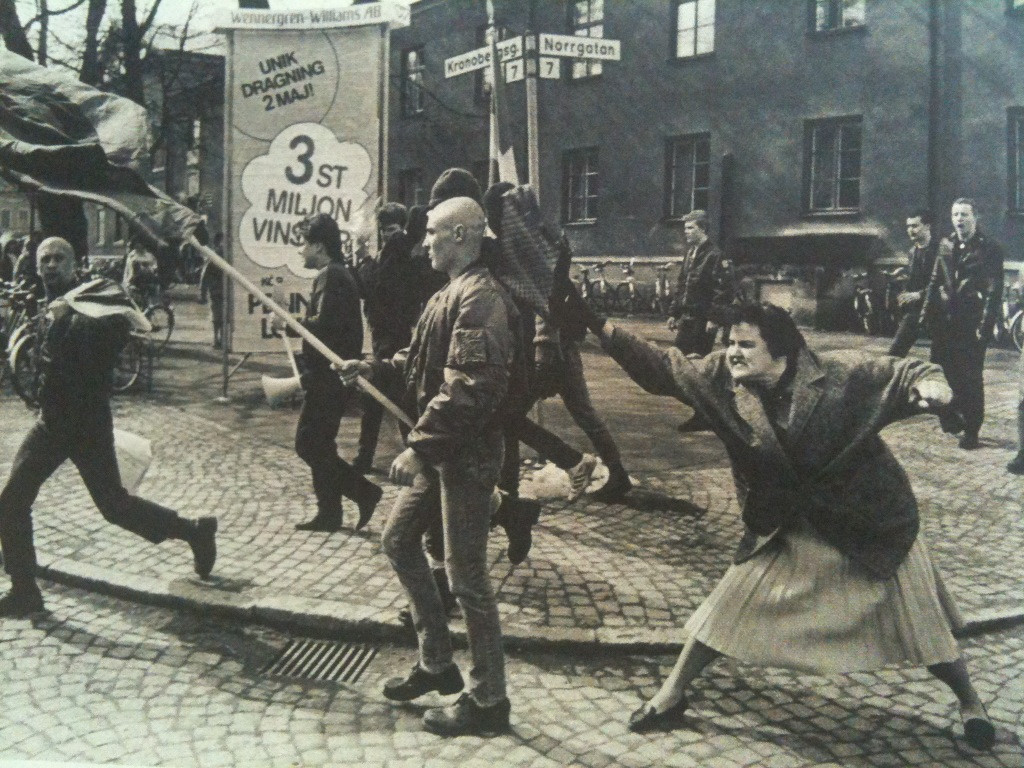 Angry woman, hitting a skinhead in 1983
#22.
Yvonne "Batgirl" Craig, looking awesome circa 1960s.