There's something about architects and businessmen wanting to live in the places they create. And we're not talking about a live-work studio. We've been noticing a historical trend of apartments in grand civic spaces–from apartments atop the Eiffel Tower, Radio City, Bergdorf Goodman, the second Madison Square Garden–to more modern-day expressions of exclusivity–a cabin in a loft in Brooklyn, suburban houses plopped atop existing apartment buildings, an Fifth Avenue apartment full of secret riddles and compartments. Here's a little about each of these idiosyncratic apartments.
#8. Walt Disney's secret apartment above the fire station at Disneyland.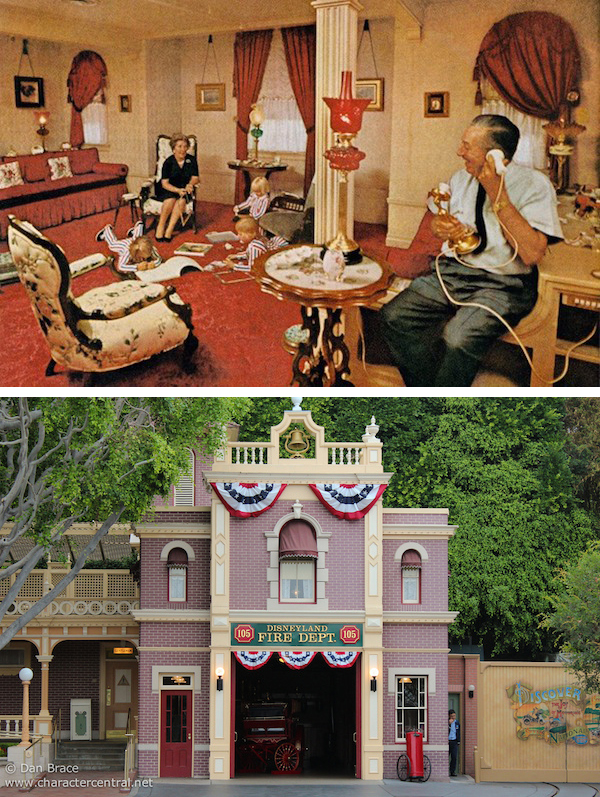 While Disneyland was being constructed in 1954, creator Walt Disney wanted a hidden place inside the park where he could watch his vision come to life. The solution? Park construction crew made him a secret little apartment on the 2nd story of the Main Street Firehouse.
The apartment is small at only 500 square feet, but it includes a kitchen, bathroom, and work area. It had all Walt Disney needed to create, observe, and spend time with his family in peace from within the park.
Disney's home away from home has been well-preserved and restored to be almost exactly as it was when it was used in the 1950s, and Disneyland offers tours of it as a stop on their "Walk in Walt's Disneyland Footsteps" Guided Tour.
#7. The secret apartment on a university campus that has been unoccupied for 100 years.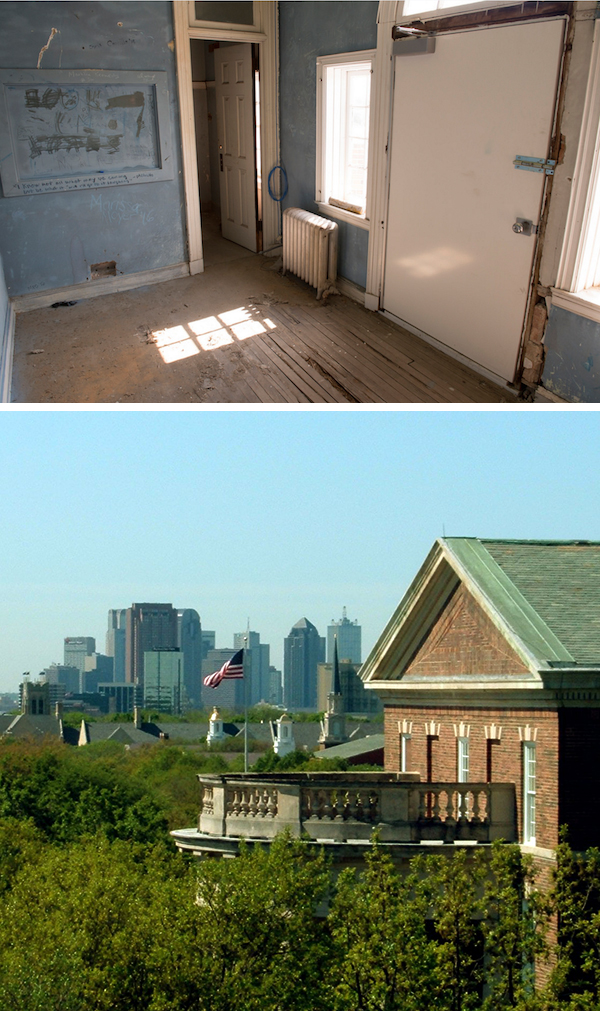 Southern Methodist University's Dallas Hall is home to several secret spaces, including a hidden time capsule and a spiral staircase nestled in the building's walls. The most talked about feature, though, is an apartment, hidden away in the very top of the building. Most pass by its unmarked door every day, unaware that anything of historical importance is on the other side.
From the balcony directly off the apartment's single bedroom is one of the best views of the SMU campus and downtown Dallas. In fact, on a clear day, one can see nearly twenty miles all the way to AT&T Stadium in Arlington where the Dallas Cowboys play.
The apartment has remained unoccupied for the past 100 years, except for occasional "visitors" who might add their mark to the graffiti that adorns the flat's walls. Dust and dirt cover most of the floors, and outside of the graffiti, there is little indication that anyone has visited for quite some time. The small apartment, with its exposed lighting and series of creaking staircases, has an eerie feel. (Source | Photo)
#6. The theater apartment that offered a bird's eye view of the stage below.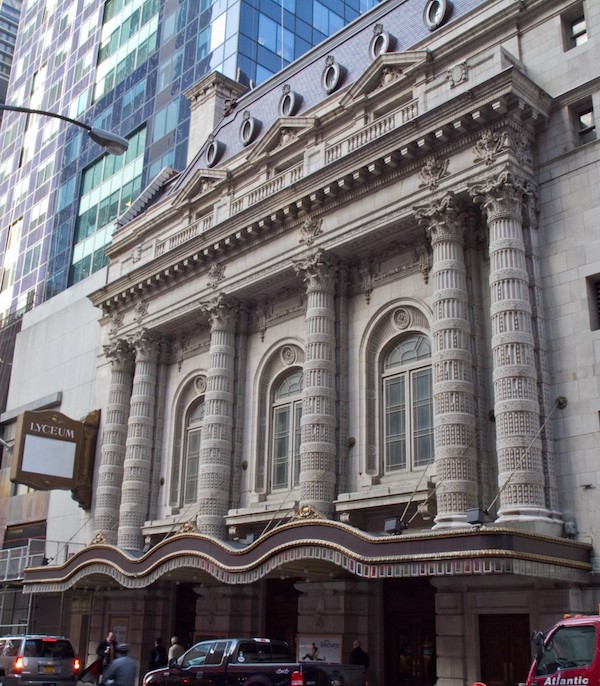 The Lyceum Theatre, Broadway's oldest continually operating theater, was built in 1903 by producer-manager David Frohman.
Designed in the Beaux Arts style by architects Herts and Tallant, the building boasts a handsome gray limestone façade with six ornate Corinthian columns and features two grand staircases leading to the mezzanine. At the time it was built, the Lyceum also featured an apartment for Frohman which included a small door that offered a bird's eye view of the stage below. Rumor has it that he waved a white handkerchief out the open door to tell his wife, the actress Margaret Illington, that she was overacting.
The apartment is now home to the Shubert Archive. If anyone has any photos of the interior, please let us know! (Source | Photo)
#5. The apartment built for a legendary impresario in Radio City Music Hall.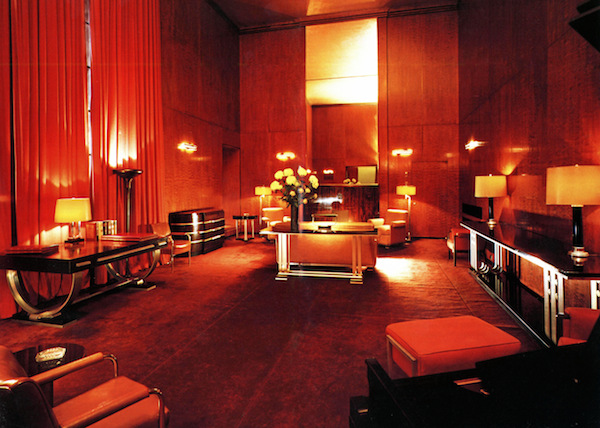 Designed by architect Edward Durrell Stone and interior designer Donald Deskey, Radio City Music Hall is a gilded palace of luxurious drapes, gold leaf, bakelite detailing, and beautiful murals.
To show their appreciation for theater impresario Samuel "Roxy" Rothafel's many talents, the duo built him an apartment high up inside Radio City. With 20 foot high ceilings covered in gold leaf, and walls decorated floor to ceiling with plush drapes, Roxy's apartment was as mesmerizing as his opulent stage shows. As lavishly detailed in the art deco style as the theater downstairs, it was here he wined and dined luminaries such as Olivia de Havilland, Samuel Goldwyn, and Alfred Hitchcock.
After he died in 1936, the apartment lay unused and forgotten. No one lives there now, but it remains in pristine condition. Today Roxy's apartment (now known as the Roxy Suite) is available for hire for luxury events.
#4. The secret apartment inside an iconic Parisian tower.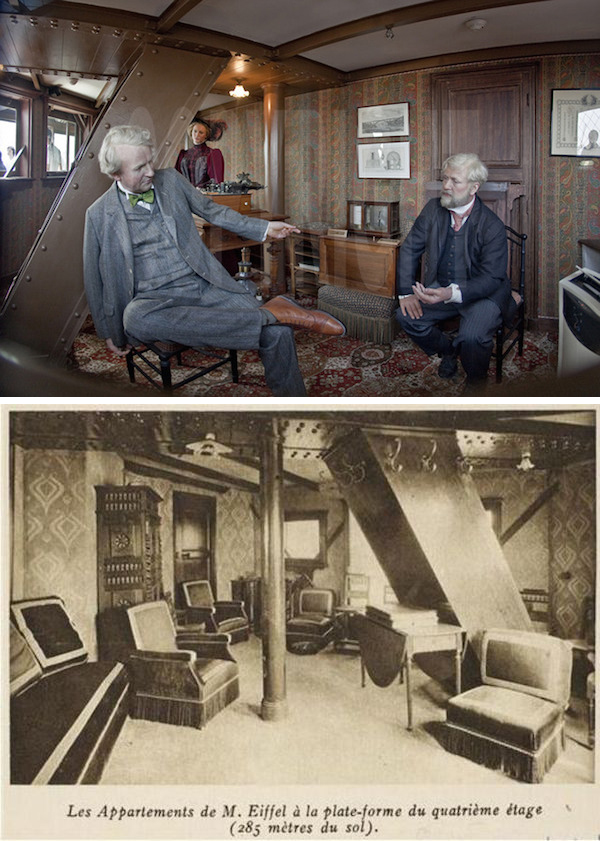 In 1889, designer Gustave Eiffel finished his iconic Parisian tower. He also built a secret apartment on the third level, about a thousand feet above the Champ du Mars. The apartment was filled with wooden furniture, colorful patterned wallpaper, and a grand piano. It even held a small laboratory area, which Eiffel outfitted with high-tech scientific equipment. (Source)
#3. The living quarters above a legendary New York department store.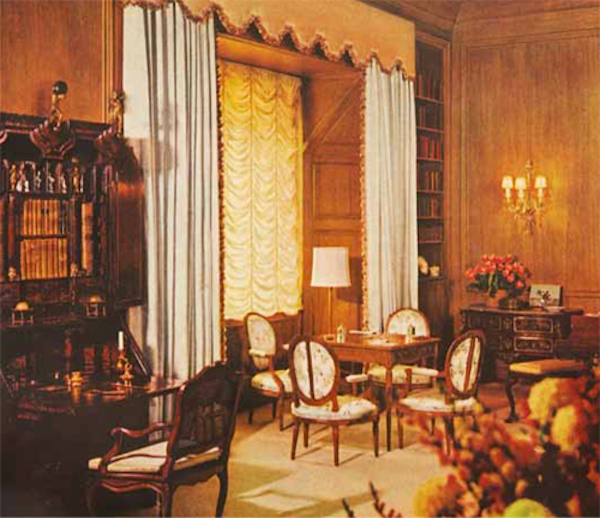 In the final moments of the 2001 documentary Dita & The Family Business, filmmaker Joshua Taylor takes you through the halls and back rooms of the penthouse apartment where his great-grandparents, Edwin and Belle Goodman, and grandparents, Andrew and Nena Goodman, lived.
This sprawling home happened to be located on the top floor of Bergdorf Goodman, the store the family owned. Taylor remembers visiting when he was a child, and always feeling like he was on a clandestine mission. "There was always a secret feeling to going there," he says. "You entered from the street through a gold door and went down a long marble hall. There was not a breath of air in it. You buzzed for the private elevator, which only made two stops—the 7th floor, where my grandfather's office was, and the penthouse. The elevator had those old accordion gates and wallpaper and a bizarre flower arrangement inside."
The seventeen-room apartment came complete with six bathrooms (one for each bedroom). The penthouse was accessible by two private elevators, one from the inside the building and one from a private entrance on 58th Street. Due to zoning laws, Edwin and Andrew had to call themselves maintenance men to live inside the store!
The family still occupied the apartment well into the 1980s, but by 1996, it was turned into the John Barrett Salon.
#2. The hidden residence built inside a mall parking lot.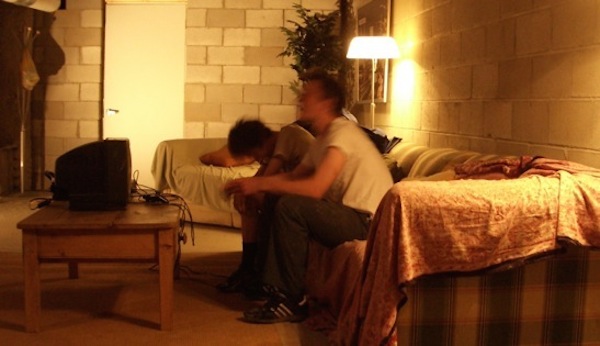 In 2007, Michael Townsend of Providence, Rhode Island was apprehended by mall security as he left the secret apartment he'd built almost four years before. It was located in an unused utility space in the mall's parking garage.
The apartment had no running water (the "residents" used mall bathrooms), but it included a sectional sofa and love seat, coffee and breakfast tables, chairs, lamps, rugs, paintings, a hutch filled with china, a waffle iron, a TV and Sony Playstation 2. A cinderblock wall and nondescript utility door kept it hidden from the outside world.
The group had plans to add a bedroom and a floor, but those hopes were dashed when they were surprised by mall security. (Source)
#1. The "apartment" in New York City's Grand Central Terminal.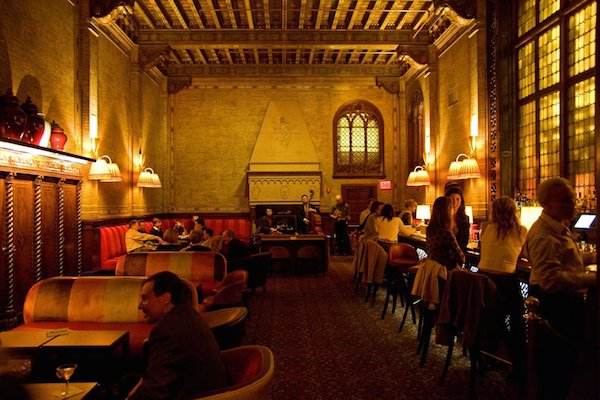 An apartment in name only, this secret space in New York's Grand Central terminal once belong to John Williams Campbell, a millionaire financier who was appointed to the board of the New York Central Railroad in 1920. The immense office, then in the largest ground floor space in the city, was 1800 square feet—60 feet long by 30 feet wide. Its walls rose 25 feet to the ceiling. It was the sort of office that was meant to impress.
After working long hours, Campbell would often invite up to 60 guests for private recitals by renowned musicians. He kept the space until his death in 1957, after which the railroad took it over, and little by little it lost its luster and became a storage space.
A restoration of the old office began in 1999. $1.5 million later, the timbered ceiling was restored, the windows were uncovered, and the sumptuous space gleamed again. Renovated into a posh bar called The Campbell Apartment, John William Campbell's former office is now a hidden and luxurious place for New Yorkers to relax.
https://www.youtube.com/watch?v=aYf7wkFpBYk&feature=youtu.be
Share your thoughts in the comments below...