These people are really out there somewhere in this world…
41.

This woman who tried to ride an escalator in a wheelchair.

40. This dude planking on a McDonald's sign.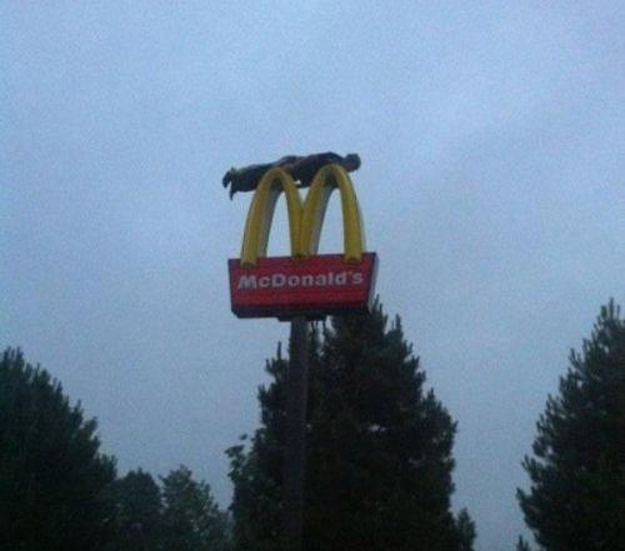 39. This person wearing whatever this is.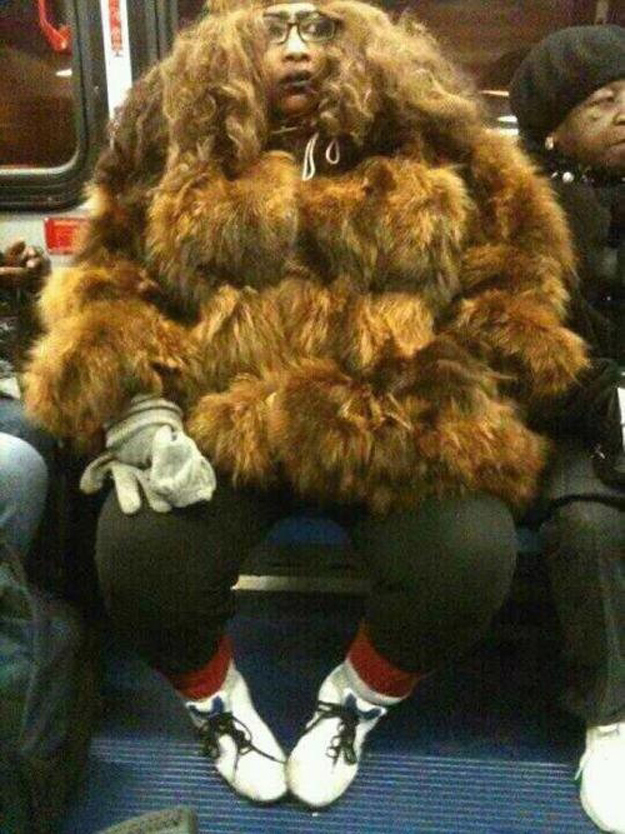 38. This woman who couldn't fit in her theater seat.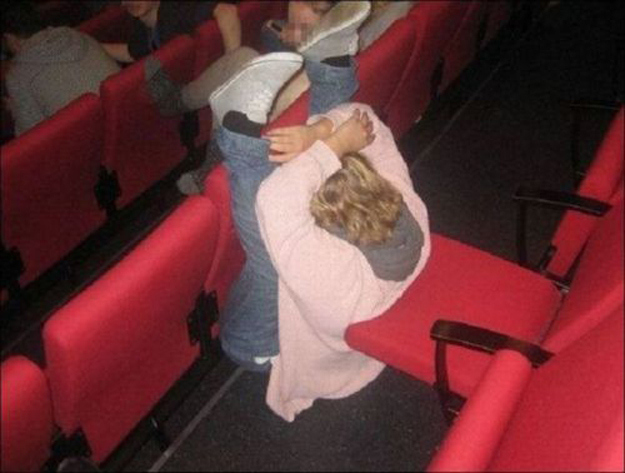 37. This cheetah woman and her kin.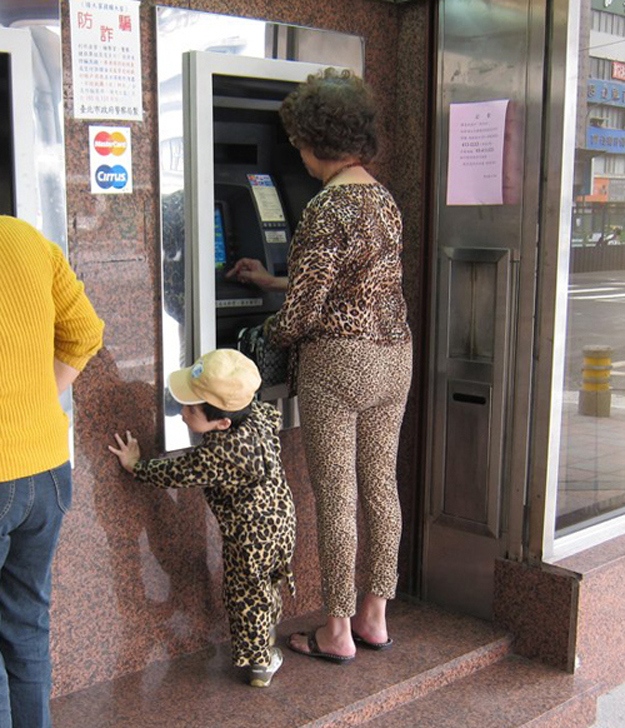 36. This person in a cow costume.
35. This woman who is also maybe a witch.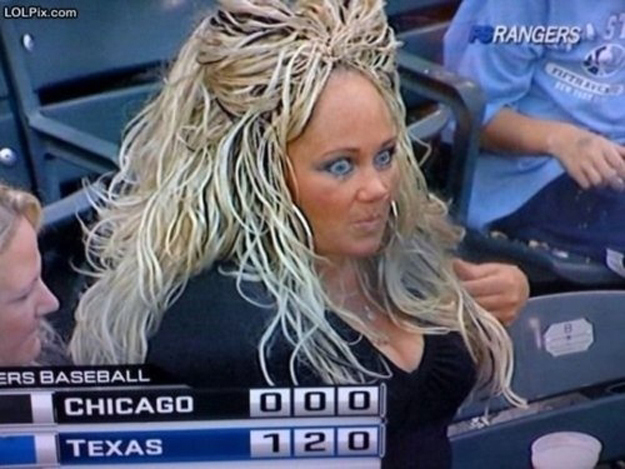 34.

This woman taking a selfie.