#7. Leap Castle Oubliette, Ireland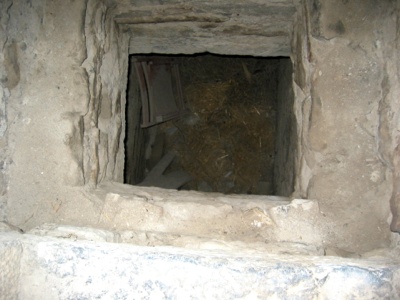 Leap Castle is an Irish castle in County Offaly, about four miles north of the town of Roscrea. It was built in 1250 and in 1659, the castle passed by marriage into the ownership of the Darby family. Many people were imprisoned and executed in the castle, and it is supposedly haunted by several spectres, the most terrifying of these beings is a small hunched creature whose apparition is said to be accompanied by a rotting stench of a decomposing corpse and the smell of sulphur. Not far from there, workers discovered an oubliette (pictured above), which is a dungeon where people are locked away and forgotten about. There are spikes at the bottom of this shaft, and when workers were cleaning it out, it took them three cartloads to carry out all the human bones at the bottom. A report indicates that these workmen also found a pocket-watch dated to the 1840s amongst the bones. There are no indications of whether or not the oubliette was still in use in that period. Restoration work is being undertaken so this is an ideal future travel destination.
#6. Château de Machecoul, France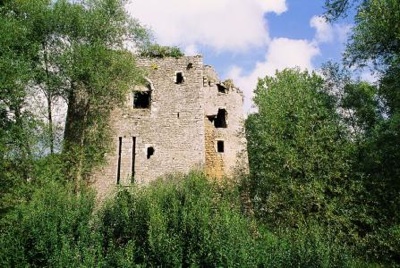 The Château de Machecoul was home to Gilles de Rais (1404 – 1440), a Breton knight, the companion-in-arms of Joan of Arc, and a Marshal of France, but best known as a prolific serial killer of children. In 1434–35, he retired from military life, dabbled in the occult, and depleted his wealth by staging an extravagant theatrical spectacle of his own composition. Sometime between spring 1432 and spring 1433, the first child-murder occurred and was followed by similar crimes. The victims may have numbered in the hundreds. After raping the boys he kidnapped, he would slash their throats and masturbate in their blood and innards. The court transcripts from his trial state:
"when they said children were dead, he kissed them and those who had the most handsome limbs and heads he held up to admire them, and had their bodies cruelly cut open and took delight at the sight of their inner organs; and very often when the children were dying he sat on their stomachs and took pleasure in seeing them die and laughed…"
He was executed by hanging at Nantes on 26 October 1440. Gilles de Rais was the inspiration behind the tale of Bluebeard. All of his crimes took place in the Castle of Machecoul which remains to this day (though in ruins). The victims bodies were stuffed in the walls, dropped down chimneys, and buried around the site.
#5. Poenari Castle, Romania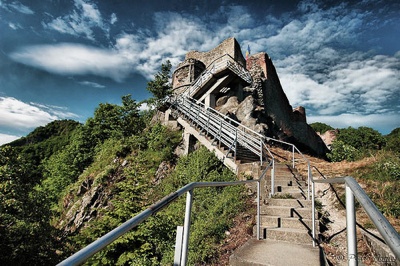 Do not be fooled by those who tell you to visit Bran Castle in Romania to see the home of the evil Vlad the Impaler (inspiration for Dracula). Bran castle is a tourist attraction and there is no known evidence that Vlad Tepes ever stayed there. However, not so far away is the ruin of Poenari Castle – Vlad's real home in Wallachia. It was erected around the beginning of the 13th century by the first Romanian rulers in the South region of Romania. Around the 14th century, Poenari was the main citadel of the Basarab rulers. In the next few decades, the name and the residents changed a few times but eventually the castle was abandoned and left in ruins. However, in the 15th century, realizing the potential for a castle perched high on a steep precipice of rock, Vlad III the Impaler repaired and consolidated the structure, making it one of his main fortresses. After Vlad's death the castle fell to ruin but it is still standing in part and is available for tourists. To reach the castle, visitors need to climb 1,500 steps. The castle is considered to be one of the most haunted places in the world. [Image source]