As much as its beautiful, we're all a little scared of nature. From natural disasters to flesh-eating plants, nature has the power to create, and destroy.
From animals with superhero capes to testicle eating fish mouths, this list is full of animal stories that belong in some super sci-fi movie. Don't read this if you're prone to nightmares!
17. Rightly called, the 'horror frog'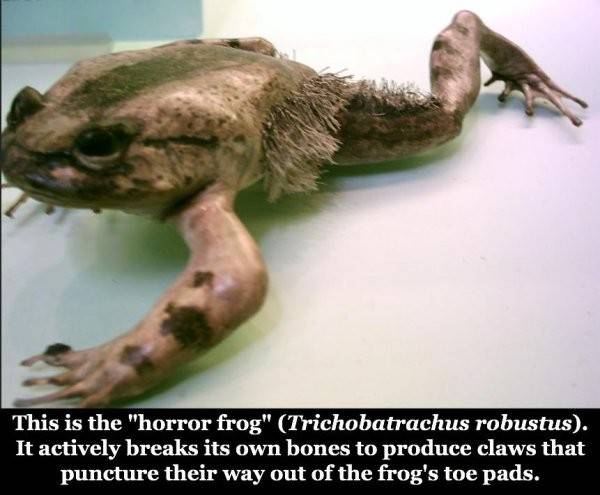 16. The blanket octopus actually has a cape!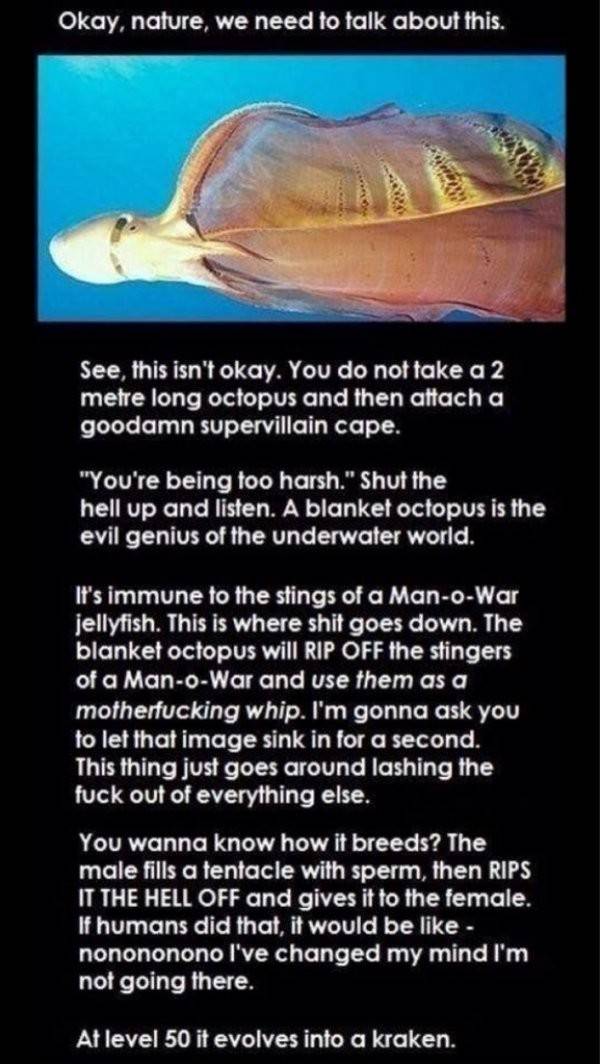 15. The projectile vomit move.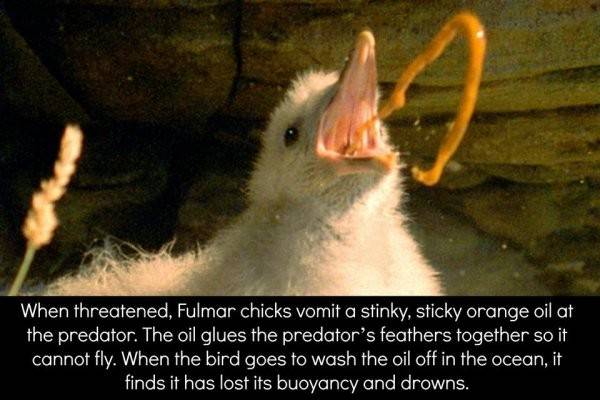 14. Mind control? WHAT?

13. Is that a piercing?