The pain was often too much to bear.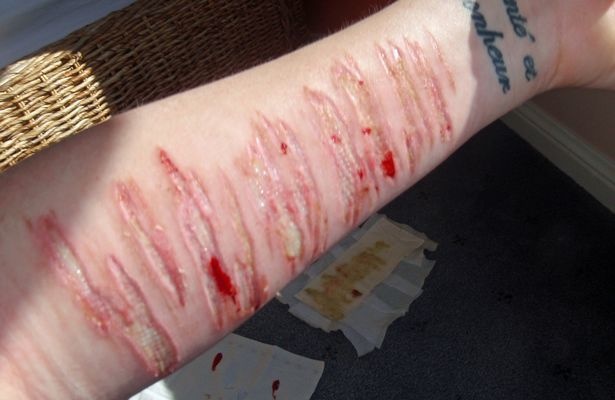 That's why Gemma began cutting her arms, a practice that has it's own terrifying set of risks.
Eventually, though, she was able to begin recovering.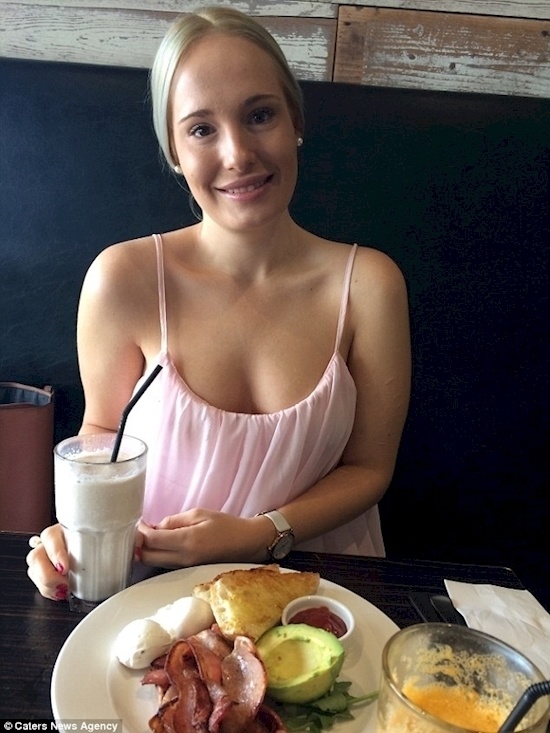 And this young woman knows she has her parents to thank.
Now, at age 22, she is running a successful business.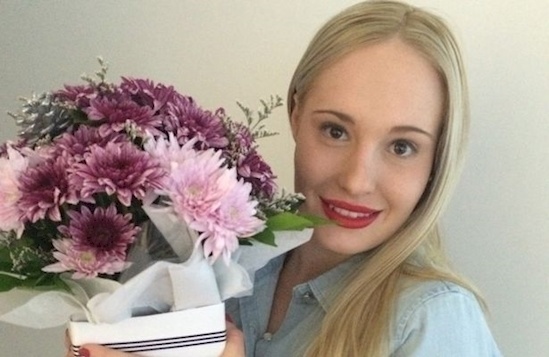 She's also dedicated her life to being an inspiration on social media and the internet for other girls just like her.
Eventually, her scars healed.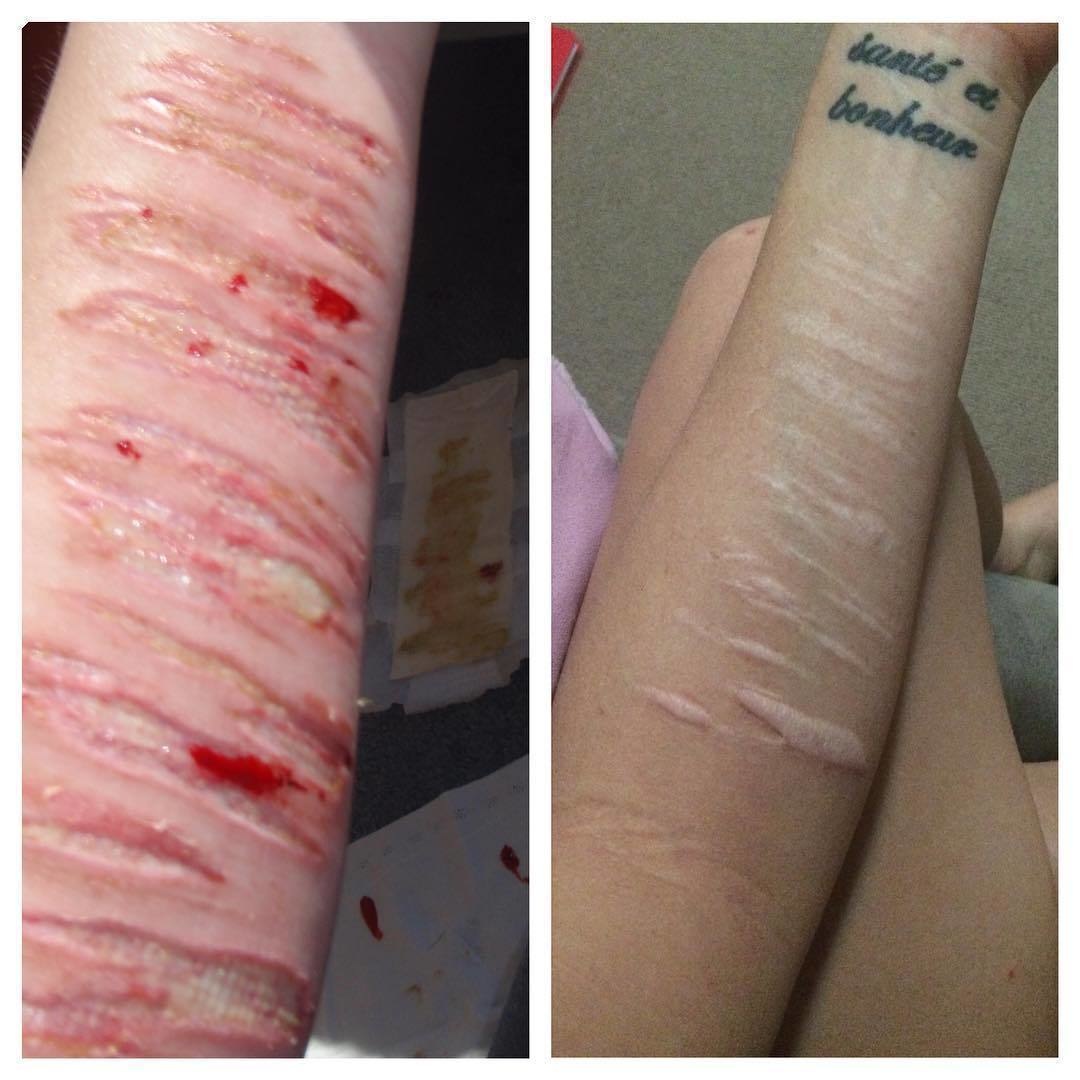 Physically and emotionally, Gemma was able to figure out how to heal and move forward.
Seeing these images together is pretty shocking.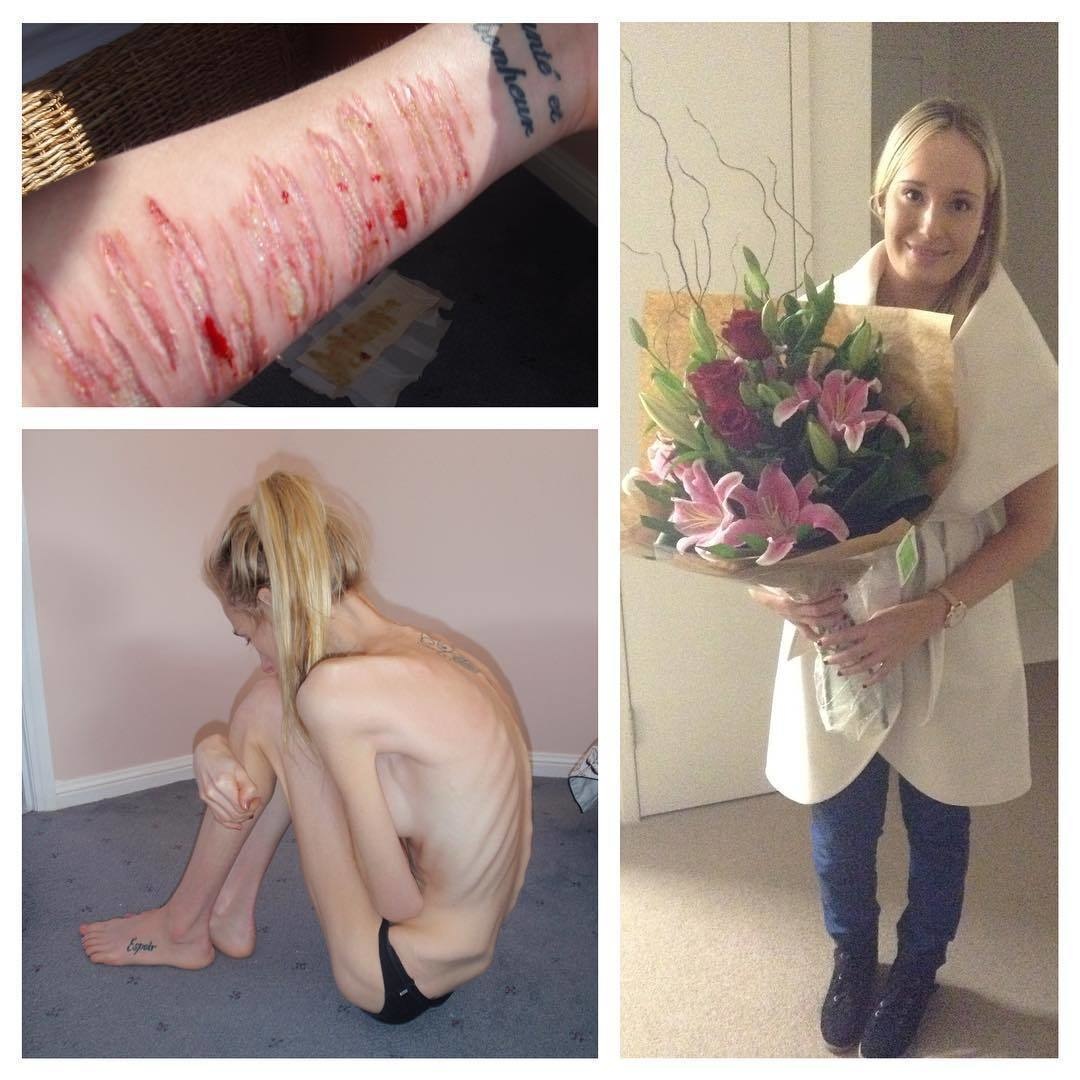 But her progress and strength throughout is apparent.