Hey buddy! I just saw a photo of you naked! No, really.. it were you! Or maybe it's a prank? No, it's kind of other stuff that is called a fake photo.
Let's try to figure out what makes these photoshopped pictures a real virus. Here you'll find a few interesting facts that can be used to show off your intelligence on the next cocktail party or to impress a potential girlfriend on the first date.
The article is truly exciting and even shocking at some moments. Did you know that there is someone's else body on the portrait of Lincoln? Or that Tom Cruise knows for sure how to hang out? You will know this and much more after reading this post.
# Fake History Shots
History can not be changed, but it is possible to fake old photos and make people believe in something that is not true. Here are some old photos that prove this fact.
# Fake Lunar Photos
Recently I came across a very interesting book with colorful photos of the Moon surface, but there is one thing, the book is dated 1885. James Nasmyth, the inventor of steam hammer, and James Carpenter from the Royal Observatory in Greenwich, released an extremely successful book "The Moon: Considered as a Planet, a World, and a Satellite" that was illustrated with photographs of the incredible lunar surfaces.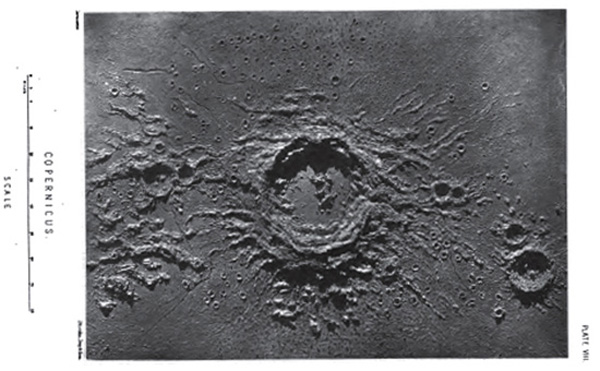 In fact it was impossible to make such pictures of the Moon at that time. Photographing the Moon was a very difficult task. In the 19th century, when photographers just began to figure out the basics of shooting the Moon, they were limited by great distance separating them from their subject matter. In fact, only when "Apollo" landed on the surface of our satellite, people were able to make a real version of Moon photographs. So, book illustrations were a real fake.
# Abraham Lincoln's Portrait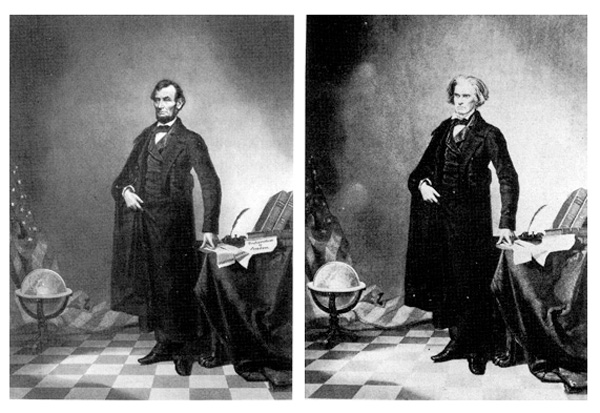 I believe you've seen this portrait of American President Abraham Lincoln more than once. It's everywhere: in books, journals and schoolbooks. And also I think that you can not even imagine that it's a composition of Linkoln's head and John Calhoun's body.
# TV Guide with Oprah Winfrey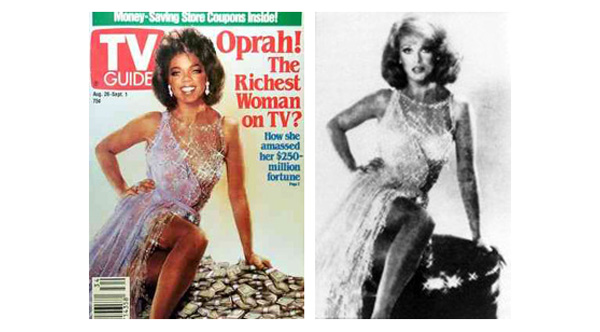 I bet if you see this magazine in a bookstore you would never believe that it's only Oprah's head! The body belongs to the actress Ann-Margret. But the most interesting thing is that that both of them were unaware of this picture. The deception was discovered when Ann-Margret's fashion designer has recognized the dress.