Create order out of chaos with creative, low-cost—or, even better, no-cost..!!
#10. Use Shoe Boxes as DIY Dividers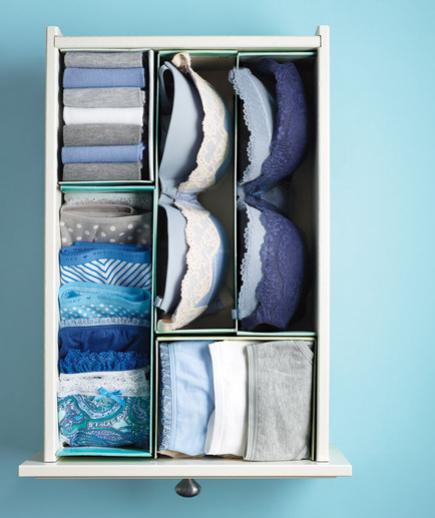 Why pop for manufactured drawer dividers? You can make a completely customizable set with just scissors and shoe boxes. Simply cut the boxes in half by length or width, as needed for your space, then tuck into a drawer.
#9. Use a Picture Frame as Dry-Erase Board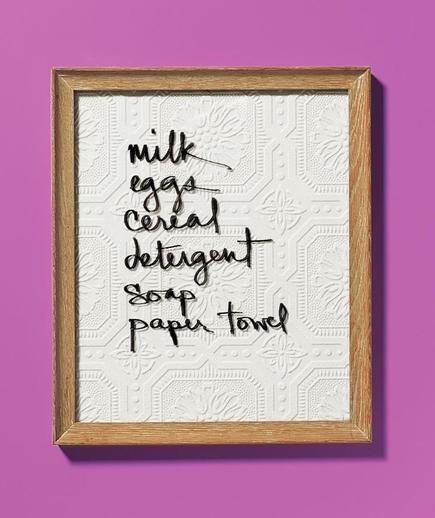 Stay on top of your errands with an eye-catching DIY memo board: Frame a pretty scrap of fabric or wallpaper, hang in a high traffic area, and use a dry-erase market to jot down reminders on the glass. Extra points for attaching the marker to the frame with a coordinating ribbon.
#8. Use Pegboards to Create a Mini Dressing Station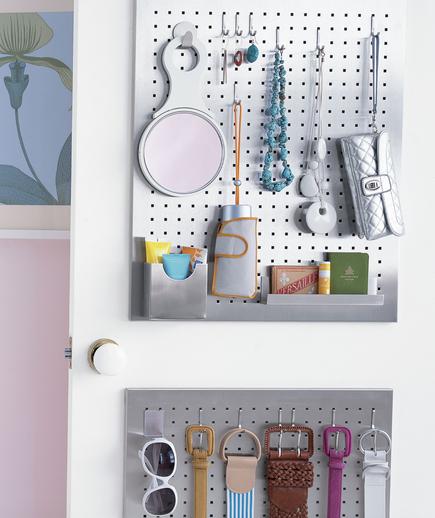 Transform the inside of your closet door into a one-stop shop for accessories by using pegboards to neatly and visibly display necklaces, scarves, belts, and more. Hang a small mirror, so you can take one last look before jetting out the door.