This rare malformation affects just 1 in 197 million babies. See how Eli's doing now!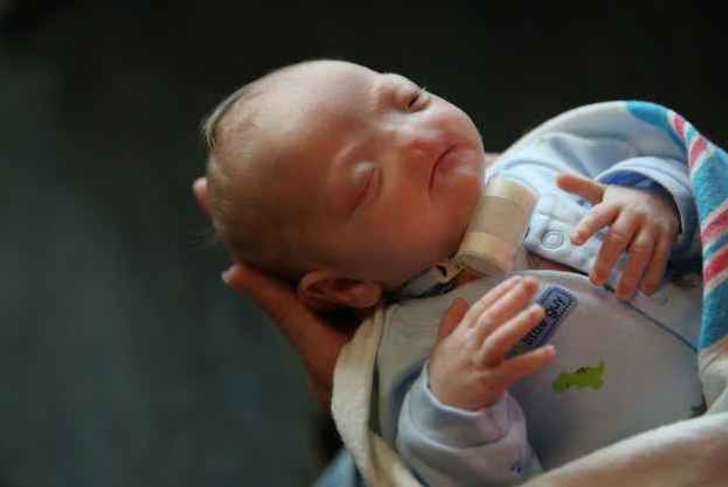 This is 4-week-old Eli.
He was born March 4 in Alabama. As doctors handed him to his mother, Brandi McGlathery, she quickly realized he had no nose.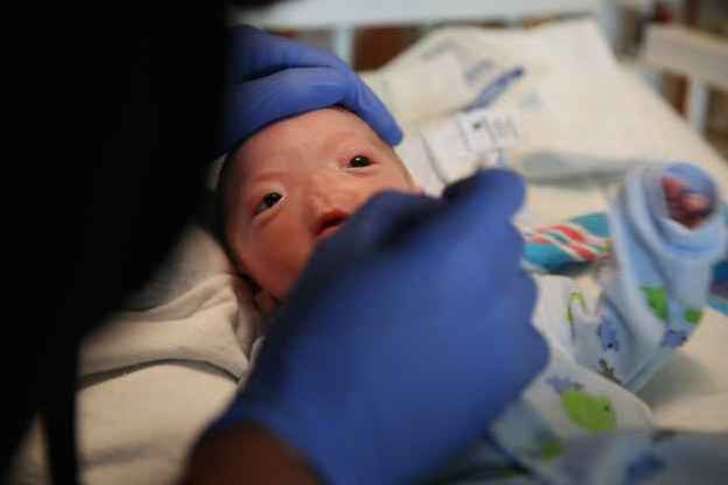 Everything was normal, but …
Eli was taken to USA Children's and Women's Hospital in Mobile, Alabama to see doctors who were more equipped to deal with his condition. He was able to breath fairly normally right away, but doctors still performed a tracheotomy when he was just 5 days old to make things even easier for him.